Nothing beats driving to the waterfront and cooling off at the lake on a hot summer afternoon. Watching the sunset over the ocean or paddleboarding on the local river is the perfect way to blow off some steam, reconnect with nature, and put life back into perspective.
However, lazy Sundays at the lake do require some planning and preparation. You may need to book your camping spot a few weeks in advance and should consider renting a property if you want to make more frequent trips to the waterfront.
You can even plan a summer vacation around a few lakes, rivers, and beaches. A multi-week RV trip may be just what you need to make the most of the hot summer sun and the refreshing, cool water.
Health Benefits of Waterfronts
Spending time in nature is a great way to decrease your stress, improve your well-being, and rediscover your passion for the great outdoors.
Exploring the great outdoors is so effective that some doctors now prescribe a form of ecotherapy called the "nature pill". Spending time in blue spaces can help prevent "everything from stress to obesity," while reducing the likelihood of "developing depression and anxiety". Even limited contact with nature can help you form better lifestyle habits than last year-round.
Waterfronts are a great place to improve your physical health, too. Activities like paddleboarding, rafting, and water skiing require great strength and balance. You'll burn a few hundred calories while navigating lazy rivers or crashing through white water rapids. Just be sure to hire a professional river guide to keep your family safe while you play on the water.
Waterfront Properties
A day at the beach is the perfect tonic for a stressful work week. But what if you could spend all summer at the waterfront? Millions of people have ditched the urban sprawl in favor of relaxing beachside properties. However, before you book into a multi-month BnB, you need to understand the pros and cons of renting a waterfront property.
Investing in a waterfront property is a great idea if you love water sports or have some spare capital to invest in housing. Waterfront properties are growing in popularity and are more valuable than houses far from bodies of water. You can even rent the property out as a BnB for some extra cash on the side.
However, waterfront properties have high insurance costs and can be bound by strict homeowners' associations (HOAs). You'll also need to maintain any property with a dock and will need to take extra care to prevent mold and mildew.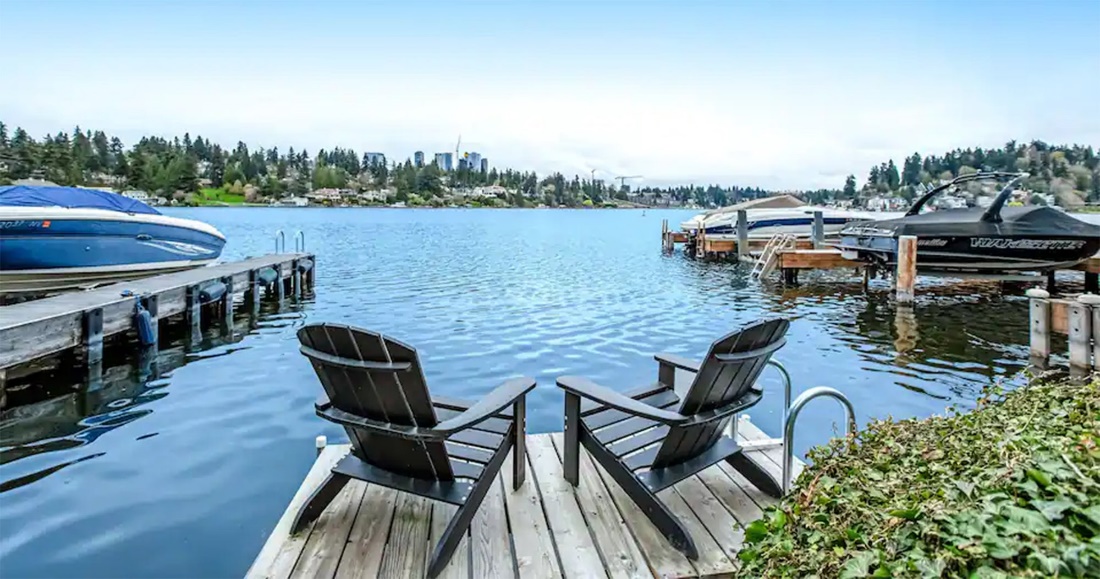 Before you buy, consider renting in the area for the summer. Keep a calendar of the dates that you visit the property and note down fluctuations in nightly prices. This will give you and your family an excuse to keep coming back to the waterfront for "market research" purposes and may save you a few headaches in the future.
Family Holidays
A family holiday is the best way to enjoy the waterfront. Your kids will remember time spent at the lake for the rest of their lives and you get to enjoy some time off while they entertain themselves. Make the most of the long summer days by planning summertime activities around your favorite waterfront locations.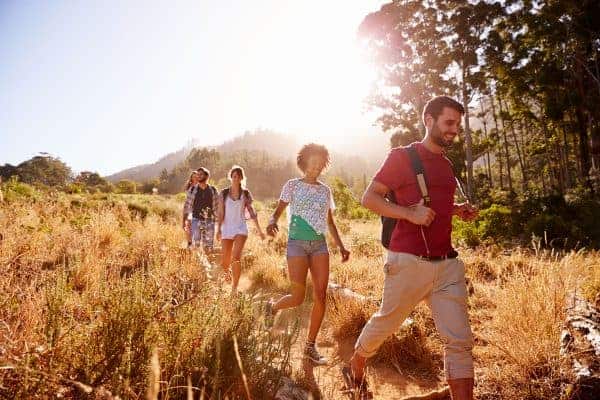 If your family is outdoorsy, choose a location near hiking trails and nature reserves. Your kids will build their endurance while navigating switchbacks and will love cooling off in the lake or ocean. Just be sure to pack plenty of nutritious snacks and pick a family-friendly route.
You don't have to spend the whole trip at the same waterfront, either. Consider renting an RV and taking your family to destinations along the coast. Ask your kids to pick a few must-see destinations on your coastline and spend at least three days at each location. This ensures that you get a feel for the waterfront and move on before anyone gets bored.
Boating
Spending a day on the boat is a great way to bond with family and friends. Your kids will learn important life skills while exploring waterways and you'll be able to enjoy a home away from home on the local lakes and rivers.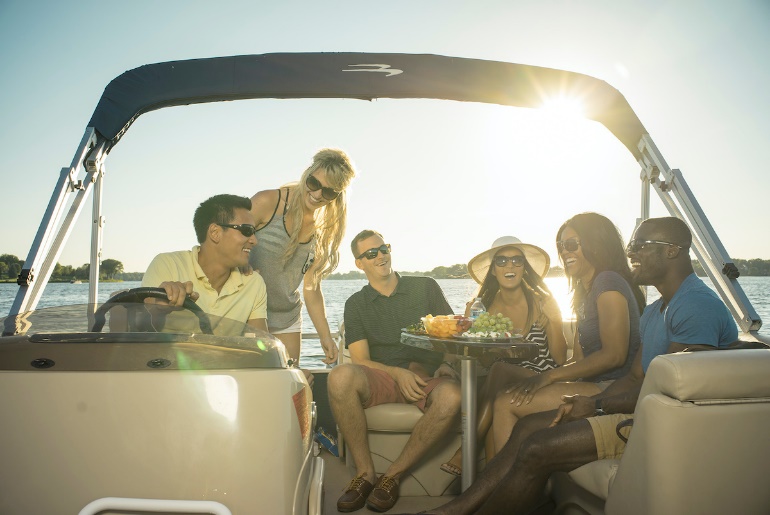 You can even rent your boat out to make up for costs, too. Renting your boat can be a little risky, but charting your vessel out to a responsible party is a great way to recoup your costs and share the joy of boating.
Consider a sailboat if you like a challenge. Sailboats aren't as relaxing as motorized boats, but you'll have a chance to learn important skills that will last a lifetime. You can even join the sailing club and learn how to tie all manner of knots while sailing on the local lakes.
Conclusion
Heading down the water is the perfect way to cool off and enjoy the health benefits of time spent outdoors. Blue spaces can even help you overcome symptoms of conditions like depression and anxiety. Consider renting or purchasing a waterfront property if you plan on spending more than a few weekends at the lake or ocean. This will give you some passive income year-round and save you money in times to come.
Written by:
Miles Oliver