Did you know that there are more than 50,000 storage facilities across the United States? That's three storage facilities for every McDonald's location in the country. Some facilities are run by large national chains, while others are run by regional operators or local "mom and pop" managers. You have a lot of options!
One of the most important factors to consider when choosing a storage facility is how it's managed. This choice will have a very material impact on how much you pay in rent over time.
Unfortunately, many big, national companies try to nickel and dime their customers — or even scam them. The storage facility you choose may advertise one price. However, when you reserve your storage unit, they'll bill you another. Or the company could make you pay for add-ons you didn't think you'd need — and probably don't.
Let's uncover the tactics that national self-storage companies use to charge you more money to store your items, including:
Changing their prices hourly

Increasing rent frequently

Charging high fees

Selling you insurance

Making you buy an expensive lock
When you search "storage units near me," you can avoid surprises and expensive bills by skipping over the national storage chains that pay for search engine advertisements. These include Extra Space, Life Storage, Cubesmart, U-Haul and Public Storage. Instead, choose a small, locally operated storage company with transparent pricing.
Here is a little-understood fact: national companies are all publicly owned, meaning you can buy their stock and own some of the company. Therefore, they have a responsibility to the shareholders to make as much profit as possible. That is why they use multiple methods to charge you more. Local companies are not obligated to charge you as much as possible.
1. Changing Prices Hourly
National self-storage companies use a system called "revenue management" to set their prices. At the national storage conventions, owners take classes about how to use this software to increase revenue by raising prices on customers.
What is revenue management? This practice is what airlines and hotels use when they quote you a different rate for the same flight or room based on demand. Big storage companies do the same thing, reassessing their prices hourly. This means if they only have one 10 x 10 unit at the moment you check, it might be priced at $200 a month (compared to $100 last week). You can get the same unit at a company that is not using this software for much less.
Why are they doing this?
To make sure they are charging you the highest price they can get away with to maximize their revenue.
2. Increasing Rent All the Time
When you sign a contract with one of these companies, you think that you've locked in a price for the rest of your lease, right?
Not true. Almost all contracts in the self-storage industry are month-to-month. This means they can increase your rent at any time with a 30-day notice.
National companies increase rent for current customers frequently, oftentimes twice a year. So, a unit you thought would be $70 per month suddenly costs you $115 per month. If you stay a year with that new rate, you'll be dishing out an extra $540 you hadn't budgeted for originally.
3. Charging High Fees
National self-storage companies often reel you in with attractive pricing or a special but get you with fees.
You may think you're paying only $70 per month, but wait, there's more:
Admin fee ($20-$30)

Lock charge ($20-$30)

Late fees ($50-$60 for more than 30 days late)

Deposit fee ($25-$45)
Those fees add up, especially if you stay in your unit for a long time. Your bill inevitably ends up being much larger than you initially planned.
4. Ripping You Off with Insurance
The big storage companies try to squeeze every possible penny out of you. One of the ways they do this is by requiring you to buy their storage insurance.
While it seems like it adds value for customers, storage insurance is just an additional revenue stream for storage companies.
Often, the insurance provider is the self-storage company. Other times, it's a third-party provider that gives the storage company a monthly kickback for selling policies. Public Storage automatically enrolls you in its insurance program, and you have to opt-out later to get out of it.
They don't even offer good coverage. When you try to make a claim, you'll find the policy is selective in what it covers.
Storage insurance is just an easy way for national storage chains to make an extra $15 to $25 per month from you. In fact, most renters have homeowners or renters' insurance that automatically covers items they've put in storage without additional cost.
Our experience in managing 5,000 storage units is that it is very rare — under 1% — for something to happen that affects the contents of a storage unit. If you wrap your furniture in thick plastic wrap available on Amazon, and pack all your other items in plastic crates with tight lids, you will avoid almost all of the possible incidents that can affect your contents. That effort would eliminate rodent damage, mildew, and water damage, plus protect against absorbing the smell of the unit. The only thing left that could happen is theft. You have dropped your risk to .1%.
Let's look at what would happen if you somehow incurred a loss: If you buy their insurance and stay for two years paying $25 extra a month, and if their policy covers the damage you incur, you have paid $600 for the insurance plus the $100 deductible. So you would have to experience over $700 in damage for it to help you.
Do yourself a favor and spend $100 on packing supplies and rely on your homeowners or renters policy.
5. Making You Buy Their Expensive Lock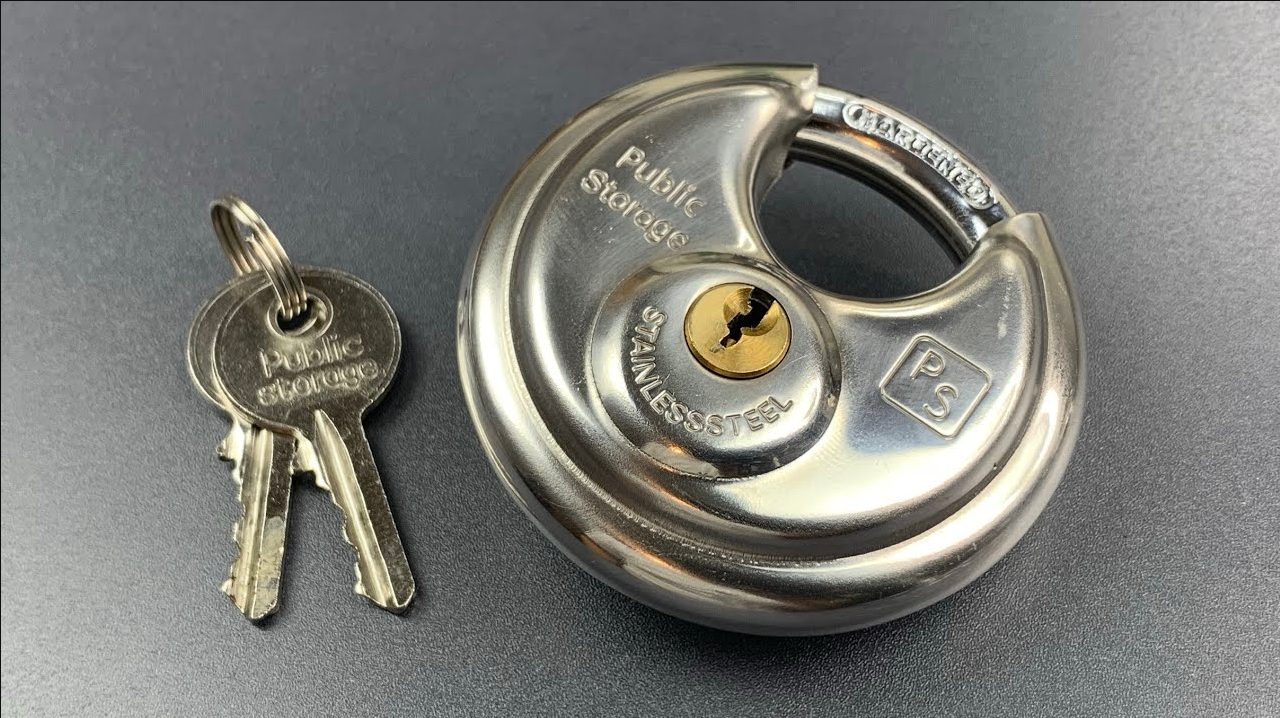 Unfortunately, most national storage companies require you to buy their lock for $15-$20 (or more) instead of providing one to you free of charge. You can get the same lock at the local hardware store for $6.
Final Thoughts: 5 Sneaky Ways Public Storage Companies Charge You More Money
Choosing a self-storage company to keep your things safe can be an overwhelming process. If you don't know where to look, you could end up spending way more than necessary. National storage companies use tricky tactics to try and charge you more money. Remember that they are obligated to charge you as much as possible for their shareholders' benefit.
When you search for "storage near me," think twice before clicking on links to big, chain storage facilities. To get the most bang for your buck, store your extra items with a small, locally run company. Find one that is clean, well-run and does not increase the rent very often.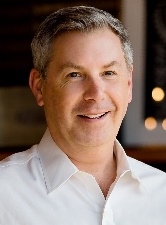 Barry Raber is President and CEO of Business Property Trust, a real estate investment firm located in Portland, Oregon, that owns and manages covered RV and self-storage in Arizona and Texas. He is a member of the Portland chapter of the Entrepreneurs' Organization. As a thought leader, Barry shares his experiences to benefit businesses at realsimplebusiness.org.