You've got choices about how and where you store your belongings. We recently discussed, "showdown style," the pros and cons of storage pods versus self-storage units. Now we're back for Round Two to consider the merits of full-service storage versus traditional self-storage.
You might have heard whispers around the virtual water cooler about a new way to store your stuff: One where you exert little effort, and someone else does all the hard work. "What's this," you say? When efficiency is such a high value these days and time is at a premium, it's perfectly understandable to exclaim, "Tell me more!"
Pick-Up Storage, On-Demand Storage, Valet Storage, Full-Service Storage, Pack and Store Storage, Move My Stuff: Whatever the pseudonym, there's no doubt that this relatively new arrival to the storage industry is shaking up the system.
Of course, 2020 has been a bit of a shake-up as well. When we wake up most mornings, we not only see a house but also an office, a classroom, a beauty salon, and the next date-night hot spot all under one roof. This flex-home situation has people noticing all the junk in the way of a nice, productive day.
Sound familiar? If so, then you're probably logging online to find quick and easy ways to get some of that stuff out of your study. But you might start seeing these intriguing new storage terms mixed in with some local results for traditional self-storage facilities near you. And, they may entice you to click straight into welcoming arms that are willing to do the heavy lifting for you.
At Bargain Storage, we're here not just to store your clutter but to help you cut through it. So, let's look at what this up-and-coming storage segment offers (or doesn't) to determine if it's a good option and consider how it stacks up against the traditional self-storage model. Is one type better than the other? Let's find out!


What Exactly Is Full-Service Storage?
As we've mentioned, this new-ish storage concept goes by many names due in large part to the type of customer they're appealing to. Let's take two examples:
Baby Boomers & Gen X
Companies wanting to tap the Baby Boomer & Gen X markets often use the preferential and posh-sounding "valet" descriptor, with promises to eliminate the "headache and backache" of storing belongings with a solution that allows "storage without the struggle."
Millennials
If the "valet" label sounds too off-putting or out of reach, then you might be more attracted to companies using more modern buzzwords like "on-demand" or "boutique" to capture the Millennial market.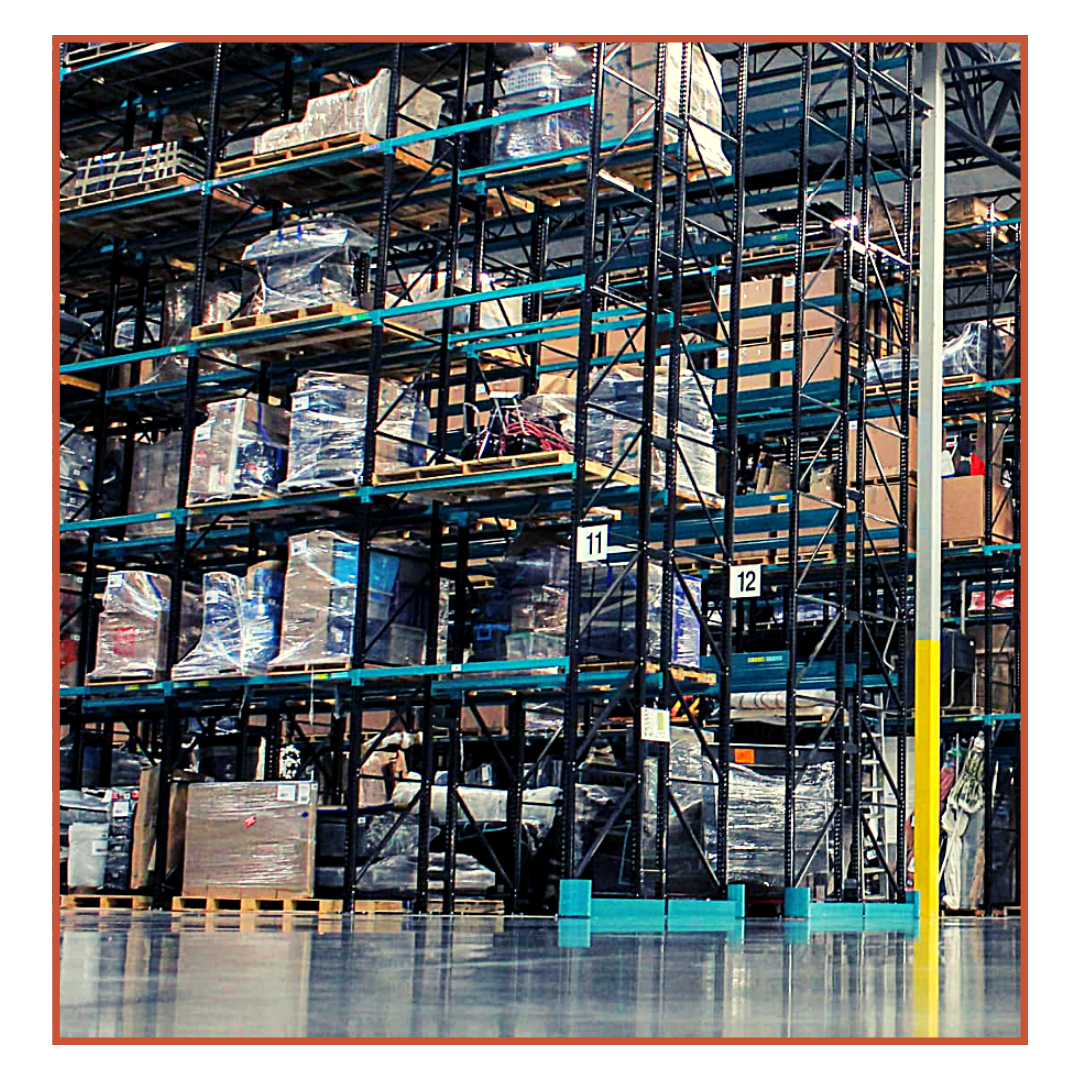 No matter how they're described, these companies share some basic traits. They:
Use their own fleet of vans or trucks to come to your home
Pick up your items (most will even pack them for you)
Store your items at an off-site warehouse, the Amazon-style location often unknown to their customers
Inventory, barcode, and photograph all of your belongings that you can track and request via a mobile or web app. (PRO TIP: If you want to inventory your items in self-storage, there are apps for that!)
Return your items to you when you're ready
Who Benefits Most From Full-Service Storage?
To understand who benefits most from full-service storage — and if that could include you — you have to consider where and why this type of storage began.
We mention that this is a new-ish storage concept because while you may now just be hearing about it, this business model has been popular in the US since around 2013. It got its start here exclusively in large metro areas like San Francisco and New York City. Before making its way to the US, the concept thrived in large, densely populated cities like Hong Kong and London.
The common denominators point to the problem these businesses were created to solve: Storing items is a nightmare for people short on space and usually living in a big city without a car, or have just a very small car.
Finding a storage facility nearby (a feat in itself!), and then schlepping stuff by foot, subway, or taxi to that storage unit is almost unfathomable. Pretty much no amount of pizza or beer could convince your friends to help with such a daunting task.
In recent years, these companies have turned their attention to more suburban areas, and new populations are finding good reasons to choose this storage option:
Busy executives or military personnel with the opportunity to relocate overseas for a year or more and need long-term storage
Those with limited physical capacity (e.g., elderly, differently-abled) faced with having to handle all the logistics of storing their belongings
Parents of college students studying out of state who need to store their kids' dorm room belongings in the local college town for the summer, then deliver them back for the new fall semester
These are all excellent reasons to choose the incredibly convenient-sounding option of hiring a full-service business to handle the entire life-cycle of moving (and sometimes packing), storing, and finally returning your items.
Of course, you have to be prepared to part with your belongings until you truly need them again. No popping in and out of this type of storage to grab things. Full-service storage is definitely about playing the long game.
You have to be prepared to pay more for this type of storage than a traditional self-storage unit. Still, based on your circumstances, the investment may well be worth it.
Reading just this far, it doesn't take much to see that full-service storage is a valuable niche solution for niche customer needs. We all like cool options in life, and it's nice to know that, like we state at the top of this article, you've got choices about how and where you store your belongings.
That said, as self-storage industry veterans, we don't think the traditional self-storage model is going anywhere — and it certainly won't be replaced by full-service storage.
Why?
Because as enticing as it may sound to have a full-service company come in and handle everything for you, if you've got the ability and means to do things yourself, then nothing beats the control you'll have and flexibility you'll enjoy by handling the self-storage process yourself.
Let's do a quick roundup of five main differences between the two storage models. Read on!


5 Differences Between Full-Service and Self-Service Storage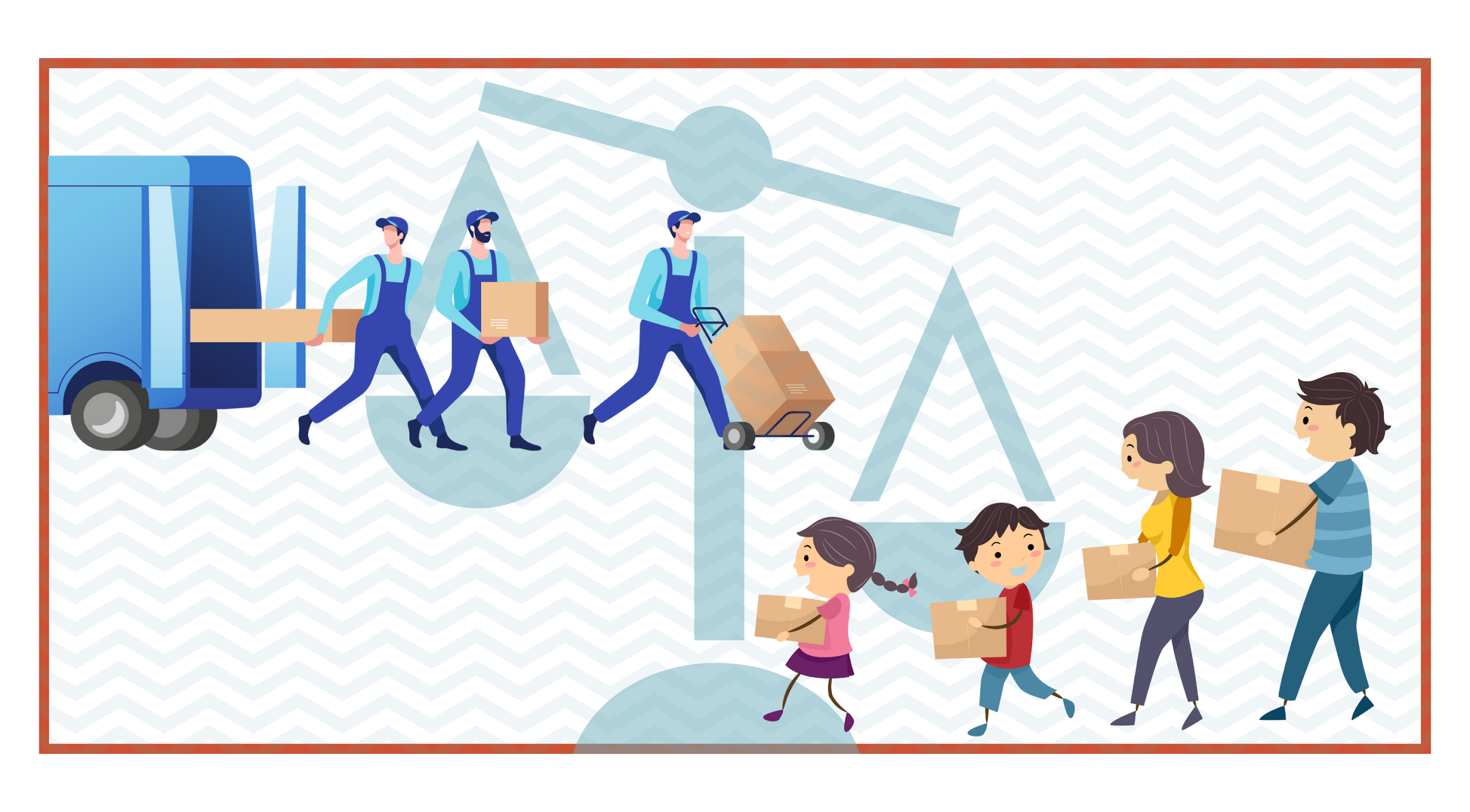 1. Limited Availability
Your full-service storage options are limited or non-existent unless you live in a very large city.
As of this writing, two of the top three full-service companies (Closetbox and Makespace) are currently in approximately 20-30 larger metro and suburban markets. The third one (Clutter) doesn't yet service any of the locations where we have a Bargain Storage presence. Given that this includes Dallas and Phoenix, that's worth noting.
Quite the difference from having such a selection of local self-storage facilities near you to choose from — including Bargain Storage, of course!
2. No Month-to-Month Options
Most full-service storage companies require minimum monthly commitments starting at 3-6 months.
This option is not a good fit if you're looking for month-to-month, but it can be useful for long-term storage. Still, if you need the latter, keep reading below for other factors that could impact your choice.
3. It's Expensive
The full-service storage company will pick up items from your residence and transport them to a storage warehouse — for a hefty price:
Both Closetbox and Makespace charge $200 each for initial pickup and final delivery fees. That's $400 round-trip, right off the bat!
Compare that to around a much more affordable $20-$40/day (plus mileage) to rent a U-Haul truck to deliver your belongings to a self-storage unit. It doesn't take long to sink in that you're paying a pretty penny for full service.
And, depending on the company, you'll incur additional fees ranging from $60 - $100 to access your things in storage, plus other additional fees.
There's also no denying that the actual full-service storage space cost is also more than Bargain's rates. Check out the below comparison of a 5' x 5' non-climate-controlled storage unit in the Phoenix and Dallas markets. Even this isn't an apples-to-apples comparison because Closetbox and Makespace require 3-6 minimum monthly storage agreements, while Bargain Storage offers flexible, month-to-month storage.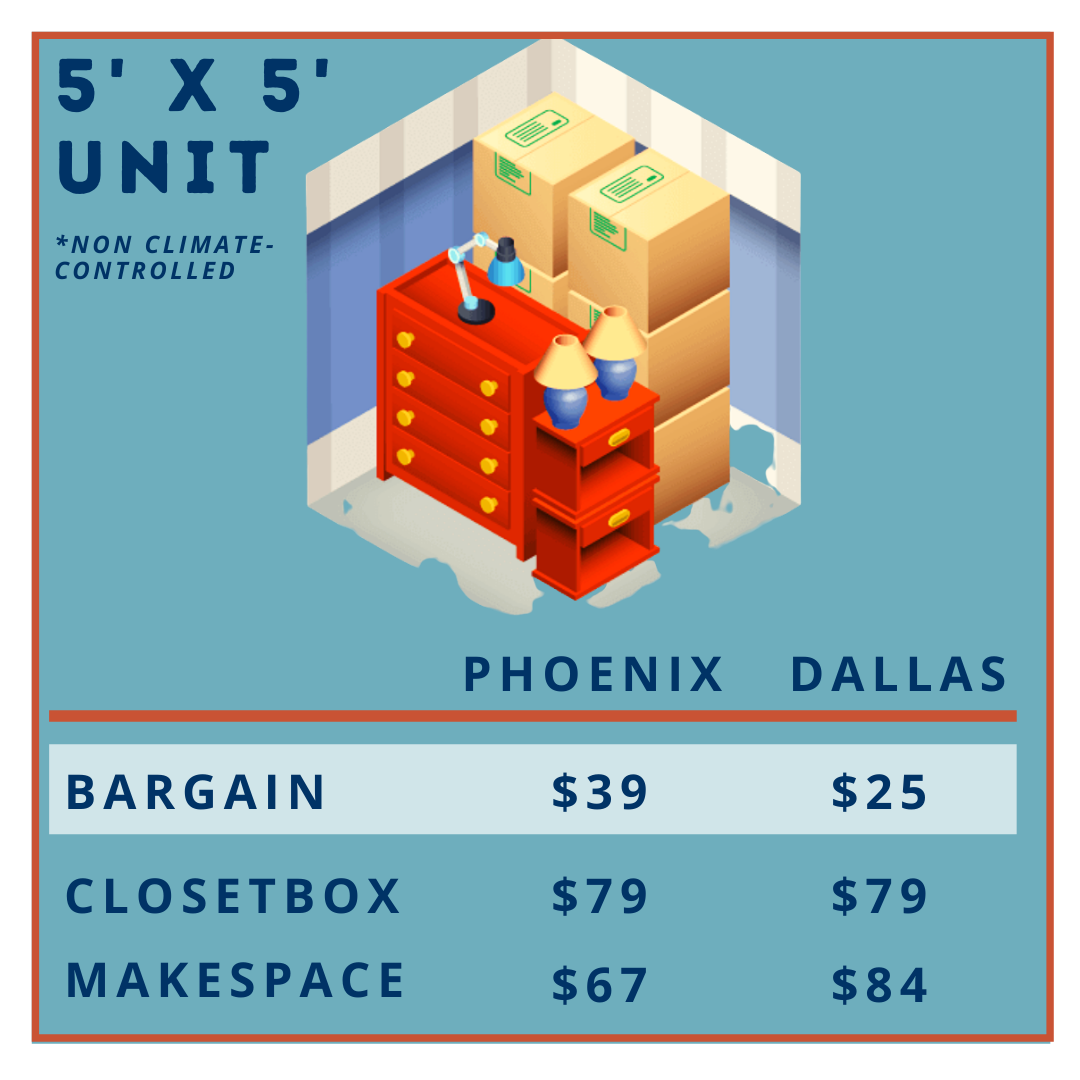 4. You Must Read the Fine Print with an Eagle Eye
You have to read the fine print to understand restrictions, rules, insurance coverage, and amenities like climate-control:
You're limited in what you can store, even beyond the basic items we've discussed before. This can be problematic if you're looking for long-term storage to house all your household belongings. For example, you can't store valuables or antiques — and, among other reasons, this is usually because these full-service storage warehouses aren't climate-controlled.
There can be insurance limitations. Based on Clutter's website, their insurance doesn't cover anything made of composite wood, particleboard, or ready-to-assemble items (IKEA, anyone?). You really have to squint at the fine print for this term, but Clutter's insurance also doesn't cover items not packed by a professional Clutter mover (!), which is an optional service.
5. Prepare to Play the Waiting Game
You have to be diligent about coordinating pickup and delivery days well in advance. If you know anything about moving and storage, you know that the best-laid plans and schedules can go off track at a moment's notice.
Be prepared to compromise on getting the exact pickup and delivery times you need — especially crucial if you're planning a move in or out of a home or apartment. Just make sure to start this scheduling process well in advance.
When you book that appointment, be prepared to wait for the full-service storage company's arrival during a window of time, akin to how utility service calls are scheduled. This can be difficult to work around if you're busy. One day's notice is hardly enough time to arrange a carpool, get a shift covered, reschedule a meeting, or have to skip a class — even if they are virtual ones.
5 Reasons to Choose Self-Storage vs. Full-Storage
Suppose you've never had a storage unit before, particularly one just a few blocks down the road. In that case, you don't know the pure bliss of quickly stashing items whenever you want. Once the holidays are over, ornaments are out of sight!
Once your pride and joy go off to college, you can clear out their room and convert it to something more useful like a home office, studio, or guest room. As may be the case in 2020, when a pandemic hits, you'll pull back out all of your precious offsprings' stuff (for free, from storage, because you have that flexibility). Once again, everyone is right at home.
And, absolutely no need to budget for fees to access your storage unit. You simply pay a monthly fee and come and go as you please.
Yep. There are several great reasons to choose self-storage. Here are 5 more reasons why it could be a better choice over full-service storage — especially if you choose Bargain Storage:
1. You've got completely private storage space. The entire unit is reserved for only your belongings. During COVID-19, keeping your items clean is easy because it's usually you handling each box.
2. You're on your own timeline. You won't have to neatly contain all items in boxes or bins. There's no need to scramble to fill a box before the pick-up date because the date you deliver it to storage is in your hands — literally.
3. You have convenient 24/7 access. You can swing by anytime without prior notice at most facilities. Gate codes, abundant lighting, and security systems make them safe places, even in the middle of the night.
4. Your items are protected around the clock. You've got peace of mind with a centralized security system and on-site security, and no one has access to your unit except for you.
5. You've got flexibility and freedom. No matter if your storage needs are short- or long-term, Bargain Storage offers month-to-month leases and bills in one-month increments with just 10 days' notice required if you are vacating your storage unit.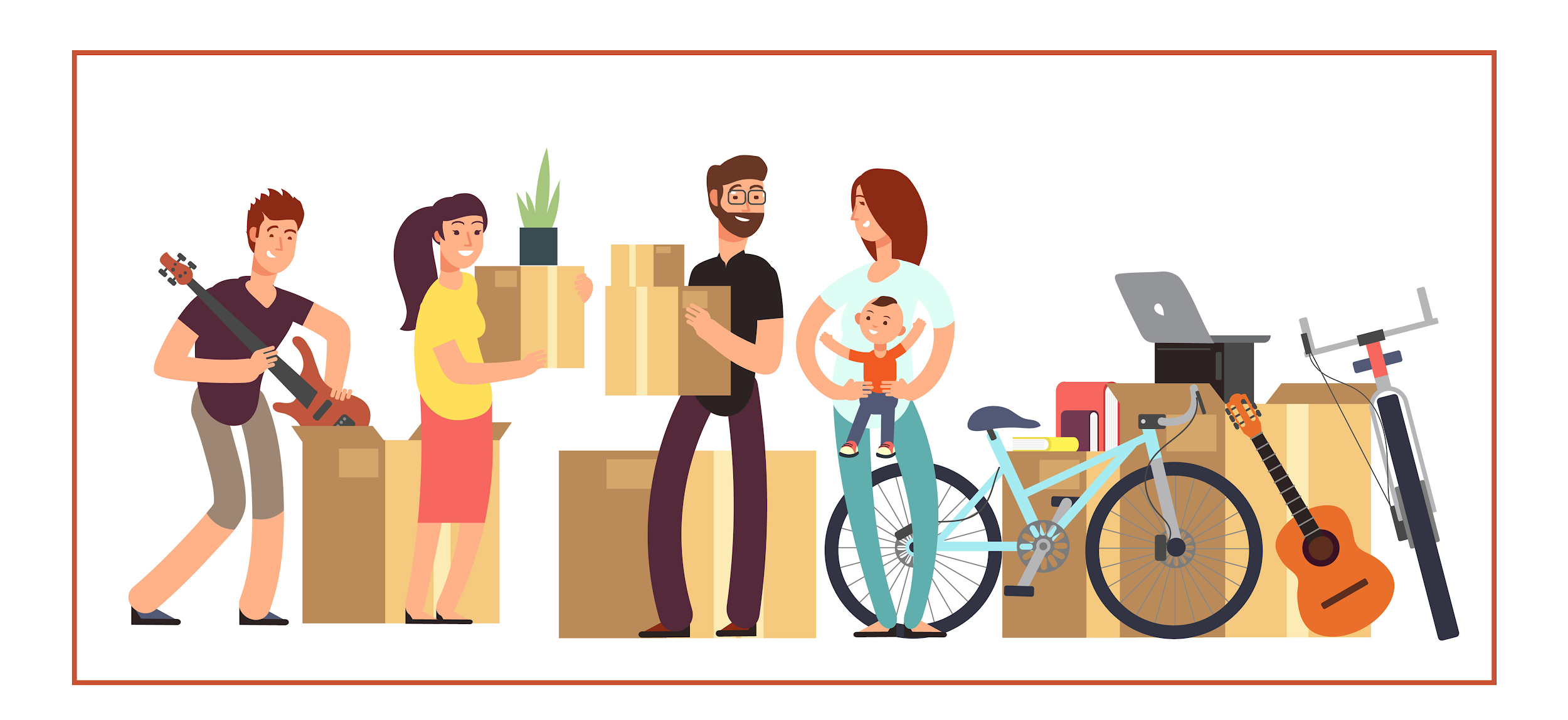 You Can't Beat the Bargain of Ready Access, Reasonable Rates, and Really Great Customer Service!
Our final verdict? There's a place for full-service storage in an industry that is working hard right now to evolve with the times and customer needs. Variety and choice keep our industry thriving and strong.
The resulting improvements we all make in terms of amenities, customer service, and pricing to remain competitive ultimately benefit you — our treasured customer. At Bargain Storage, our Texas and Arizona facilities offer you clean and affordable storage solutions, including drive-up units for quick and easy access and climate-controlled options.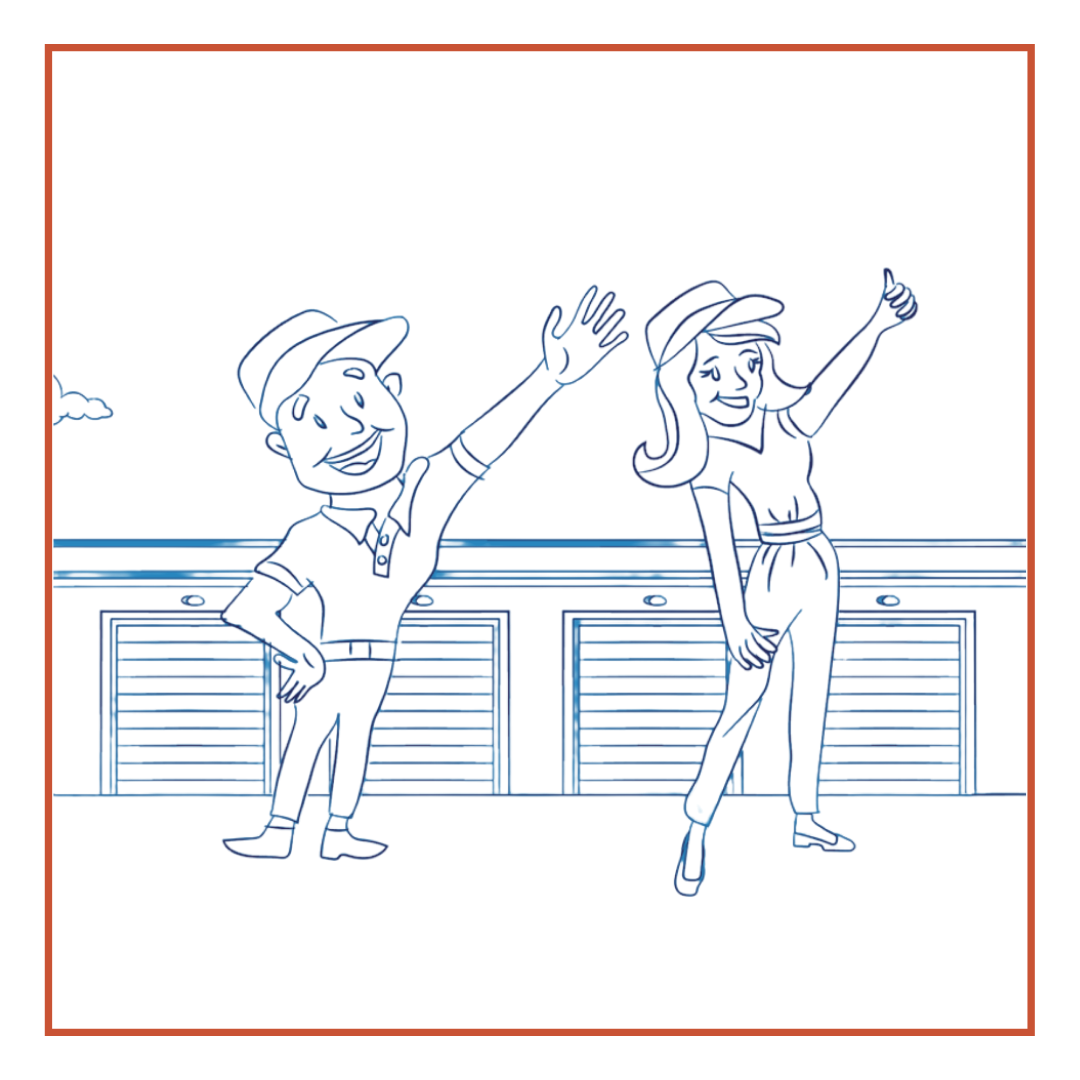 Need help selecting the right size unit? Check out this helpful blog and size guide. Our FAQ and storage tips also might come in handy. And, if you're looking for long-range storage options but want more clarity on the best solutions, just contact us!
Better yet, drop by a Bargain Storage facility near you so that we can meet you in person, smiling face to smiling face (even if we're wearing masks!), give you a tour, and get you set up in a storage solution customized to your needs.