Renting a storage unit is a convenient way to keep away items when your home doesn't have enough capacity or to help you during a move. That's why about 1 in 10 American households rent a storage unit, proving how valuable those facilities are to everyday Americans. However, renting one will still strain your budget, especially if you require it when moving. As the cost of a move can become great fast, requiring expenses such as hiring a professional mover, renting your moving truck, acquiring moving material, or putting down payment on your new home or office, worrying about the price of rent of a storage unit can put us in a bad mood. Even so, there are several things you can do to pay less on storage unit rentals that many people need to be made aware of. That's why we at Bargain Storage would like to share six ways to save money on storage unit rentals that you will appreciate.
Store Your Large Object Elsewhere
The more storage space you require, the more money you will spend renting it. That's why our first advice is to keep your bulkier items out of storage units so that you can use that space for a greater number of smaller things. Then, instead of holding them in a storage unit, you can ask a family member if they can take care of your larger belongings. Landing an item to your friend can also be a great way to free up as much storage space as possible and save money on storage unit rentals.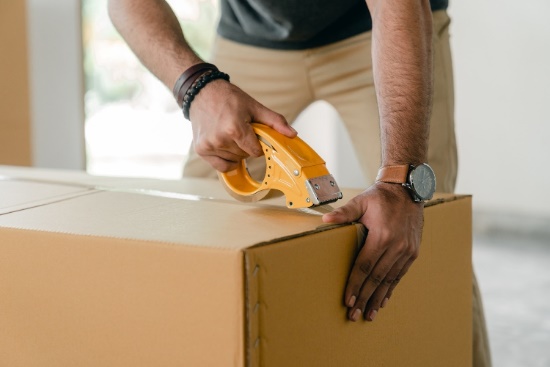 Make sure you have enough boxes to pack everything you want to store.
When it comes to moving, more oversized items will present the most significant transportation challenge to you, and it would be a good idea to unload them at your new location as soon as possible. This process will still be challenging, but experts can make it easier. Even when moving shorter distances, like from Dallas to Fort Worth, hiring residential movers can be an excellent option to avoid headaches with relocation.
Short-Term Contracts are Sometimes Better
Long-term contracts for renting a storage unit seem like a good idea, but you can get into trouble with them. If your need for more storage capacity disappears, you will still be stuck in a long-term contract and forced to pay for a facility you no longer need. Getting a month-to-month agreement seems like a worse option because you end up paying more, but they aren't binding as long-term ones, so you can end your renting anytime. Keep in mind that some items cannot be stored for a long amount of time, too, so you cannot leave them in units for the long term.
Getting Free Packing Materials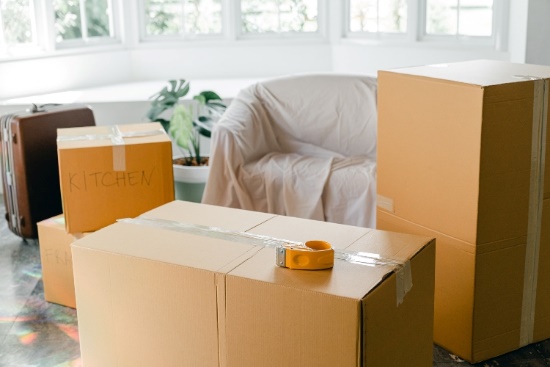 There are plenty of places where you can find free packing supplies.
You don't need to buy all the packing materials for items stored at your rented unit. Instead, turn to your friends and family if they have any used boxes or wrapping paper, duct tape, or bubble wrap. They will be happy to get rid of stuff they don't need but is necessary for you. Local thrift shops and sites like Craigslist usually offer free packing materials as well. Also, when you no longer need a storage unit, you can pass your packing supplies to someone else and help them save money. Even if we are not talking about a tremendous amount of money, every bit of savings can help, especially when moving. So, use this tip to have more money to put elsewhere where it's more needed.
Storage Facility Location is Important
One of the best indirect ways to save money on storage unit rentals is to choose a facility that is as close as possible. When transporting your items in and out of the storage unit, the cost of gas and transportation can accumulate into a substantial amount if you have to move them long distance. That's why it would be the best option to choose the storage facility that is the closest to you. When moving, make sure to check your relocation destination for storage facilities that are near your new home. If you plan to rent a storage unit long-term, constant trips to and from it will empty your gas tank quickly, so if you are looking for ways to save money on storage unit rentals, this one is essential.
Discard Everything You Don't Need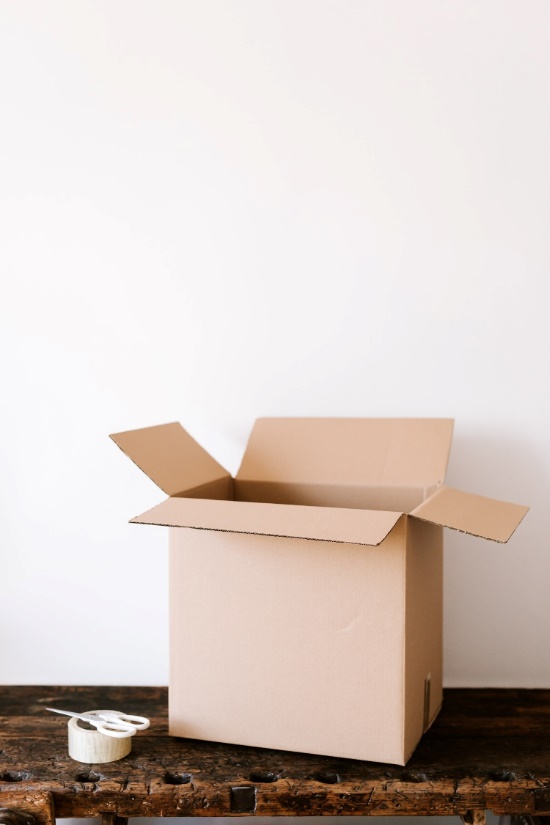 You don't need a lot of stuff you want to store discard them to save on storage rent.
Similar to our first tip, this one is all about keeping your storage unit as small as possible. Make an inventory of everything you plan to store away and decide what items you don't need. Some stuff you haven't been using for a long time could be thrown away or gifted to someone who needs it more than you. We will require smaller storage space by discarding those unnecessary items, so we can save money by renting a smaller storage unit.
Share Space with Someone You Trust
For our last trip, we again turn you towards the people that are closest to you. Your friends and family might also need storage, considering many American households rent storage units. So, one of the more intelligent ways to save money on storage unit rentals is to ask them if you can rent them together. If you have a genuine relationship and can trust them with your belongings, it will be no trouble to share one larger storage unit instead of renting two smaller ones separately. This way, both parties can save money and put it somewhere where it is needed more.
Renting a storage unit is convenient, and many Americans do it. Even so, it will present one more cost that strains our budgets, which is strained enough in current times. However, with our tips, we hope to show you the best ways to save money on storage unit rentals from our experience. We believe these tips will help you, especially if you are preparing for a moving process. So, rent smart and enjoy your move to a new place as much as possible.