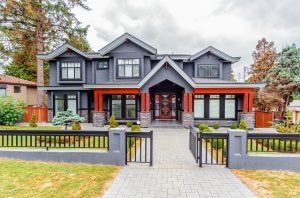 If you're moving to a new state or city, or even a few blocks away, the stresses that come with the transition can certainly add up. Thankfully, self-storage facilities have evolved over time and now provide conveniences that help make the process smoother. If you're in need of storage solutions, you may not be aware of the many top-notch amenities available. No matter what specific storage requirements you need, there is a self-storage solution perfect for you.
Your needs have changed – so have self-storage facilities.

Multigenerational households:
Multigenerational households are more and more common in the United States. For people welcoming additional family members into their home, storage rentals allow them to clear out unnecessary items and keep communal living areas clutter free. It's not unusual for family members to downsize during this process. It can be difficult to part with sentimental items, or those of value. A self-storage unit is the perfect solution to ensure items are well-maintained and family members feel good about the transition.
Businesses:
Running a business requires the ability to juggle multiple tasks, as well as communication with clients and ensuring employee satisfaction. Determining where to store office items, like equipment and files, shouldn't be one of them. Businesses have found using a self-storage unit is an easy and affordable way to eliminate clutter and keep their offices organized and running efficiently. Additionally, medical clinics keep their equipment, documents, or other materials safe, and construction professionals use self-storage facilities to keep their tools and equipment stored in one convenient location.
Amenities have changed to keep up with your preferences.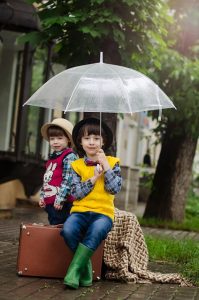 Comfort:
One thing you can't count on is the weather. However, storage rentals today are kept at the right temperature inside, no matter the weather outside. Whether you need to bring outdoor items in from the rain, or you're ready to bring your summer gear out to enjoy for the season, a storage unit can easily provide access to your items, when you need them.
Size:
You don't want to end up with a storage unit that is too small or large. If the storage unit is too small, you may need to rent another one. If it's too large, you're paying for space you don't need. Budgeting can seem overwhelming, but it's easier than you think. Start by making a list of items you need to store; be sure to include item measurements where appropriate (tents, large pieces of furniture, etc.). Units range in size, varying from 5×5 (smallest) to 10×30 (largest), so no matter what you need to store, you should be able to find one that suits your needs perfectly. Maybe all you need is an area to store a family car, work truck, or a boat or RV. There are various sizes available for those, too.
Convenience:
When you're going through a life transition or making a move, convenience is key. If you're looking to save time, many companies offer 365-day automated access, drive-up access, month-to-month rentals, and more. For example, drive-up access is one of the most desirable offerings, simply because loading/unloading is easy and hassle-free with no stairs, hallways, or other doorways to maneuver through.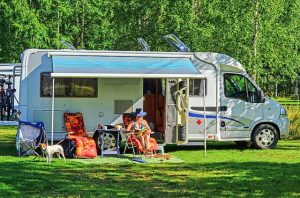 We have numerous locations in Texas and Arizona with the storage-unit size and amenities you're looking for. Amenities can include:
– RV and boat parking
– Climate control
– Month-to-month rentals
– Automated access 365 days a year
And more!
Learn more about our Texas facilities in Dallas, Fort Worth, and Houston.
Get details about our self-storage facilities in Arizona, including Glendale, Phoenix, and Youngtown.
Each of our storage units are available at competitive prices and are run by our friendly and experienced team members at Bargain Storage. For more information on how a self-storage unit can make your residential or business move easier, contact us today!