Few things beat taking the RV out on the road. However, the perfect trip takes a bit of planning to get every detail just right. Thus, when it's time for your next road trip, follow these eight tips to help you get the most out of your RV vacation.

1. Pre-Trip Maintenance
Before you head out, ensure your RV is ready for the road. If it has been in storage, look for any storage-related damage. This can include flat spots on tires, water damage, or pest damage such as chewed wires.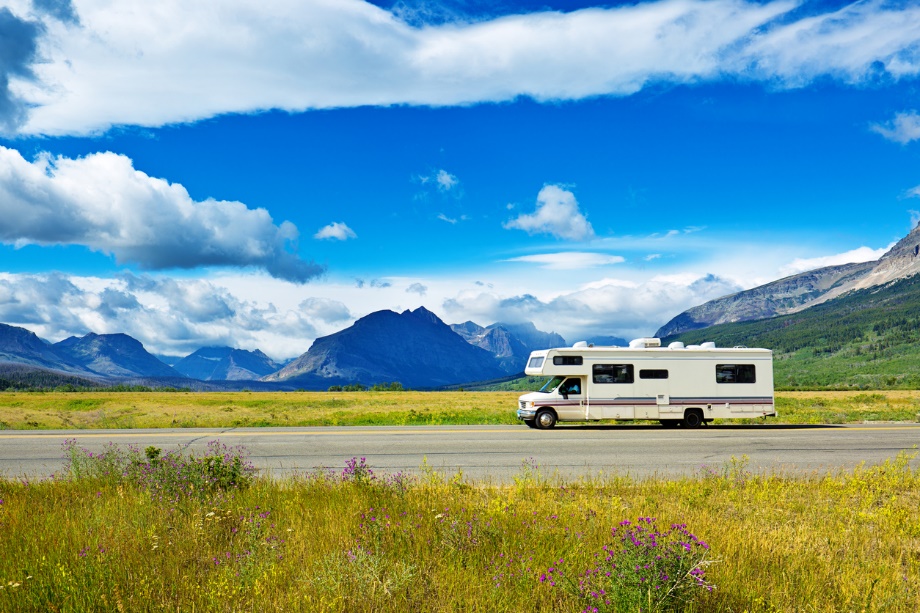 Once you've identified the problem areas, get to work. Take the RV to your favorite mechanic or do it yourself. If you're changing the tires yourself, properly dispose of the old tires. A shop will also do this if you get tires installed by a mechanic. As well, they will look at your fluids and other components to ensure the RV is ready for the road.
2. Plan Your Route(s)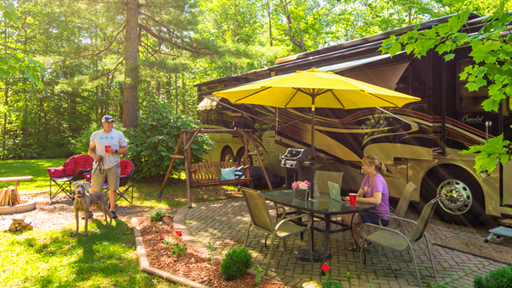 Even though just picking a direction and driving sounds tempting, be sure to plan out your routes. Not knowing what lies ahead can lead to weather and traffic delays, not to mention construction, toll routes, and other potentially burdensome events on your trip. Plus, you'll need to know where to park your RV, have bathroom breaks, and make other important stops along the way.
Planning your routes also lets your emergency contacts know where you'll be. If anything should happen on the road, your emergency contact must know your scheduled stops and destinations.
3. Create an Emergency Kit
Road-tripping in an RV requires an emergency camping and driving kit. Before you head out on the road, make sure your kits have the following: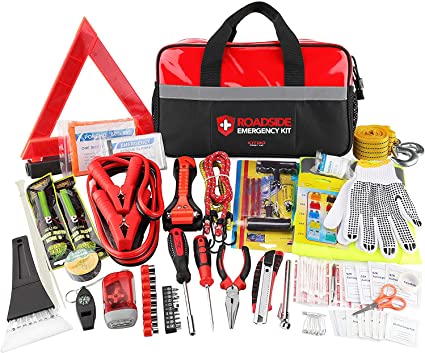 Jumper cables

Fire extinguisher

Road flares

Extra potable water

Flashlights and extra batteries

Tool kit or multitool

Tarps or emergency coverings

Non-perishable foods

First-aid kit

Weather-appropriate needs, such as sunscreen
Tune your emergency kits to your specific trip. If you're heading out into a desert region, for example, bring extra water. If your destination has poor cell phone service, consider a signal booster or emergency radio. There is no such thing as being over-prepared.
4. Secure Your Home
With any road trip, you must ensure your home stays safe while you're on the road. Ask a close friend or family member to check in every day. Or, have a neighbor monitor the property and collect your mail. All of these precautions will keep eyes on your home in case an emergency arises.
If you can't find a house sitter, purchase some automated timers. These will turn lights on and off during normal times. This ensures there is activity in the home. Burglars often look for vacancy signs, such as uncollected mail or consecutive days of no lights.
5. Have Many Planned Activities
If you're traveling with children, be sure to have activities planned for on the road. Classic games such as car counting and finding out-of-state license plates will only hold their attention for so long.
Print out road trip activities for your children beforehand. Younger kids will enjoy trip-related coloring and activity pages. Older children will find more challenging logic-based games to keep them busy. Don't forget to use technology, as well. Create the perfect road trip playlist to keep everyone entertained. Or, find some family-friendly audiobooks or podcasts to pass the time.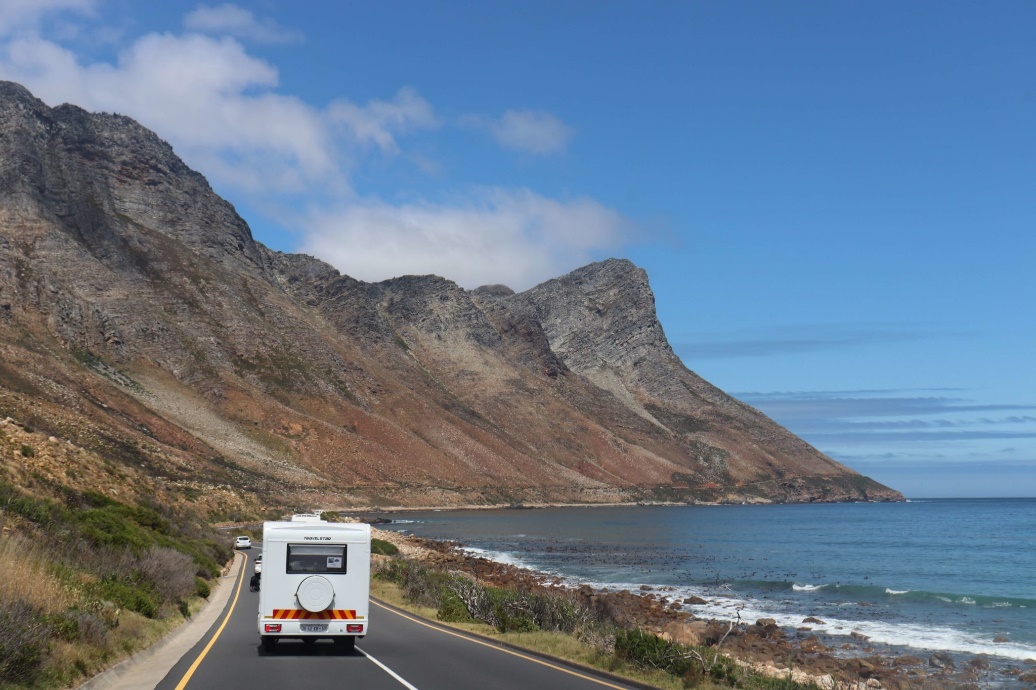 6. Prepare for Inclement Conditions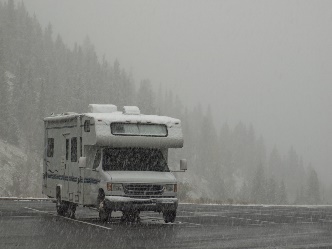 From weather to road work, you may run into unforeseen conditions. Don't be caught off guard. Be prepared before you head out. Understand the potential weather events of your route and destination. If you're heading through the Midwest during the summer, you will likely encounter storms. Be sure to have a storm plan in place to stay safe while in your RV.
Likewise, weather and other unexpected events can alter or completely change your plans. Rockslides and wildfires can close entire stretches of highway, making passage impossible. If you're heading to areas prone to natural events, have a backup plan just in case.
7. Enjoy the Trip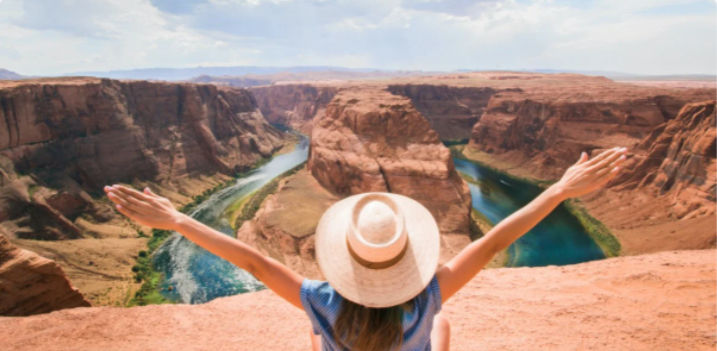 Even if you have to schedule it into the itinerary, find time to just relax and enjoy the scenery. Even for experienced drivers, road-tripping with an RV can be a fun but stressful task. Give yourself extra time to rest and recharge.
Plan an extra day at your destination. This will allow you to focus on the importance of the vacation. Enjoy the time with your family, partner, or even just by yourself. And don't forget to roll with the punches. Staying flexible on the road will make it more enjoyable, and less prone to stressful situations.
8. Post-Trip Maintenance
Once the trip is over, your RV will need some maintenance before the next vacation. Even if you aren't putting it in storage yet, there are steps to take to keep the RV in top shape.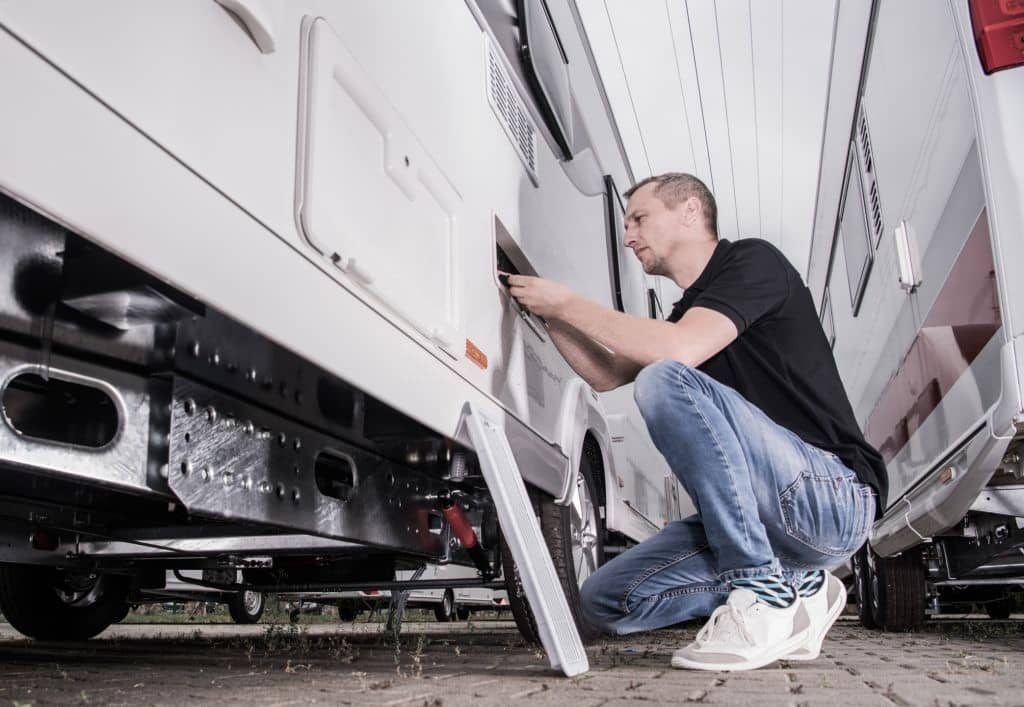 Use a cover anytime it's not being used. This will protect it from the elements, which will reduce the lifespan of the RV. Be sure to drain any septic or wastewater tanks after the trip. If you're storing the RV for an extended time, drain out the freshwater as well to prevent potential damage.
Finally, clean up and take out any food. This will keep pests away and leave the RV ready for the next trip.
Final Thoughts
The next time you head out in the RV, travel safe and smart with these eight tips. Make sure the RV is ready to head out. Prepare for the destination and any unforeseen events that may arise. And don't forget to have fun. Driving can be stressful, but even if you have to schedule time to stop and destress, do so to keep the trip positive. What use is a vacation if it is one stress after another?