Many families enjoy camping in a recreational vehicle, as it allows some of the comforts of home while still enjoying the great outdoors. However, when you are in an RV, you have to be prepared for bad weather so you can keep your family safe in case inclement weather develops.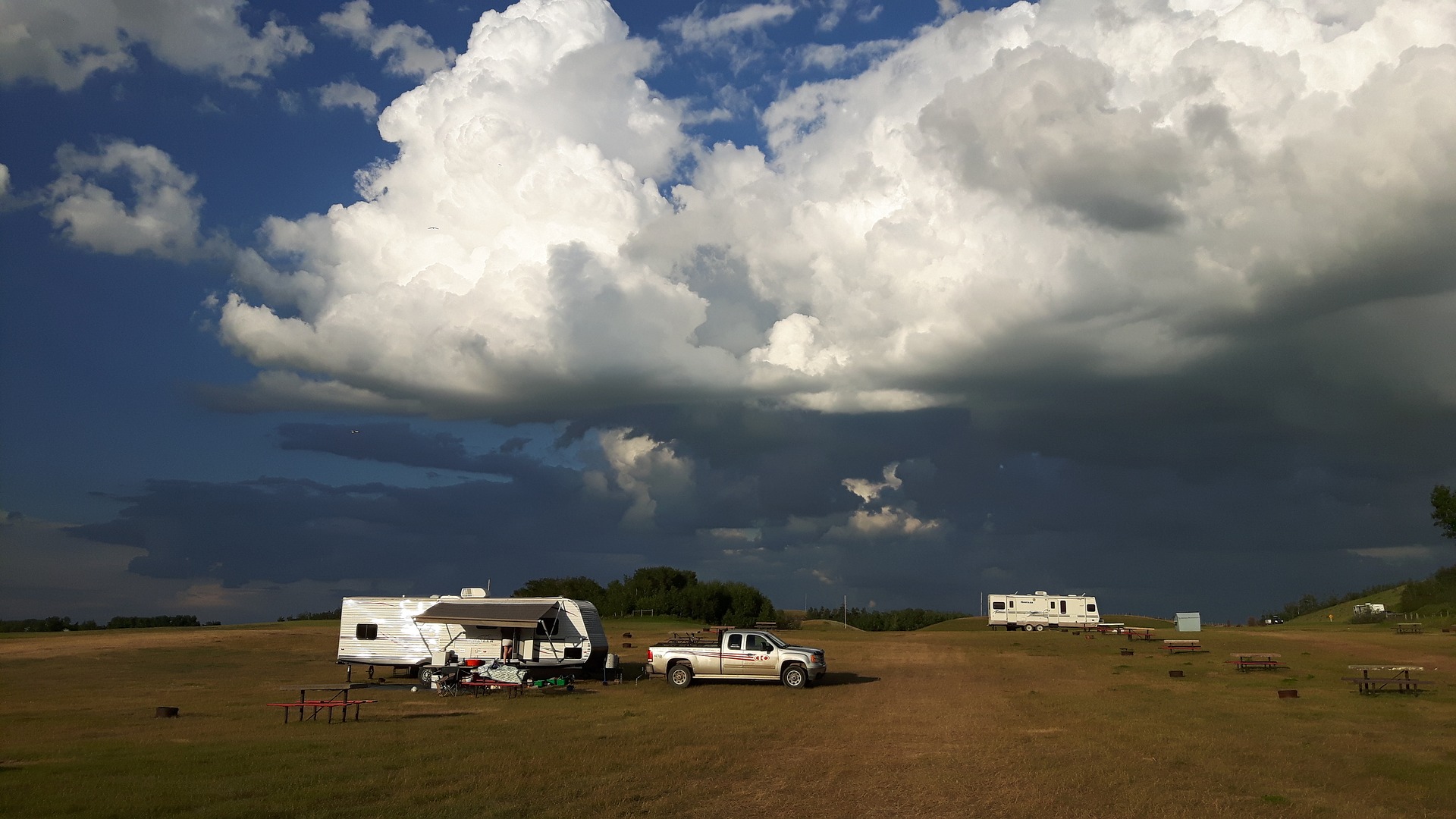 [Photo via Pixabay]
Plan ahead for potential weather issues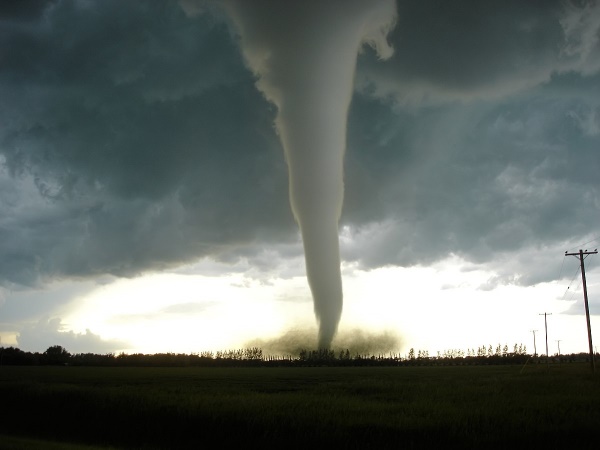 It is vital that you know the weather forecast for your camping destination. In fact, many RV travelers will tailor their destination choice based on the typical weather for an area. For example, U.S. Tornadoes notes that tornadoes tend to hit the Midwest during the summer and the South during the winter or early spring. Hurricane season usually runs from June through November along the East Coast, and winter weather can make traveling difficult in the northern states.
Weather conditions can change quickly, so be prepared regardless of the forecast. Take That Exit suggests downloading weather-related applications for your smartphone such as the NOAA radio and Weather Underground apps. Remember to adjust the app settings to use your current location as you travel, and give you audible alerts if emergencies develop.
Be prepared with emergency supplies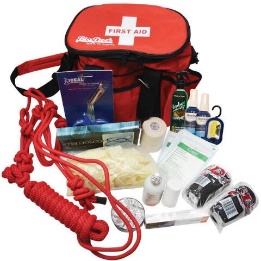 Always keep a survival kit stored in your RV. The Fit RV details that this emergency kit should include first-aid supplies, waterproof matches, a utility knife, and duct tape. You should also add RV-related emergency supplies like flares, jumper cables, tire repair materials, and a seatbelt cutter/window breaker tool.
Equip your RV with a headlamp or flashlight and extra batteries, a weather radio, and extra food and water for emergencies. Stash away clothing that can keep you warm and dry, and consider keeping an external charger for your smartphone on hand too.
Know where to head if inclement weather strikes
No matter how prepared you are, you may encounter bad weather while camping in your RV. Create an emergency plan ahead of your trip, detailing the procedures your family should follow if issues arise. Keep this posted in your RV and educate everybody on what to do. Check with the campground about their emergency evacuation plan, or figure out the safest spot to go in case of a weather emergency.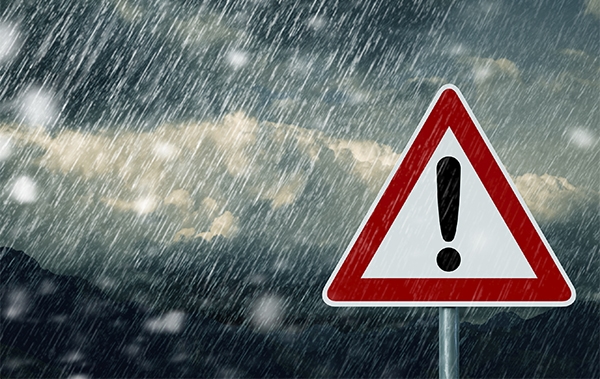 In addition, you should make note of the county you are in and the campsite address in case you need to follow weather alerts or encounter an emergency. If you learn that bad weather is coming, quickly secure or stow items outside your RV like the awning or chairs.
In the case of a tornado or thunderstorm, try to find shelter in a basement away from windows. Your RV does not provide great protection during a tornado, so don't try to outrun this type of weather. Quickly head to the campground's clubhouse or restrooms if you can, or find a ditch or culvert to lay down in if you are stuck outside.
Remain calm and focus on your priorities
If the weather gets intense while camping in your RV, try to stay calm and focus on keeping your family and pets safe. As much as you don't want to see your RV sustain weather-related damage, your possessions can be replaced, and your priority needs to be on your family's safety.
If you're worried about bad weather during your trip, find ways to reduce your stress—this is your vacation after all! You can alleviate anxiety by keeping the inside or your RV clean and decluttered and by bringing along a few plants from home to help purify the air.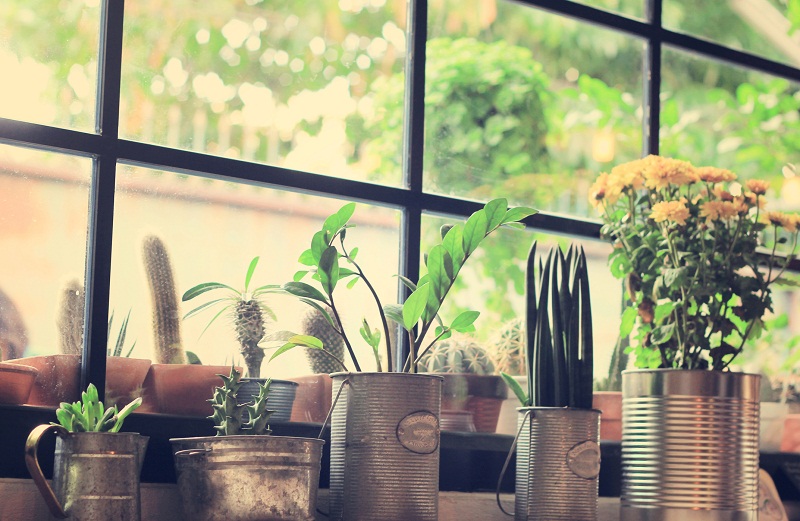 Preparedness is the key to staying safe if bad weather hits while camping. Stock your RV with emergency supplies and pay attention to potential weather issues. Know where to head if dangerous weather strikes and stay calm until the bad weather clears. Inclement weather may put a damper on your camping experience, but being prepared will keep everybody safe so you can wait out the storm and enjoy the rest of your trip.
Once you've returned safely home, it's equally important to find a safe place to store it in between adventures. There can be issues with storing it at home, so if you happen to live near Apache Junction or Chandler Arizona, or nearby Wylie Texas, then we invite you to store it at one of our Carefree Covered RV Storage locations.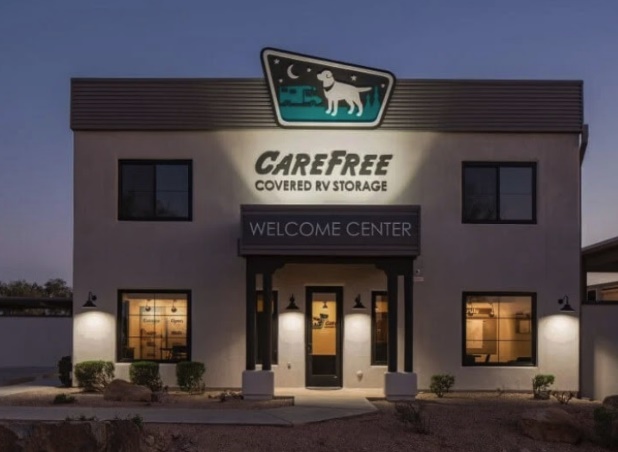 Check out our facility video and tour, then stop by and we'll get your rig set up. When you store your recreational vehicles with us, you'll enjoy secure, quality covered RV storage with our 42-camera video surveillance, along with 365-day automated access with our phone gate app, charging outlets, free wifi, and free self RV wash and sewer dump. We've even got complimentary bags of ice!