Finding a ready-to-move-in home with features that suits your personality, style and needs can be an unnerving experience. Homebuilders build ready-to-move-in homes with the average homeowner in mind. You have no control over the design and the details in each room. By deciding to custom build your home, you get to control the design, layout, and all the itty-bitty details in the house. Without a doubt, custom building your home will be costly, time-consuming, and super involved. Even so, the results will be worth every second and penny spent custom building your home. You need to work with the right custom home builder to make the process more bearable and seamless. So, what are the hottest custom home design trends that can set you apart from other homeowners?
Indoor-outdoor transitions
One of the hottest trends in the custom home designs sector is the use of smooth and continuous indoor-outdoor transitions in custom homes. The indoor-outdoor transition allows a homeowner to flawlessly blend the indoor and outdoor spaces. Custom home builders bring in the outside by using creative indoor-outdoor transitions that emphasize the flow of natural light and connection to nature. You can create a seamless indoor-outdoor experience by using floor-to-ceiling windows, glass walls, sliding glass doors, frameless glass doors, or removing the patio partitions. You do not need a door or a partition to separate the patio from your living space. However, if you are uncomfortable with an open patio-living space design, good for glass walls instead of concrete or opaque partitions. Such outdoor living spaces can serve as multi-functional outdoor-indoor spaces.
Modern and vintage go together
A mixture of modern and vintage home designs is gradually taking its stand in the custom home industry. When the modern world and the historic or mid-century world come together in the form of a building or a house, the results are not only charming but also classic. To achieve an awe-inspiring custom home, creatively mix modern and old architectural designs both within and outside your home. Go for Mediterranean revival designs to get a resort-like living, designs inspired by the Victorian period, or simply combine other curves and cubic or straight edges in your home. You can also opt for transitional architecture that blends contemporary and classic elements. You can pair Victorian ceilings with steel-beam columns to give your home the classical Victorian-era vibe with a modern charm. Indulge your custom home builder to get a contemporary-vintage edge in your home.
Think of an office space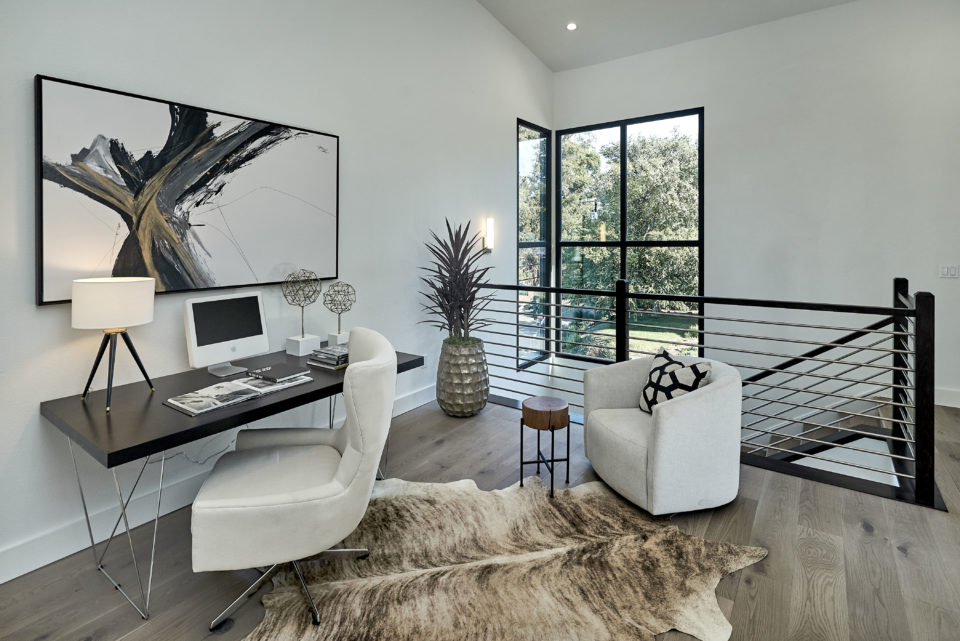 More homeowners are embracing the work-from-home lifestyle. Before the pandemic, we rarely thought of curving out office spaces in our homes. Most of the custom homes built during the pandemic period have dedicated spaces set aside for offices and classrooms. Homeowners are gradually embracing multifunctional spaces in their homes. Current custom home designs have independent spaces created and organized into productive office or classroom spaces. Homeowners are ditching makeshift offices and going for permanent independent office space that separates work from home and personal life.
Dramatic ceilings
Building a home from scratch gives you the freedom to design every element in your home. One trend to give a thought to is using dramatic ceilings as a focal point in your home. Dramatic and jaw-dropping ceilings in custom homes are gradually becoming a to-go-to design among custom homeowners. Bring the chic and drama queen element into your home by going for quirky and dramatic ceiling ideas. It is common to see 3-D, glossy coffered, barn-like, rustic wooden beams, coved, linen, ornamental molding, and hand-painted floral ceilings. If you look around your neighborhood, you might see a few houses with all-glass sunrooms. Such sunrooms have glass ceilings.
Eco-friendly homes
The push towards sustainability is taking a storm in the custom home building industry. We all wish to play a part in preserving our environment. Eco-friendly and eco-conscious homes are sprouting everywhere. Custom homeowners are going for sustainable building materials, adding energy-saving elements in their custom homes, and going for designs that pay attention to air quality. Some are bringing drought-tolerant plants in their homes and yards to reduce the need for irrigation. Be a part of environment-conscious enthusiasts and conscientiously build and design your home. Involve your custom home builder and talk about adding natural elements to your home.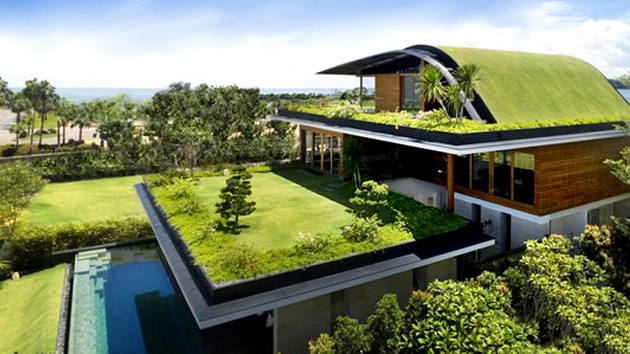 Summary
Trends in custom home building designs keep on changing as our needs change. As you plan to build a house that meets all your needs, style, and taste; it is crucial to stay abreast of custom home design trends. Keep in mind that the designs you choose should provide more than aesthetics. You need to also focus on functionality and sustainability as you build your home.
Article written by Adyan Stafford
Exclusively for Carefree Covered RV Storage,
a division of Bargain Storage