Touring Arizona in a motorhome should be on your bucket-list. The RVing community grew during the last couple of years, with more youngsters now adding to the mix, and the Grand Canyon State has stunning scenery and great vacationing facilities. In addition, with the working-from-home lifestyle strongly trending, if you work online, you could do it from an RV all across Arizona.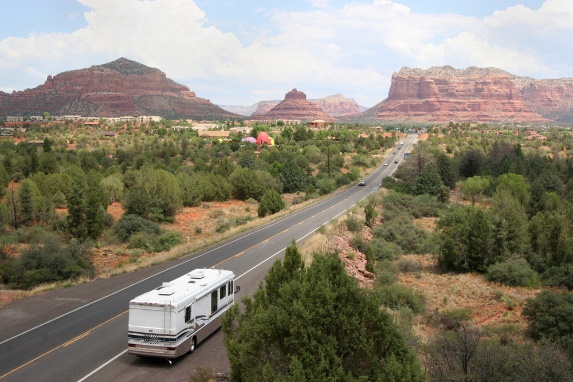 A recent StorageCafe study looked at the best RVing destinations in the US, based on campsite facilities and prices, air quality and internet access. No fewer than sixteen locations in Arizona made it into the top 100 — that's almost one in six across the nation. They range from Tucson and Metro Phoenix towns to other places with many campsites such as Flagstaff, Yuma, Lake Havasu City and Quartzsite. We present the amazing and varied landscapes your RV can show you this year, and also how you can best look after your vehicle and gear while in Arizona.
In Summer Arizonan RVers Head for the Hills
Summers may be hot in the state whose flag features the rays of the sun, but there is no need to hop over the border into Utah or Colorado. The ski resort of Flagstaff, a couple of hours or so north of Phoenix and with several campsites, is at an elevation of more than a mile. Even better for mountain lovers, the nearby San Francisco Peaks are at twice that altitude and provide even more fresh air and hiking opportunities. You might be giving your RV's air-conditioning a well-earned rest by trekking up here for a few days!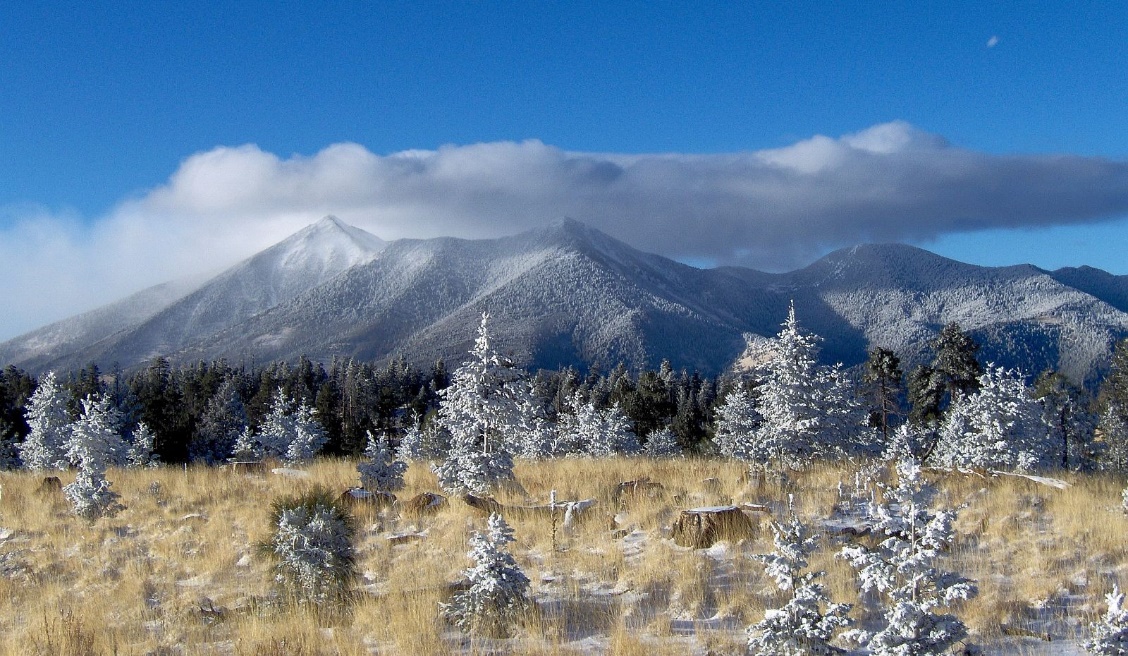 The Valley of the Sun Never Disappoints
The Phoenix Metropolitan Area is a favorite RVing destination with many campgrounds and great facilities. Among the places to park your RV, Apache Junction gives access to many excellent locations. The Superstition Mountains to the east provide a dramatic backdrop and offer numerous great hiking opportunities. The rock formation here known as Weavers Needle is not only a famous climbing route but is also the supposed location of the legendary Lost Dutchman's Gold Mine — but please don't bother digging here!
Go East Young Man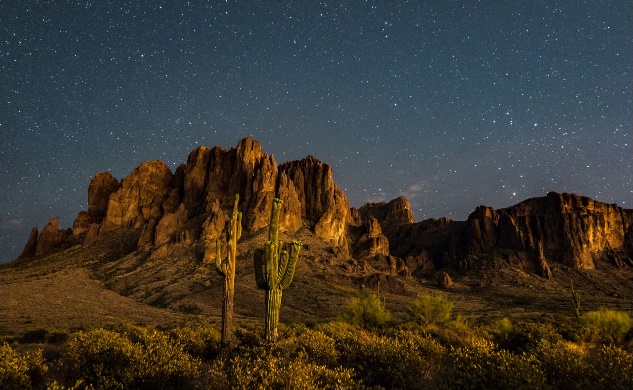 East from Apache Junction, there are national forests and also great fishing opportunities in the Salt River and Theodore Roosevelt Lake. To use Apache Junction as a more permanent base, park your RV at the Carefree Covered RV Storage facility in the town. They have covered outdoor storage units in sizes ranging from 10'x30' to 14'x55'. So, whether you drive a compact van or a large Class-A motorhome, you can keep your rig protected from the elements at a reasonable price when you are not using it. You could also keep your angling and hiking gear in a small indoor storage unit.
Tucson is Still the Old West
Arizona's second city is a fascinating experience for anyone who has never visited this part of the world before. Tucson was known as a Wild West town for good reason, and it has the 'Old Tucson' movie studio that was used as a location for 100s of films including, of course, many westerns. The town is also known as 'The Old Pueblo' on account of its strong legacy of Mexican cuisine and Spanish Colonial-era architecture. Park up and visit the Desert Museum, the Colossal Cave and the Kitt Peak National Observatory.
Arizona Is Always Cactuses and Desert
Tucson is well placed for the Saguaro National Park, with its array of wilderness landscapes and giant cactuses. You can also head your RV west to visit the Organ Pipe Cactus National Monument, which is the only place in the US with certain rare varieties of flora. Further west, some amazing dude landscapes can be seen near the town of Yuma. Films such as Return of the Jedi were filmed on the Algodones Dunes, and these are often enjoyed on ATVs — if you get a liking for this activity, consider buying your own vehicle and keeping it in a self storage unit.
Arizonans and out-of-state visitors alike will enjoy what the Grand Canyon State offers from the comfort of their RVs. There are many well-equipped and welcoming campgrounds in a variety of locations. Anyone wanting to work online from their rig — or just do a lot of blogging — will be pleased to know that most campsites offer WiFi, and now there is also reliable satellite internet even in the remotest locations. And to make things go even more smoothly, self storage helps RVers with covered parking spaces that keep your valuable vehicle protected in all weathers. Happy traveling!