Residential Rental Trends in Dallas & Fort Worth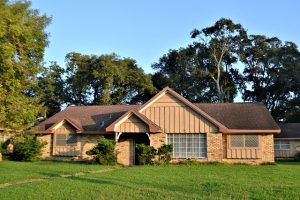 Currently, the average monthly rent for an apartment in Fort Worth, Texas is just over $1,000. This number has increased more than 3% from last year. In Dallas, the average monthly rent for an apartment is $1,250, which is also more than 3% higher than in 2017. Although rents are increasing, people are flocking to Texas for permanent and seasonal residence. Why? The Dallas-Fort Worth area is booming with new jobs, thanks to the number of Fortune 500 companies in the area. Additionally, the cost of living in the area 14 percent below the national average.
Top Cities for Snowbirds Include Dallas & Fort Worth
Each winter, thousands of people pack up their belongings and say goodbye to the chilly weather in their hometowns. Snowbirds, or winter visitors, are seasonal travelers, typically retirees, who move to regions with warmer climates during the winter months. The term originated in the 1920s and was used to refer to seasonal workers who would leave cooler climates for the south. A large portion of these modern snowbirds eventually took up permanent residence in warm, southern states. Snowbirds usually flock from the Midwest, Canada, and the northeast. Some groups, like the Canadian Snowbird Association, meet each year in southern states such as Arizona and Texas.
In Texas, some people refer to snowbirds as winter Texans. Dallas and Fort Worth are some of the top snowbird destinations year-after-year. With increasing rental prices, some Texas homeowners are opting to rent out their space during the winter.
The Self-Storage Solution to Renting Your Dallas or Fort Worth Home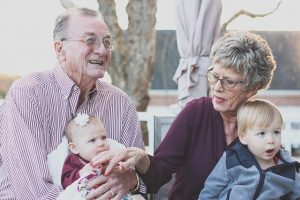 Snowbirds differ from regular tourists in that they stay in warm climates for much longer than typical vacationers. They may stay in a Dallas or Fort Worth home for up to six months of the year. With the rising snowbird trend in Texas, you may be considering renting out your home for part of the year.
What are some best practices for prepping your home for winter guests?
Be sure your home is inspected, clean, and safe for its seasonal residents. Pack up any personal belongings and items you use on a regular basis. You'll also want to temporarily change your address with the USPS and collect any important tax, insurance, or medical documents you may need while you're away. In addition, it's important to think about which furniture, fixtures, and other household items you want to leave in place or store for the season.
At Bargain Storage, we have four storage facilities in the Dallas / Fort Worth area. We offer a variety of high-quality storage units at competitive prices. With month-to-month self-storage rentals available in a variety of sizes, you'll be able to temporarily store as many belongings as needed. Our drive-up storage units are climate-controlled and easily accessible.
Whether you need a one-month, six-month, or year-long storage solution to accommodate your rental property, Bargain Storage has you covered. For more information on our self-storage units in Dallas and Fort Worth, contact us today!