As North Central Texas trends, so does the RVing lifestyle! Just as people find out about the great combination of employment opportunities, entertainment options and reasonable costs in DFW, so they also want to explore the area in their motorhomes. And if they are among the many who work remotely these days, they can also do this while on the road.
If you are new to RVing, you have a treat in store. RV owners not only get great weekends and longer trips away, but they can also limit the responsibilities by renting a space for their rig when it is not being used. Carefree Covered RV Storage in St Paul Texas, just to the northeast of the Dallas area, provides covered parking spaces, with sizes from 12'x20' to 12'x63', so you can keep your RV there protected from the elements at any time of year.
To get work done online, or simply to blog about your adventures, you need good internet connectivity. StorageCafe researched destinations for online RVers, evaluating campsite provision of electric hookups and WiFi plus local internet speeds. They found that North Texas and the surrounding areas are particularly suitable. We look at the top RVing locations a day's drive from DFW, and beyond, with great campsite options and good internet connectivity.
Traveling SE Gets You Space City & Rose Gardens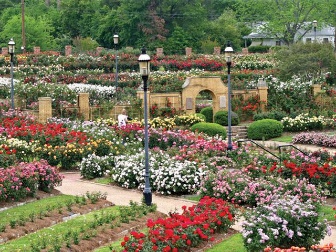 Two hours drive to the east of DFW, Tyler is a city more people should visit, with a population of around a 100K and the Texas Rose Festival that takes place in a beautiful 14-acre expanse of public gardens.
The town is also a jumping-off point for the very charming Piney Woods region. The StorageCafe survey placed Tyler fourth on its list, with fast local internet speeds and 85% of its campgrounds providing WiFi.
We don't need to remind you that Houston is less than four hours' drive south of Dallas on the I-45. It has a great tourist attraction in the famous Space Center, but also a zoo, a museum of natural science and a host of venues in its Theater District. Online RVers will be pleased to hear that the city achieves first place for its fast internet speeds and provision of WiFi in 87% of its campgrounds.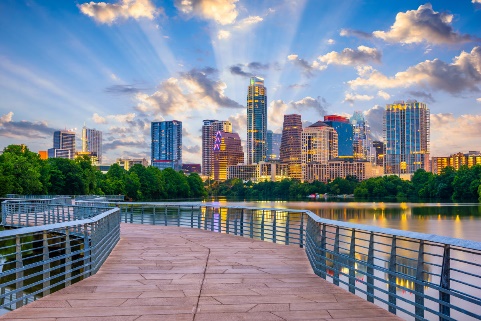 Go SW for the Gulf Coast & Something to Remember
Austin is of course also just four hours' drive on the I-35, and the Lone Star State's capital city generally has fast internet connectivity and more than half of the dozen or so campgrounds here offer WiFi.
Or you might like to stay on the interstate and enjoy all that San Antonio has to offer. The historic Alamo Mission and the romantic River Walk are both in the center of town, while provision for online RVers is up there with Austin's.
For a change of scenery, the Gulf Coast is only a couple of hours further, with Rockport, Texas, being a favorite destination for RVers, offering WiFi in the great majority of its many campsites. It scored eighteenth place in the StorageCafe study. Boating and fishing are popular activities here, plus there are obligatory visits to the Texas Aquarium and USS Lexington aircraft carrier museum in neighboring Corpus Christi.
Northeast: Try Arizona & Missouri for Traditional Resorts
StorageCafe research has found that some very well-equipped resorts serving the South and the Midwest score highly as RVing destinations. Branson, Missouri, in fact, wins second place with fast local internet and the great majority of its more than two dozen campsites offering WiFi. This town is about seven hours drive from DFW and offers a wide range of entertainment options.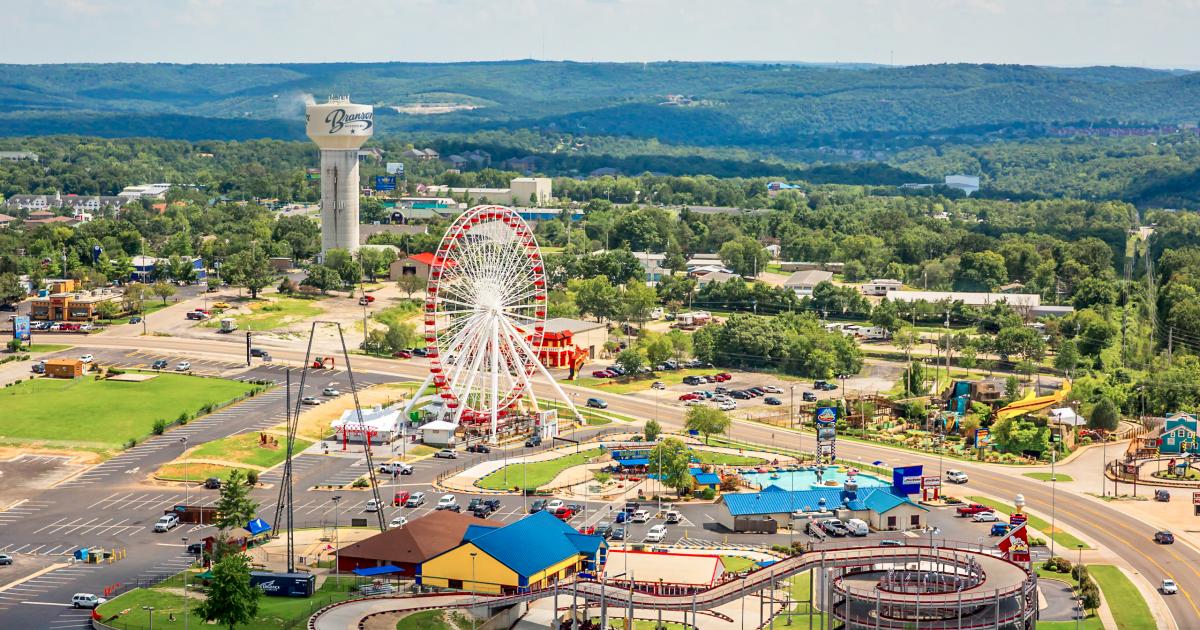 In a similar vein, Pigeon Forge — close to the Smokey Mountains and the Dollywood theme park — is totally geared up for RVers who need the internet, with it being provided in almost all the campsites here. Hot Springs, Arkansas, is another family-friendly resort offering hiking opportunities, and it is even nearer, requiring not much more than four hours on the road from Dallas.
Go West for Deserts, Dunes & Balloons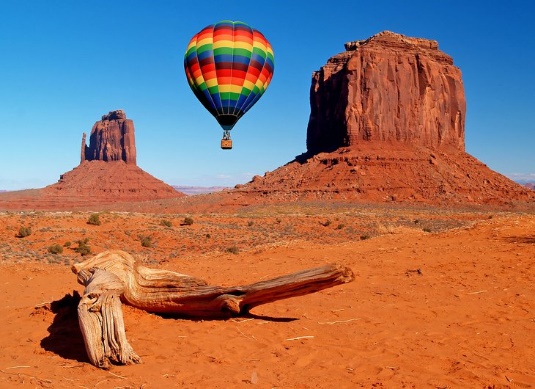 There may be a lot of Texas between you and the state's western border, but some great RVing adventures await you out there. A drive of 10 hours or so will get you to Deming, New Mexico, with its proximity to the amazing lunar landscapes of the White Sands National Park and numerous museums presenting artifacts from the local Native American cultures. Most of the dozen or so campsites here offer WiFi.
There is a wide variety of desert landscapes to enjoy in this part of the world, and you might want to maximize the experience by driving out here when the cactuses are blooming in spring and early summer. Alternatively, head off in October for the Albuquerque International Balloon Fiesta. The state's capital has fast internet connectivity and WiFi in a high percentage of its campsites, so consider doing your internet-based work in ABQ.
Further Travel: from Popular Resorts to Mountain Hideaways
Now you have explored the areas you can get to from DFW, you are set for even more adventures. Great RVing destinations include Florida, of course, where places such as Bradenton and Naples score highly for internet users. The same is true for some prime coastal resorts on the way there such as Gulf Shores, Alabama. Going further in the other direction, Arizona has a legendary reputation for RVers, and you'll have plenty of company — and great campsite facilities — especially during winter.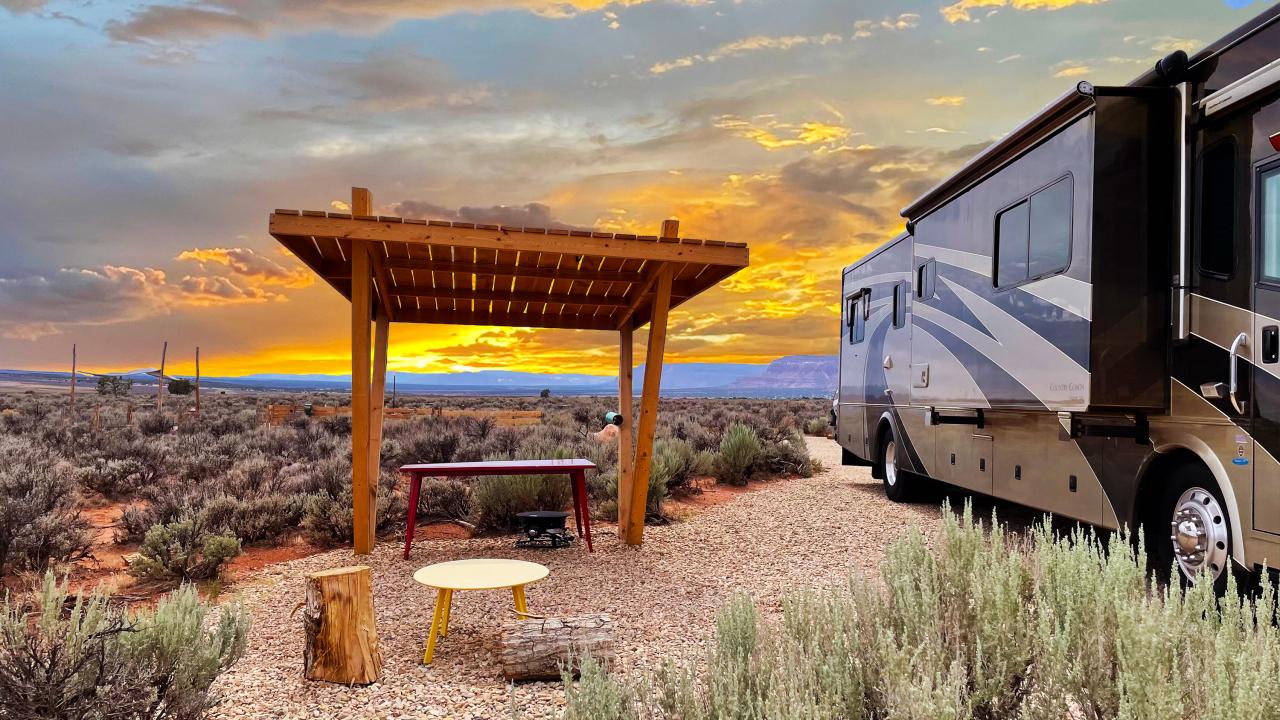 Other destinations may provide less in terms of online connectivity, but now we also have satellite internet constellation technology. Most of the country can already get this, and the rest should be covered next year. For an outlay of a few hundred dollars, you have everything you need to get online even in remote mountain locations — the big expanses of sky there will help! — and the service's speed and latency are good. It would also be great advantage to have this in case the WiFi at a campsite is unreliable or the underlying internet speed is not so quick.
For people based in the DFW area, we hope we have tempted you to visit some fascinating destinations — and if you have to buy an RV, please join the trend! You have now also seen how easy it could be to go online and work at those places. And while the scenery can be varied, the campsites you will find will consistently have the facilities you need. In addition, the option to store your RV is very well worth considering, keeping it safe in all weathers, and meaning you don't have to find room for it on your property or risk the wrath of your local homeowners' association. Happy motoring!