Thanks to its proximity to Dallas (with its many corporate headquarters), unparalleled safety, and a growing real estate market, Plano, Texas is a great place to live and work. It's also home to one of our Bargain Storage facilities.
Whether you're moving to Plano, renovating your house, or making space in your home, a public storage space can offer you significant benefits.
Make these transitional periods in your life more manageable with the extra space storage units provide. If you're living in Plano, there's no need to keep asking "where is storage near me?" — Bargain Storage is just what you're looking for.
This guide will help familiarize you with the Plano Bargain Storage facility and the surrounding area.
Here you'll learn about:
The features and amenities of our Plano Bargain Storage facility.

The price difference between self storage and renting an apartment in Plano.

The recent renovation of our Plano Bargain Storage facility.

The restaurants and activities available near our Plano Bargain Storage facility.
Plano Bargain Storage Facility Features and Amenities
Like all Bargain Storage facilities, our Plano location includes the following features and amenities.
Each storage shed is first-rate, secure, and well-maintained.

The smallest sized sheds start at 5'x5', with the largest units offered being 10'x25.'

Disc locks are included with each rental unit.

Access to units is available 365 days a year.

Storage units start at only $29 per month — that's 10% less than comparable units from other companies.

Storage unit rentals are available on a month-to-month basis.

A minimum of 16 cameras on-site provide top-notch surveillance and security for your stored belongings.

Our hassle-free payment options include automatic billing and an online payment portal.
Plano Apartments Versus the Cost of Public Storage Units
As people go through life, acquiring more things, they often end up renting or buying larger and larger homes to accommodate everything. However, per square foot, a public storage unit can be a much more affordable alternative.
Here's how much extra storage space at Bargain Storage costs, as compared to renting an apartment in Plano:

Data sources: Rent Cafe, Apartment List
As you can see, in Plano, the cost for space in a self storage unit is a fraction of what apartment space costs.
Plano Bargain Storage Facility Renovations
For renters at our Plano location, an added bonus is the building's recent facelift.
Check out these before and after shots from the renovations: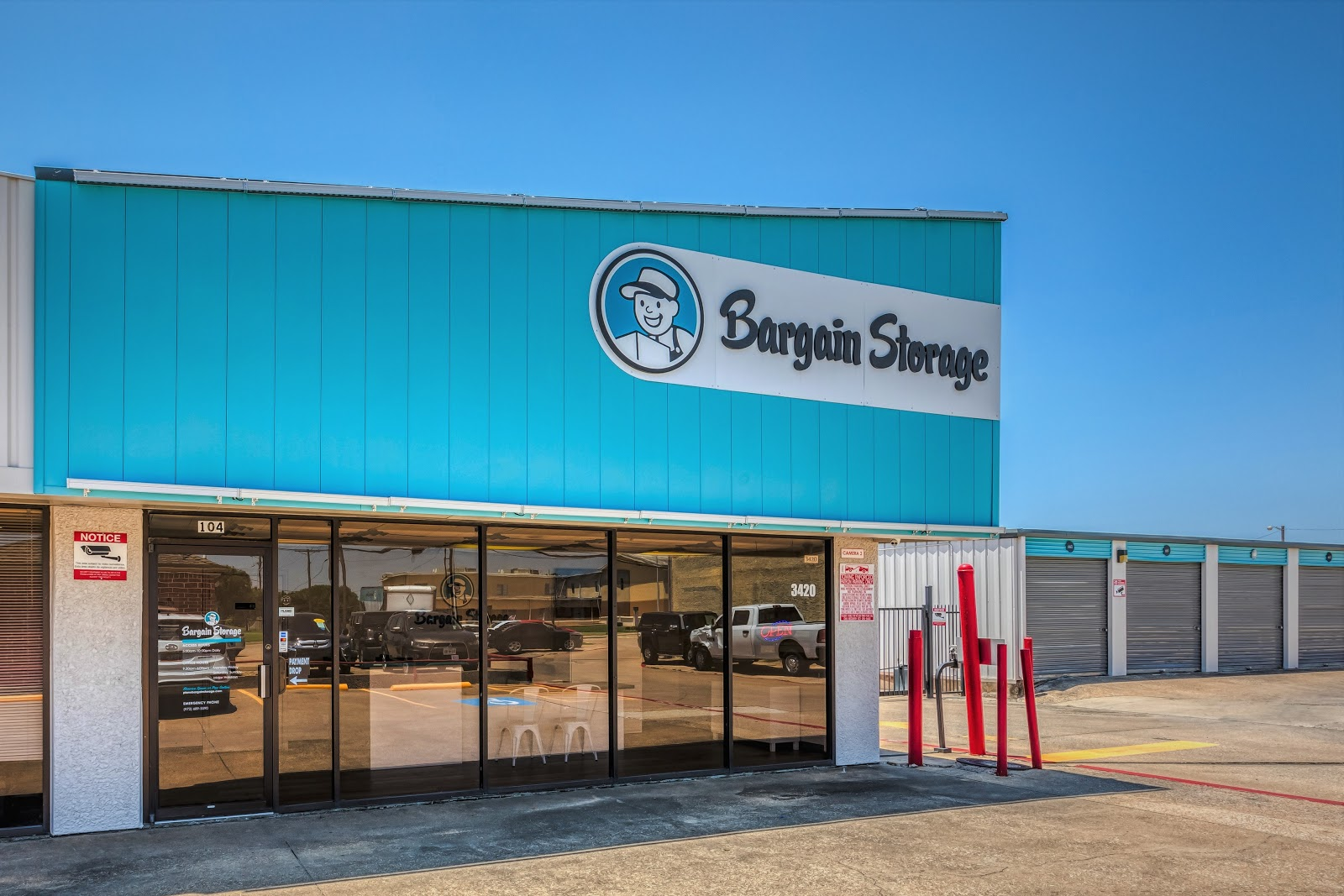 The front entrance got a modern update with the addition of our cheerful logo and signature teal color.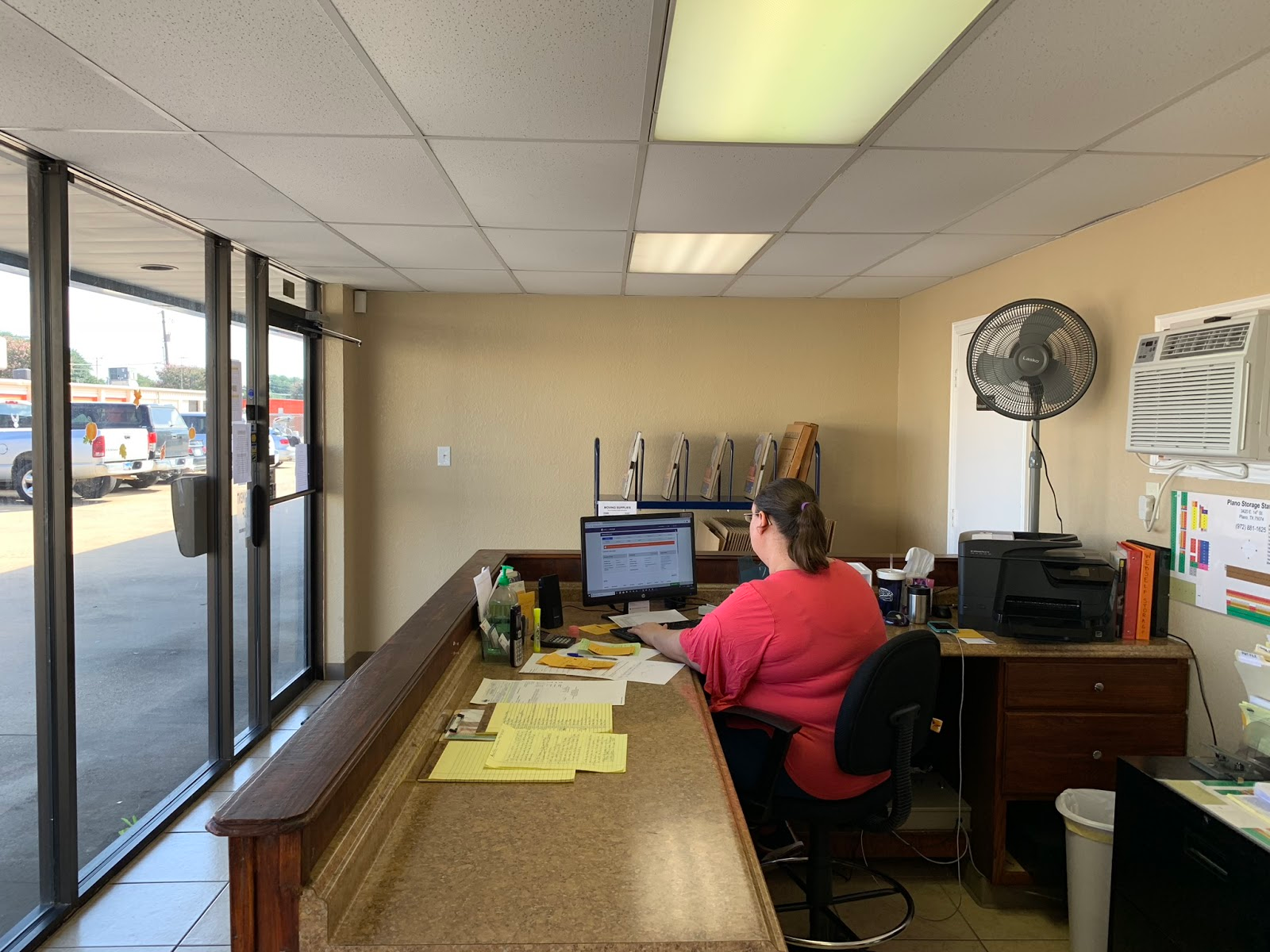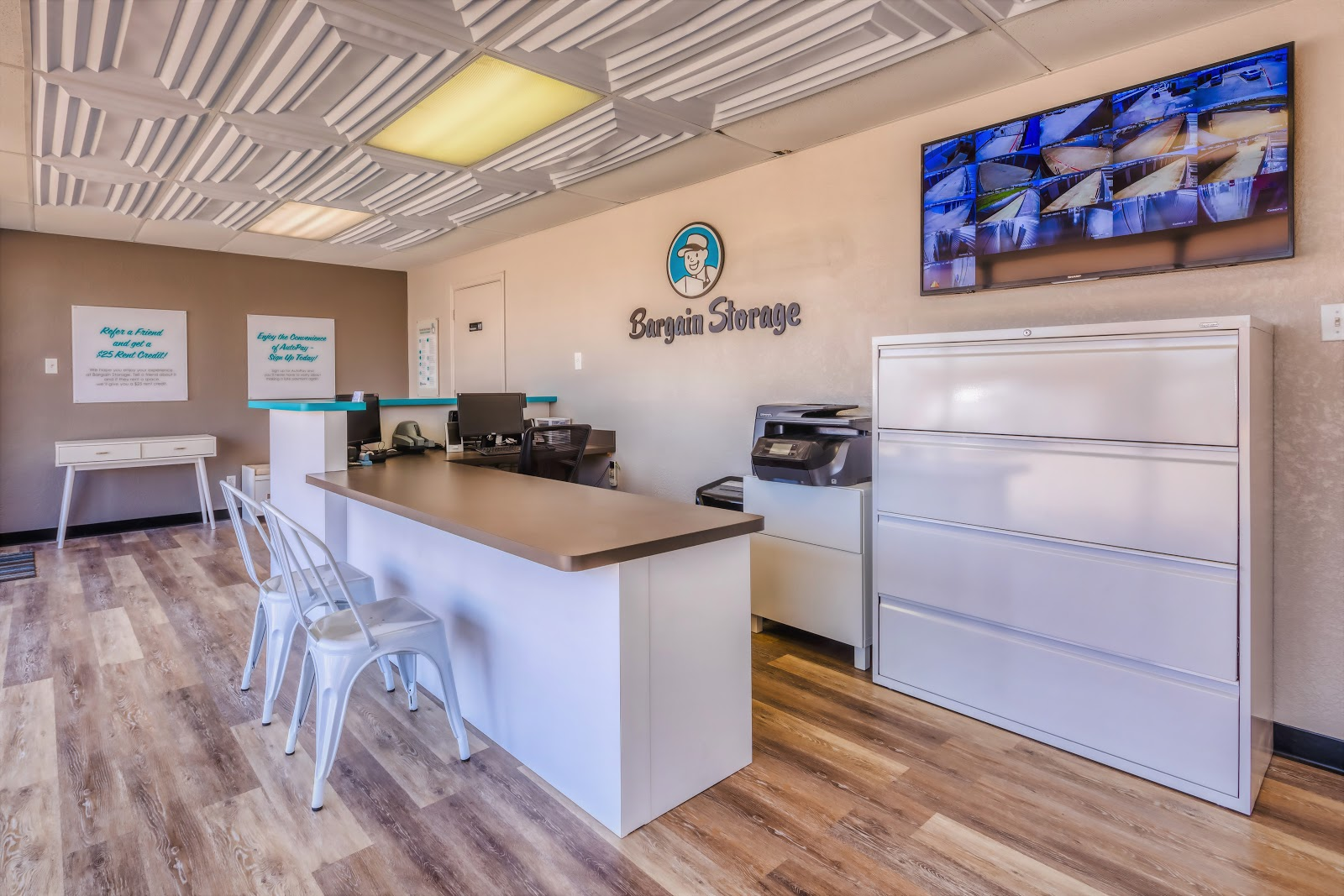 Our new reception room is a sleek oasis for customers and staff. When you stop in, don't forget to check out the surveillance dashboard that helps keep your belongings safe.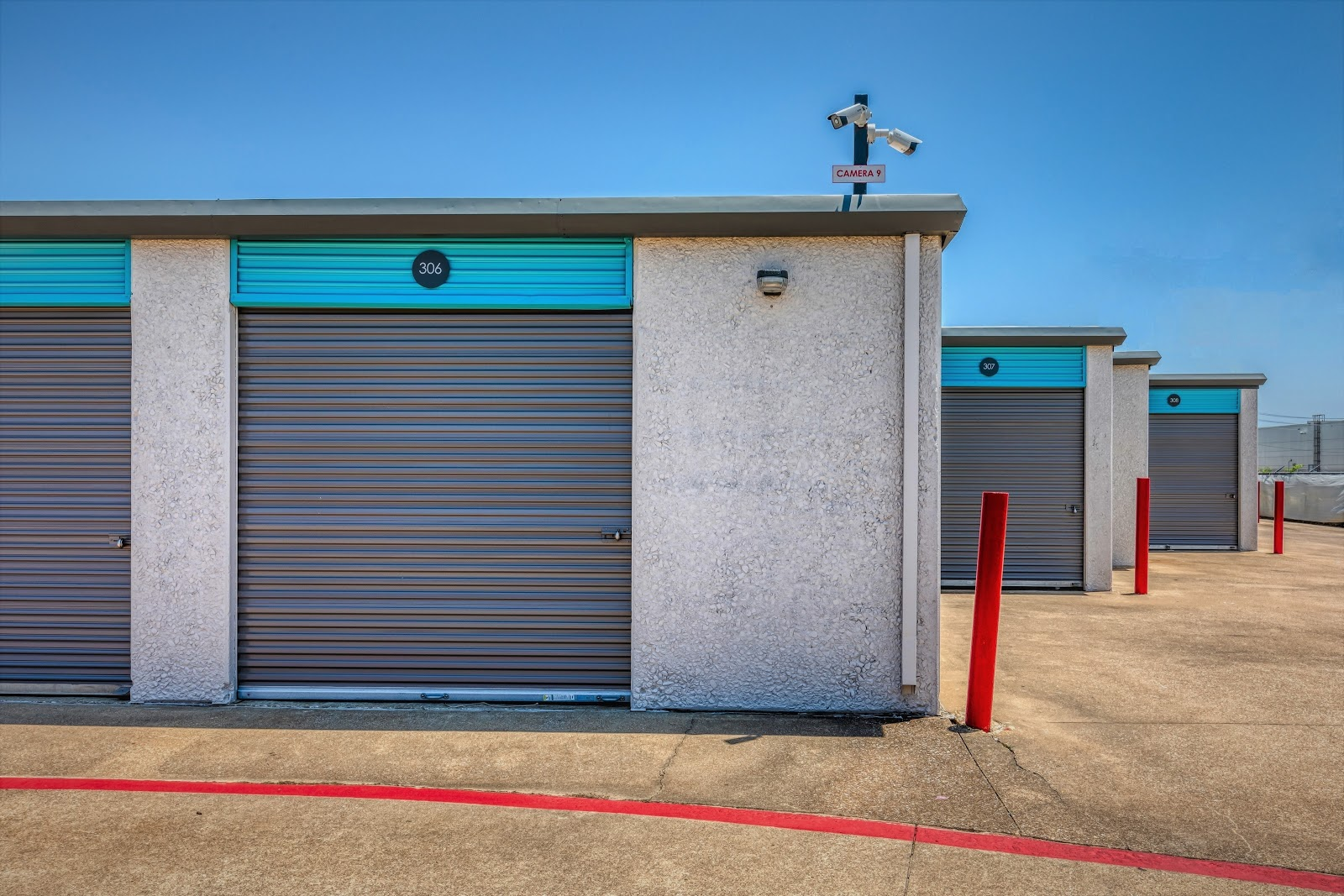 The renovated storage units have new doors, number markings, lighting fixtures, and security cameras.
Restaurants Near Plano Bargain Storage Units
After a long day of moving things in or out of a public storage unit, you're likely to have worked up an appetite. Rather than heading to the nearest fast food chain, why not enjoy a local favorite?
Don't to waste precious time reading online reviews to find hidden gems.
Here are a few recommendations from the Plano Bargain Storage team.
Sichuanese Cuisine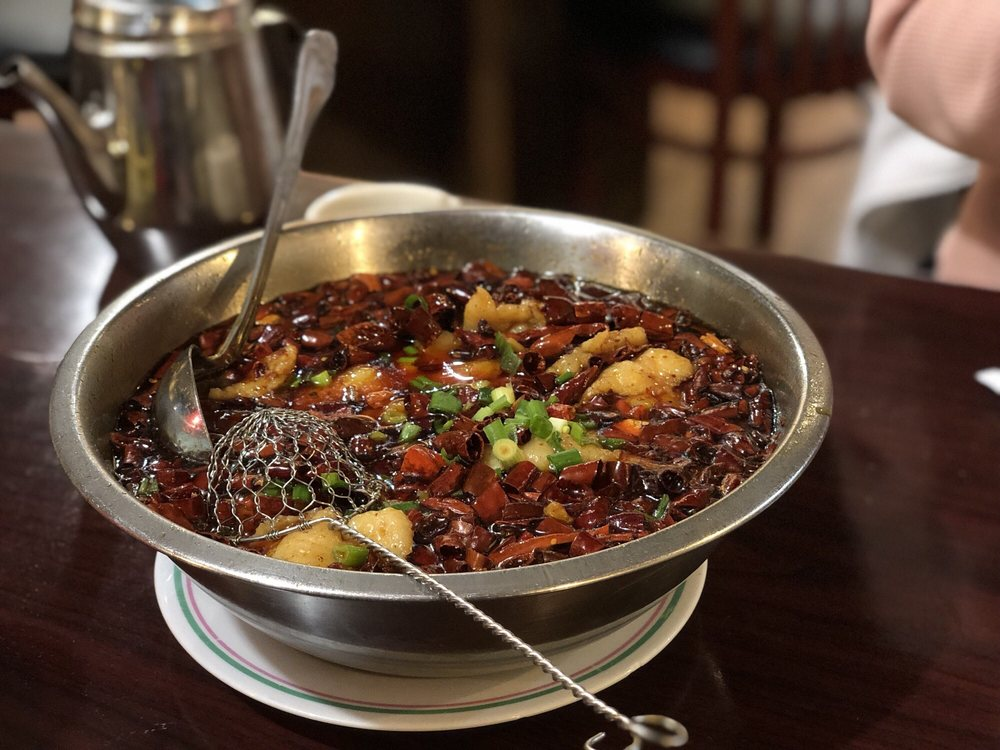 Yes, Sichuanese Cuisine serves Chinese-American favorites, like Orange Chicken and Wonton Soup. However, the restaurant is known for its authentic dishes that hail from China's Sichuan province.
Spice things up with the Sichuanese boiled fish, Ma Po Tofu, and Chong Qin Crispy Spicy Chicken. Sichuanese Cuisine also serves their food family style — the perfect way to feed your crew of hungry helpers.
Sichuanese Cuisine is located at 141 Spring Creek Parkway, which is just a 12-minute drive from Plano Bargain Storage.
El Norte Mexican Grill
El Norte is a local favorite that serves Tex Mex and Southwest cuisine. Its festive interior — and a refreshing margarita — will take your mind off your move, and transport you south of the border.
While El Norte has classic Mexican fare like fajitas and enchiladas, they also offer original creations, like the Queso El Head Honcho and Texas Brisket Tacos. If you're feeling really hungry, order the Pork Montana: a one-pound pork shank braised in a sweet and spicy sauce.
A tasty feast at El Norte Mexican Grill is only a 14-minute drive away from Plano Bargain Storage. The restaurant is located at 2205 West Parker Road.
Things to Do Near Plano Bargain Storage Units
Looking for things to do before or after you come to the Plano Bargain Storage facility? These local hotspots, as recommended by our Plano team, are worth a visit.
Take a Break in Haggard Park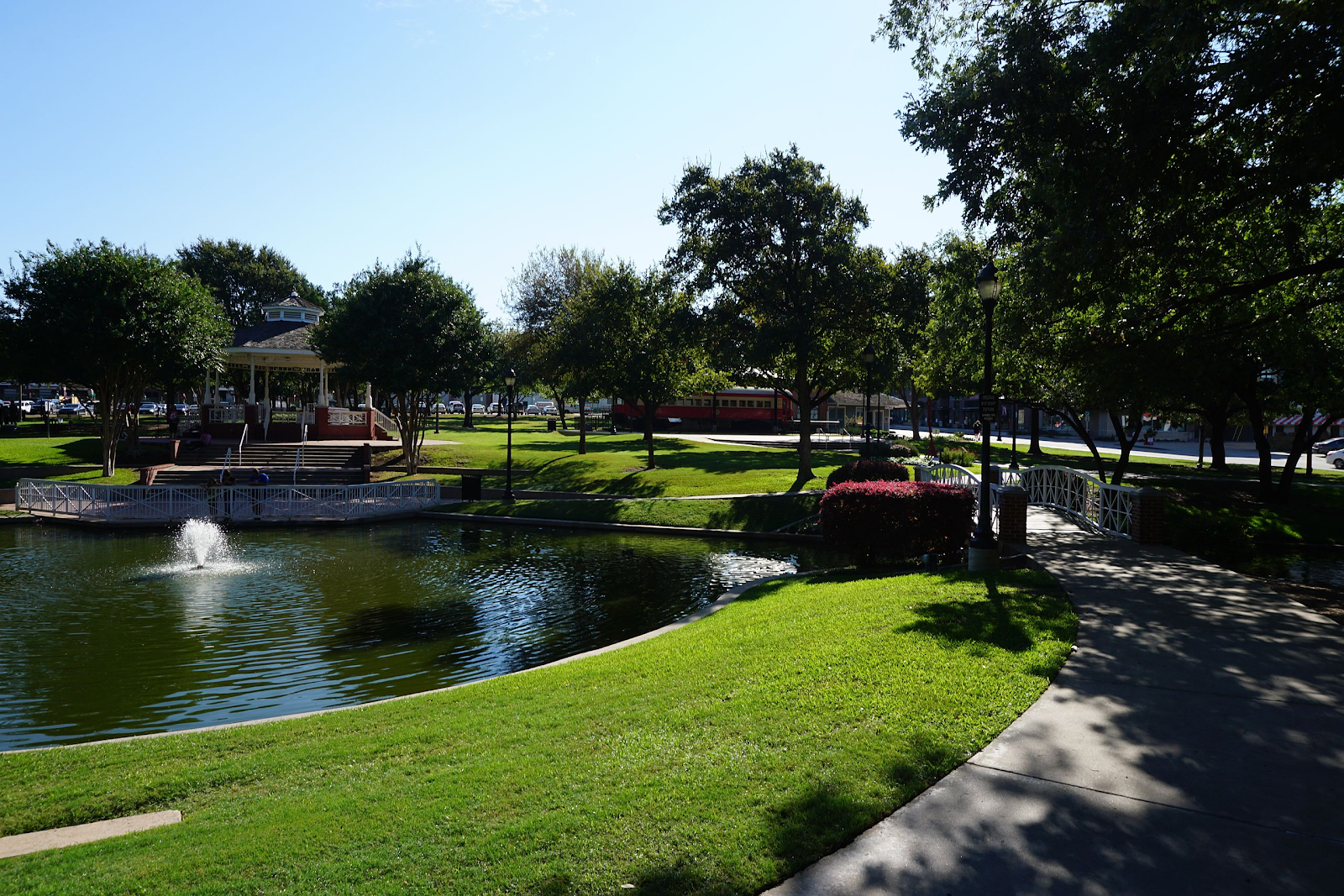 Beautiful Haggard Park is a serene place to take a break from packing and moving. The park features a playground, lake, and gazebo. It's also home to the Interurban Railway Museum.
Located at 901 E. 15th St., Haggard Park is a seven-minute drive west from our public storage facility in Plano.
Read a Book at Harrington Library
If you prefer a leisurely activity with air conditioning, visit Plano's Harrington Library. Take a break to check out a bestseller, use their wi-fi, or read a book to your child in the beautiful reading room.
You can find Harrington Library at 1501 18th St. It's a mere six-minute drive from our storage units.
Customer Service at Bargain Storage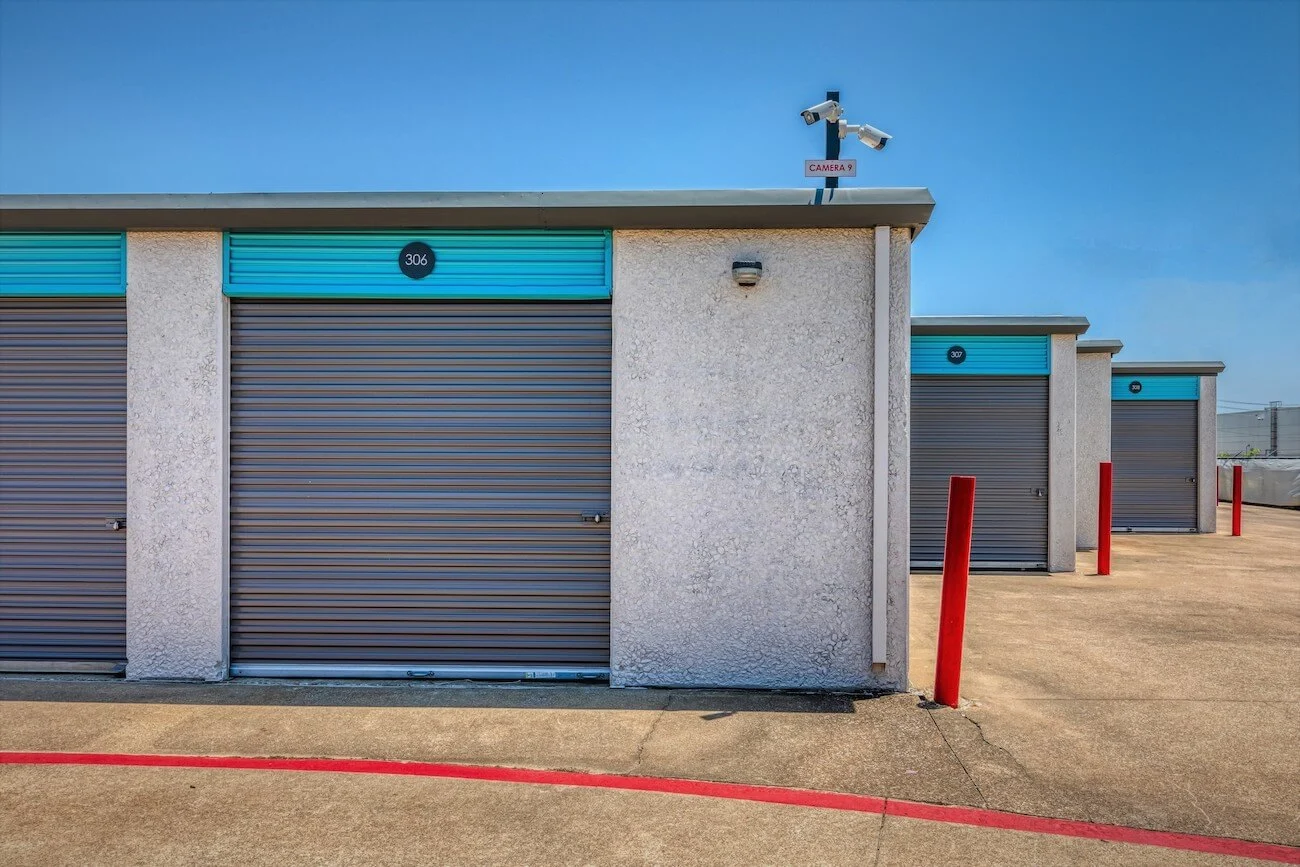 At Bargain Storage, our focus is on you. We are passionate about offering the best storage unit option to our customers. We know you can choose other storage spaces, and we appreciate the opportunity to show you what sets Bargain Storage apart.
But, you don't have to take our word for it. Here's what one happy customer had to say:
"I love this place. I have used them on and off for years. The staff is courteous, the spaces are priced fairly, and it's a very secure site. I called at 9:30 AM, visited and signed for the space by 11:00 AM. Easy, fast, and courteous. What else can you ask from a business?"
Final Thoughts: Public Storage Facility Spotlight: Plano Bargain Storage
Plano is a fantastic place to live, work, and play.
If you're moving to the area or planning a renovation and are tired of searching the internet for "storage units near me," a public storage facility like Plano Bargain Storage could be the end of your hunt. Our cube storage facility stands out for its low prices and customer-focused service.
Looking for a storage unit in Plano, Texas? Check out our availability at Bargain Storage Plano.