An RV is a very valuable investment that provides you with countless vacation possibilities. Every summer, the wide-open road awaits you. However, during the winter, you may need to store your RV. But what should you do to keep it in good condition? With these winterizing tips, you can prevent damage to your RV while it remains in storage over the winter. Whether you want to store it at a long-term storage facility or just outside your home, these preventative measures can greatly help in keeping your RV in perfect condition.
Alleviate The Moisture Inside Your Motorhome
RVs can quickly accumulate moisture inside, especially if damp items are left inside or if your RV is not well ventilated. To ensure that your camper is mold-free and stays fresh, you should wipe up any spills, keep the sinks empty, and remove any damp towels. Loose fabrics such as blankets, throws, and linens should be removed and vacuum sealed.
To avoid any excess moisture build-up, put a few canisters of moisture absorbers inside your RV. This can help in reducing any unpleasant odor or potential mold that could happen if your RV's interior is left untreated. You could also try putting other moisture absorbers in enclosed areas such as closets, under sinks or any other storage compartments.
Keep Your RV Exterior Clean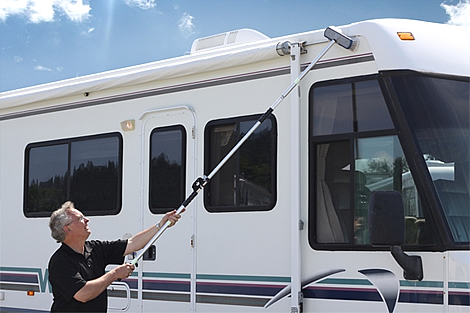 Your camper takes a lot of beating while traveling on the road. Hence, you always want to make sure that it is free from dust, dirt, and salt before storage. Traveling to the campgrounds or to the beach could cause grime and salt to develop underneath and around your RV, which could deteriorate the luster of the paint and corrode metals. That is why you should do a full exterior cleaning before storage. RV Cleaning Supplies can help in keeping everything in good condition while being in storage. Since an RV is quite large, you could hire a professional to accomplish this process quickly and effectively. After cleaning your exterior and Ventline Roof Vent Parts, don't forget to remove your coach batteries and store them inside with a UPS Battery Backup. Also, it's a good idea to cover the RV with a Camper Trailer Travel Cover and RV Vent Covers.
Eliminate All Perishables
Clean the unit completely, especially the food storage areas. There might be a lot of messes hidden inside your RV. If you love to cook or buy affordable meals on the go, then always ensure that you clean and empty your Fridge. Also, be sure to remove all the food inside your furniture or couches. Make sure you get every crumb possible to reduce the possibility of a rodent infestation over the winter.

Hidden smells such as spilled milk on cushions could aggravate over the winter. So, be sure to wash any fabrics that have food stains.
Don't Forget the Mechanics
The winterizing procedure of RVs is just the same as the other vehicles. Be sure to have a winterization checklist that includes replacement of your motorhome spark plugs. If you have a motorhome, make sure the chassis 12v DC Battery is fully charged and, if possible, connect it to a trickle charger as a Battery Backup Power Supply
Check the engine antifreeze, change the oil and filter and add fuel stabilizer to any gas tank. Most importantly, remove the coach batteries, 12v Power Pack, Backup Power Supply, Battery Supplies, and Ups Battery, especially if it will get cold. If you can't remove the coach batteries, connect a battery charger to them so that they stay charged and can't freeze. Any Portable 12v Batteries, Portable Power Supply, and UPS Power Supplies should be removed as well during the winterization process.
There are other steps that may be required, however it will vary depending on the model make and year of your RV. You could also get in touch with your vehicle's manufacturer if you want to obtain the most comprehensive winterizing procedure for your RV.
The Water System Should Be Drained
If there is still some water left inside your RV's plumbing system, then it can be harmful during the winter, especially if you store your camper where there is below freezing temperatures. Drain all the water in your plumbing system and be sure that the water heater, water pipes, freshwater tank and any waste tanks are empty. Otherwisee, they might freeze and expand over the winter, damaging you system and causing leaks.
Steps to Winterizing your RV Plumbing System
1. Drain the bulk of the water from the system using the low-point drains and opening the faucets.
2. Remove any water filter cartridges
3. Remove the drain plug from the water heater and fully drain the tank. Replace the plug when done.
4. Engage the water heater bypass (and install one if you don't have one.) This ensures you won't fill up the water heater tank with anti-freeze in the following steps.
5. If you have an air compressor, also force air through the system to blow out any remaining pockets of water from the system.
6. Then, use the RV's water pump to draw anti-freeze throughout the whole system. You may want to install an RV winterizing kit to make this easier.
If you don't feel comfortable doing this yourself, a local RV dealer will be able to do it for you.
Cover your Motorhome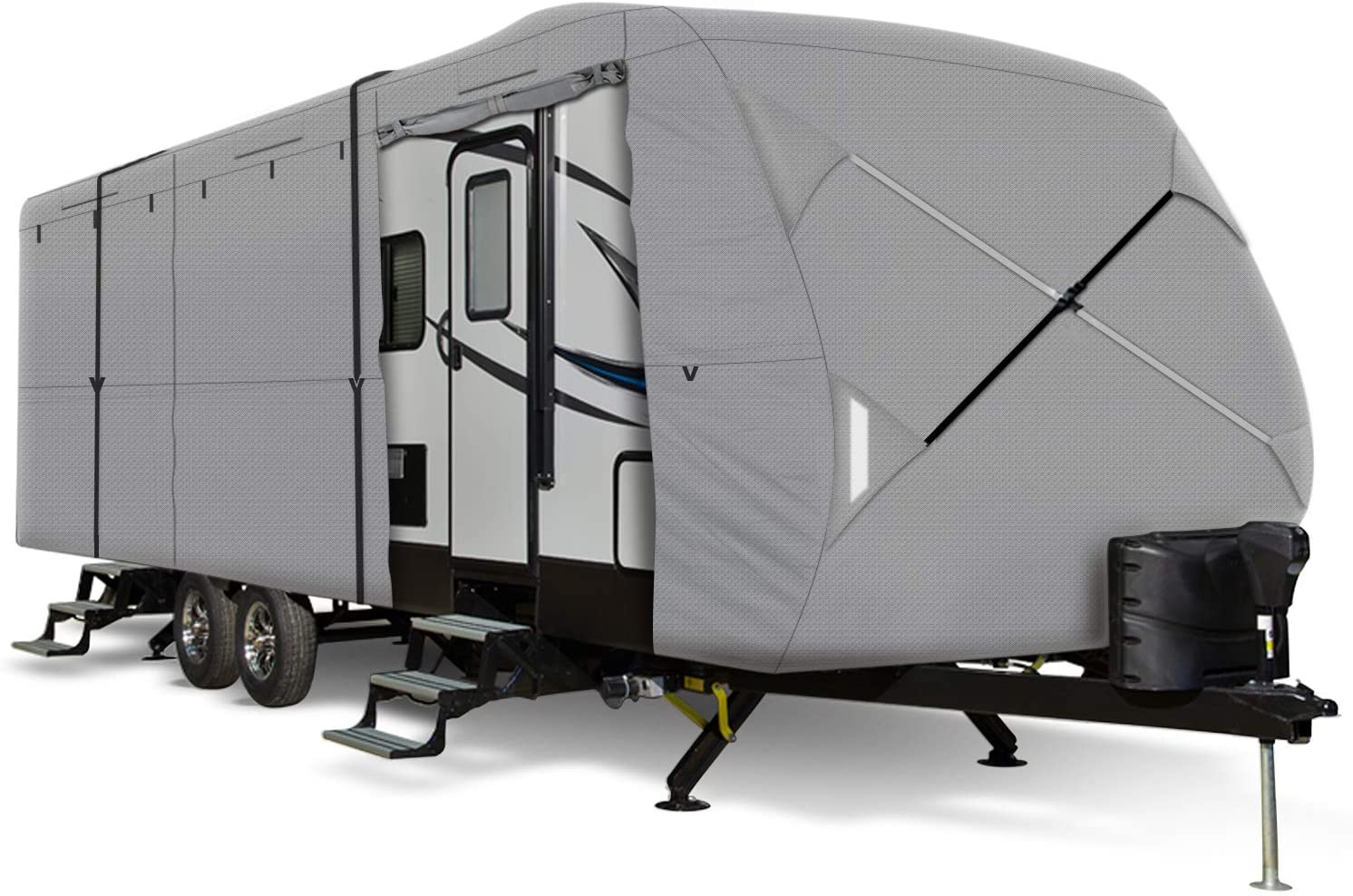 It is important that you should cover your RV with a Camper Trailer Cover or a Trailer Waterproof Cover during the winter to keep the exterior protected from the elements. RV Covers can also help in protecting the paint from any damage caused by outside air or moisture. There are specialized Camper Covers specifically designed for most sizes and types of RVs. That is why you should order Campervan Covers with the assistance of a dealer to ensure that you get the right fit of Adco Caravan Cover.

Covering your RV with Adco RV Covers of Classic Accessory covers will, in most cases, require two persons, so you need to get some help. Motorhome Covers, RV Tire Covers, and Caravan Vent Covers are a must for long term storage.
—--------------------------------------------------------------------------------------------------------------
About The Author -

Richard Gastmeier
Richard is the President at RV Part Shop. RV Part Shop is a leading retailer of RV parts and accessories, truck accessories, marine parts and outdoor and camping gear, featuring over 100,000 products. The company serves customers in both Canada and the USA from 23 different warehouses continent-wide.
—--------------------------------------------------------------------------------------------------------------