Living in Arizona offers residents easy access to an outdoorsy, active lifestyle — there are plenty of gorgeous vacation spots in the area and plenty of sunny days to enjoy these places. One great way for Arizonans to make the most of the state's natural wonders (and of their weekends and vacation days) is to own an RV! This way, you'll be ready for new escapades at a moment's notice without having to worry about accommodations. Here are all the reasons why owning an RV in Arizona is a good idea:
1. Plenty of RV campgrounds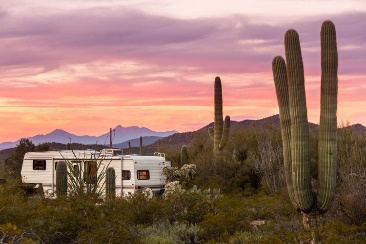 RVing is a lot easier and more comfortable when you have access to the right infrastructure — campgrounds with all the amenities. Boondocking might be fun for a couple of days, but ultimately, you need electricity and water hookups. Fortunately, Arizona has plenty of campgrounds for RV travelers, according to a recent report that looks at data from campgroundviews.com.
You'll find almost 50 campgrounds around Yuma, around 40 in both the Apache Junction and Mesa areas and a whopping 53 campgrounds located close to Quartzsite, Arizona (a.k.a. the rock capital of the world). If you're interested in visiting Phoenix and enjoying its amazing food, culture and entertainment scene, you'll find 10 campgrounds there too. All in all, campgrounds are widespread in Arizona, which allows you to plan your RV trips easily.
2. RV self storage is widely available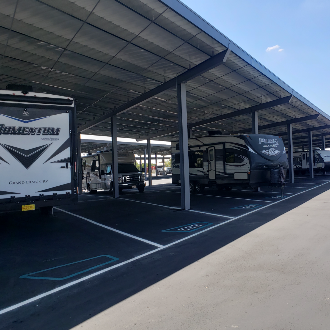 The availability of campgrounds is just half of the story when it comes to RVing. People also need a safe place to keep their RVs while not in use. Most people can't store such a large vehicle at home — parking it on the street is not allowed in most places and having that kind of space (and access) in your driveway or yard is very rare.
Fortunately, many storage facilities around Arizona have extra-large units or parking spaces that are big enough for storing RVs. Just to give some examples of how well-developed the self storage sector is in Arizona, you should know that there are over 100 self storage facilities in Phoenix alone and 65 self storage facilities around both Mesa and Tucson. This means that you'll be able to easily find a self storage unit large enough for your RV located close to your home in Arizona.
3. Amazing nature to enjoy
Regardless of where you live in Arizona, you don't have to drive for too long in order to find a national park or other types of natural or man-made attractions where you can spend your weekend or entire holiday. The Grand Canyon is the best-known national park in Arizona and truly one of the wonders of the world, but there are so many others to visit.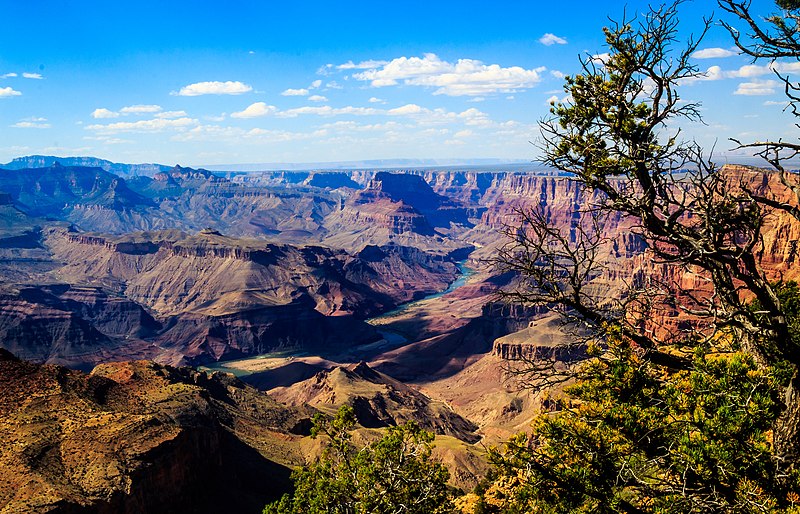 Monument Valley Navajo Tribal Park, Canyon de Chelly National Monument or Walnut Canyon National Monument offer not only unforgettable views, but you can also learn about the culture, history and heritage of Native Americans. Petrified Forest National Park is famous for its fantastic fossils, while Saguaro National Park, encompassing 91,000 acres of Sonoran Desert, will amaze you with its unique giant saguaro cacti.
The Glen Canyon National Recreational Area combines the stunning beauty of the desert landscape with blue waters, creating the perfect environment for water-based recreational activities. Or you could camp near any of Arizona's major cities and indulge in the many cultural, entertainment, dining-out and shopping experiences they have to offer.
4. Perfect weather for RVing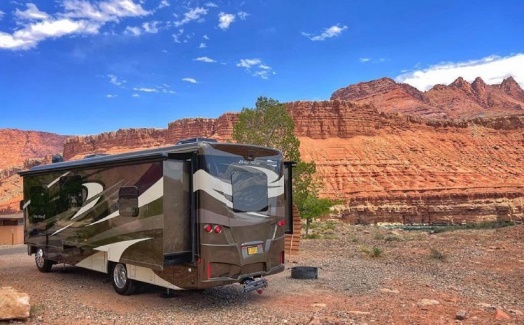 Another chapter where Arizona excels from an RVing perspective is the weather. RV camping is a lot more fun when it's sunny and dry outside — and in Arizona, it's pretty much like that year-round. In the Phoenix area, people enjoy about 300 clear and sunny days per year, while in southwest Arizona, around Yuma, you usually get 320 sunny days per year. And even if during the summer months, the heat occasionally keeps travelers at bay in Arizona, the spring, autumn and winter ensure mild temperatures perfect for RVing and outdoor activities. Just make sure you pack plenty of sunscreen.
5. Good Internet coverage for those who combine work & travel
The emergence of work-from-home policies created even more travel opportunities for RV fans. You can now combine work with travel, but for it to be feasible, you also need access to a reliable internet connection. Fortunately, many campgrounds in Arizona offer Wi-Fi, and the local average internet speed is more than enough to allow you to do your job.
About 60% of the campgrounds around Phoenix, for example, offer Wi-Fi, and the local average internet speed stands at a whopping 470 Mbps. In Tucson's case, three-quarters of the campgrounds offer occupants access to Wi-Fi, and the average internet speed in the area is over 480 Mbps. Other popular RV destinations in Arizona, like Apache Junction or Mesa, also provide excellent conditions for digital nomads.
Arizona has the right infrastructure, weather and attractions to make it a great place for owning and traveling in an RV — so give this lifestyle a try for your next vacation. You might find that it's the right fit for you and your family.