The pandemic has essentially changed the behavior and desires of the general population. Because most were forced to stay indoors as COVID wreaked havoc across the country, many felt extremely cooped up and were left yearning for adventure.

Without many ways to safely seek out that adventure, a lot of people have looked in the past 18 months or so at the idea of exploring outdoor lifestyles such as RVing. This is so much the case, in fact, that a recent report from CBS News noted that sales of midrange motorhomes were up 90% in June of last year.

Aside from allowing you to spend more time outdoors, living in an RV gives you the freedom to change locations whenever you want; it liberates you from financial responsibilities such as homeowner's insurance, mortgage, and energy bills; and most importantly, it helps you fulfill your desire to travel and see the world.

In this post, we'll look at some of the key steps that you should accomplish before living full-time in an RV.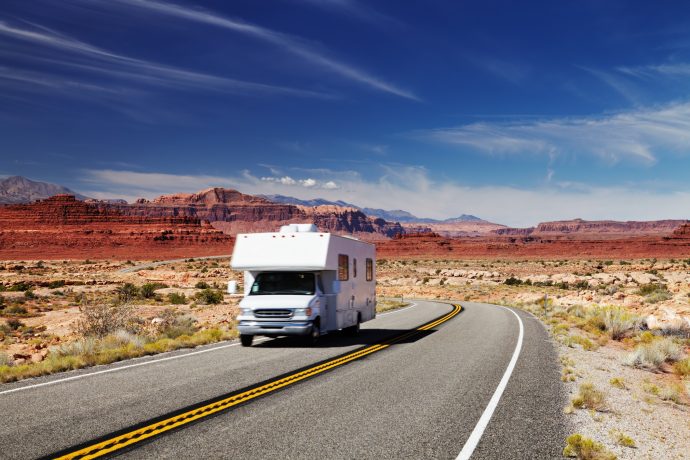 Understand the importance of a good budget

Despite allowing you to eliminate some burdensome financial responsibilities from your life, buying an RV and maintaining it can be extremely expensive as well. For this reason, you should first establish a foolproof budget that enables you to save up for an RV and will ultimately help you live freely on the road. However, AskMoney notes that balancing a budget can be difficult, especially if you're not a financially-savvy person by nature. This means the process will require a little more thought and effort than simply sitting down with a notebook and jotting down some basics.

Thankfully, you can now use apps such as Mint, You Need a Budget, and PocketGuard to lighten the burden. Aside from allowing you to create a comprehensive budget that's perfect for your RV life, these apps will also help you track your expenses and help you to oversee your overall financial wellbeing.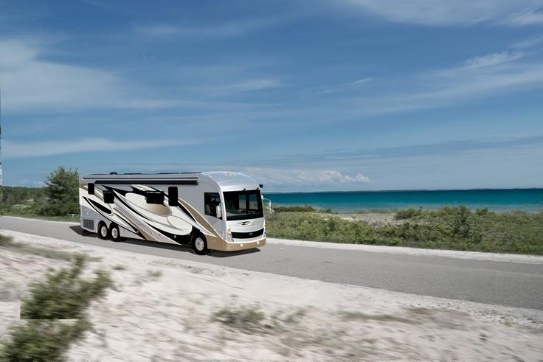 Choose the right RV for your lifestyle

Once you've grasped the importance of setting a budget on the road, you can set about choosing what type of RV you want for your travels. To better decide what kind of RV best fits your needs, be sure to write a list of your must-have features, such as a separate room, a kitchen island, or even dedicated office space. Do preliminary research by looking at the offerings of popular RV manufacturers such as Nexus, Coachman, and Monaco.


Consider taking out an RV for a test drive

After figuring out what kind of RV you want, you should test the waters by renting it first. This way, you can confirm if the type and size of the RV make for a good choice for you and your needs.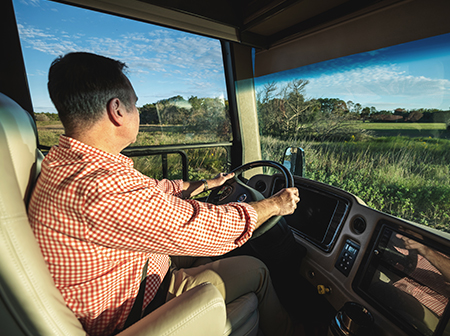 CN Traveler points out that there are a ton of RV rental companies that you can choose from. However, first-time renters should highly consider Cruise America and RVShare. For starters, Cruise America is comparable to a chain hotel where standardized experience and various offerings are guaranteed. Conversely, you can think of RVshare as the Airbnb of motorhome rentals; the experiences and features can wildly vary since every RV is individually owned.


Decide if you want to buy a new or used RV

Finally, you should make the decision of whether to purchase a new or used RV. While new RVs are the ideal options for most folks, not everyone can easily afford a brand new RV. If you can't finance a new one, it may be best to look for a used RV that's still in excellent condition.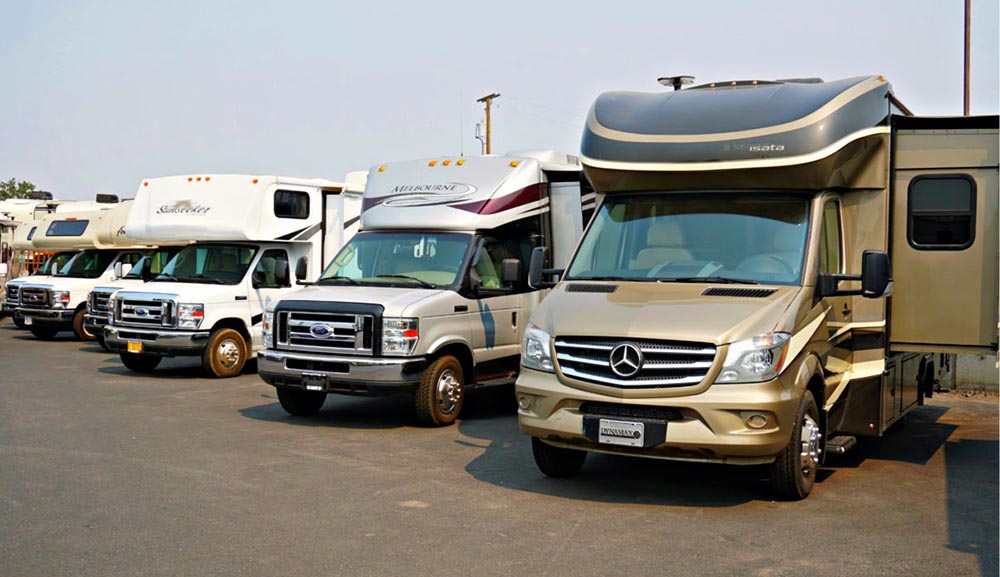 In our post 'How Old is Too Old for a Used RV?' we discuss that there are a lot of considerations to go over before settling on a used RV. These include mileage, maintenance records, and storage method, to name a few. A uses RV can still be a fine option, but do be sure to do your due diligence to find the best bang for your buck.

Taking the steps we've listed above will help you ease into the full-time RV life, and help ensure that you have a fulfilling and fun journey for as long as you remain out on the road.
Article written by Roana James
Exclusively for CAREFREE COVERED RV STORAGE,
a division of Bargain Storage