Kids, pets, harsh weather, and other elements are the regular villains of outdoor living spaces. The little ones dump dangerous mess everywhere, dogs destroy anything they can chew on, and the strong winds leave unidentified remains of what were once valuable backyard items.
Fortunately, there's one known solution to prevent reducing your backyard, patio, lawn, or teeny balcony into shambles—excellent storage ideas. Additionally, bigger DIY storage projects could add curb appeal and boost the value of your property.
We listed a few outdoor space storage ideas to conceal your unappealing possessions and solve a ton of backyard roadblocks you might have been pondering on for a few months already.
Vertical Storage
For limited spaces, the golden rule of thumb is not to introduce any solutions that would eat up the remaining room to breathe. Thus, having an extra-long wooden box to keep your garden tools is nowhere near the right answer. Also, these flat storages are within reach of children, so it's indeed a terrible decision for your household.
A hanging organizer is a good hold for your gardening gloves, shears, seeds, and other stuff. A DIY wooden pallet can house pool toys like rafts, squirt guns, pool noodles, and even cleaning equipment like the pool scrubber!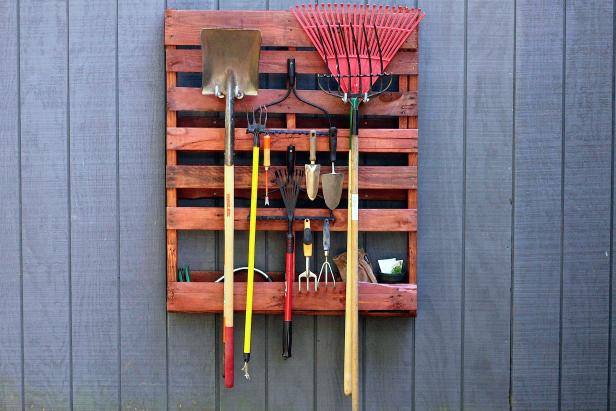 Tool Shed
Turn the old boxes into a tool shed. There's no other way to store them conveniently but in a room that would prevent all sorts of accidents. If you have a wider lawn or a pool, build a bigger shed to accommodate pool supplies like the solar blanket, mesh skimmer, and other tools.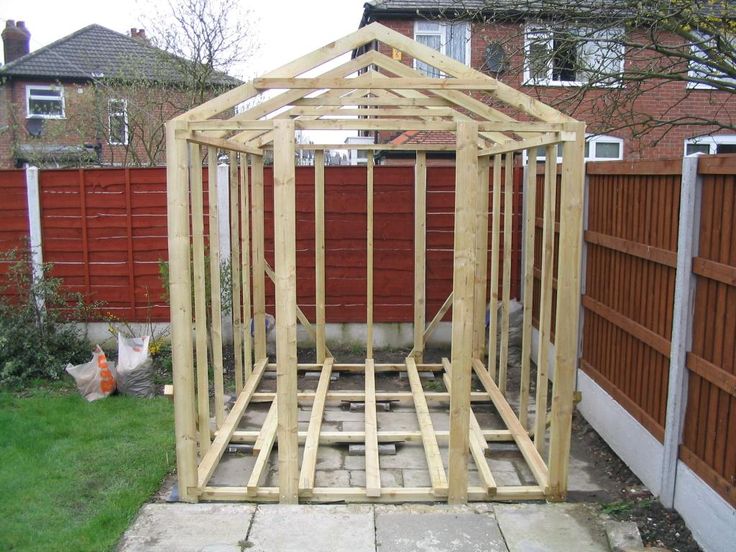 However, while the shed encourages lawn free of scattered garden equipment, it may only be a facade that hides a more chaotic realm. Tool sheds often have no smart interior design. Homeowners who don't care much would pile them up in a disorganized way. Before laziness kicks in, go to IKEA and purchase plenty of hooks, rails, and holders to keep everything in order.
Mobile And Multipurpose Carts
Moving storage solutions would be the most appreciated equipment in a bigger property. Imagine having to bring firewood supplies back and forth until you find a good spot for them. Save the heavy lifting for the gym and save as many preparation hours as possible on family days by having a moving cart around.
These carts may also serve as storage of things you might need while on the move, such as cleaning rugs, bug sprays, a shovel, or a rake. Install hooks and add multiple levels to accommodate other useful tools.
Deck Storage
Households with wooden decks can find enough spots to create a firewood cubby or a tool shelter. They serve as creative storage options due to the space-savvy approach.
However, they look better with above-ground pool decks, which are more flexible than in-ground counterparts. Decks may serve as an extension of a lounge, while the space underneath can accommodate tools, pool toys, firewood, or any clutter. Homeowners only need to think outside the box to maximize their potential storage capacity and efficiency.
Self-Storage Options
When all else fails and you still need a little extra space for all your outdoor items, consider a self-storage unit at our facility Wylie Bargain Storage. At Bargain Storage, our facilities offer you clean and affordable storage solutions, including drive-up units for quick and easy access and, as we've discussed here, even climate-controlled options. We've got something for everyone!
Need help selecting the right size unit? Check out this helpful blog and size guide. Our FAQ and storage tips also might come in handy. And, if you're looking for long-range storage options but want more clarity on the best solutions, feel free to contact us!
Better yet, drop by so that we can give you a tour, show off our variety, and get you set up in a storage solution customized to your needs — including whether a climate-controlled or standard storage unit is right for you.