Are you looking for an exciting and unique way to explore Italy? Then RV-ing is the perfect choice! With its breathtaking views, delicious food, and rich history, this beautiful country offers something special at every turn.
Whether you're a camping enthusiast or just want to try something new, with an RV, you'll be able to explore all that Italy has to offer at your own pace and in the comfort of your home away from home.
This guide will provide all the information you need to make the most of your journey.
RVs in Italy
The RVs available in Italy are generally similar to those in the USA, with features such as sleeping areas, kitchens, and private restrooms.
There may be differences in the size and layout of the vehicles, as well as the level of amenities provided, so it's important to choose the right RV for your needs.
For example, smaller campervans may be more suitable for couples or solo travelers, while larger motorhomes are better suited for families or groups of friends.
If you're traveling with a large group, you may want to consider a bus conversion or a luxury RV with multiple sleeping areas and living spaces.
When it comes to the level of amenities provided, it's important to consider your needs and preferences. Some RVs in Italy may come equipped with modern amenities like air conditioning, hot water, and a TV, while others may have more basic features. You may also want to consider the type of cooking equipment provided, as well as the size of the refrigerator and the storage space available.
It's also a good idea to ask about the type of fuel used by the RV and the estimated fuel consumption, as this can impact the overall cost of your trip.
You may want to ask about the availability of backup generators and solar panels, which can provide additional power for your RV and increase your level of comfort and convenience.
Renting an RV in Italy
There are several rental companies that offer a range of vehicles, from small campervans to larger motorhomes. Some popular options include McRent, Campervan Italia, and RentEasy. Prices for an RV rental in Italy vary depending on the type of vehicle and the rental company, but on average, you can expect to spend between €50 to €150 per day for a small campervan and up to €300 per day for a larger motorhome.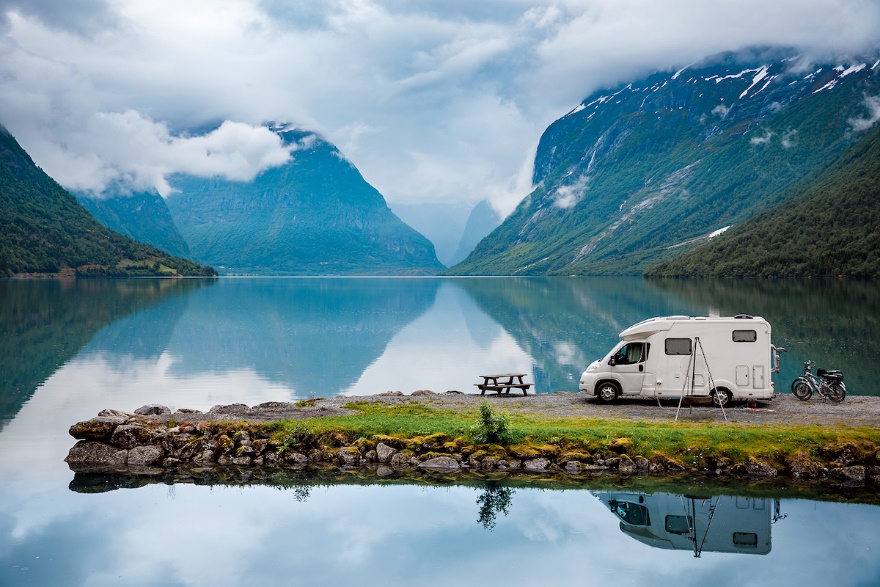 When it comes to policies, most rental companies require a minimum rental period of 7 to 14 days, and there may be age restrictions and additional fees for drivers under the age of 25.
It's important to carefully review the rental agreement before making a reservation to ensure you understand all the terms and conditions.
It's a good idea to ask about any additional fees or taxes, such as for insurance or extra equipment. Some rental companies may also have restrictions on where you can travel with the RV, such as specific roads or areas that are off-limits.
It's also important to consider the driving conditions in Italy when renting an RV. The roads in Italy can be narrow and winding, especially in the countryside, and there are often steep inclines and declines. Parking can be limited in the cities, and it may be difficult to find a suitable place to park your RV.
To prepare for these challenges, it's a good idea to familiarize yourself with the local driving laws and regulations before setting out on your trip. This will help ensure that your RV experience in Italy is safe and enjoyable.
RV Campgrounds
When choosing an RV campground in Italy, it's important to consider your specific needs and preferences.
Camping Villaggio Baia Verde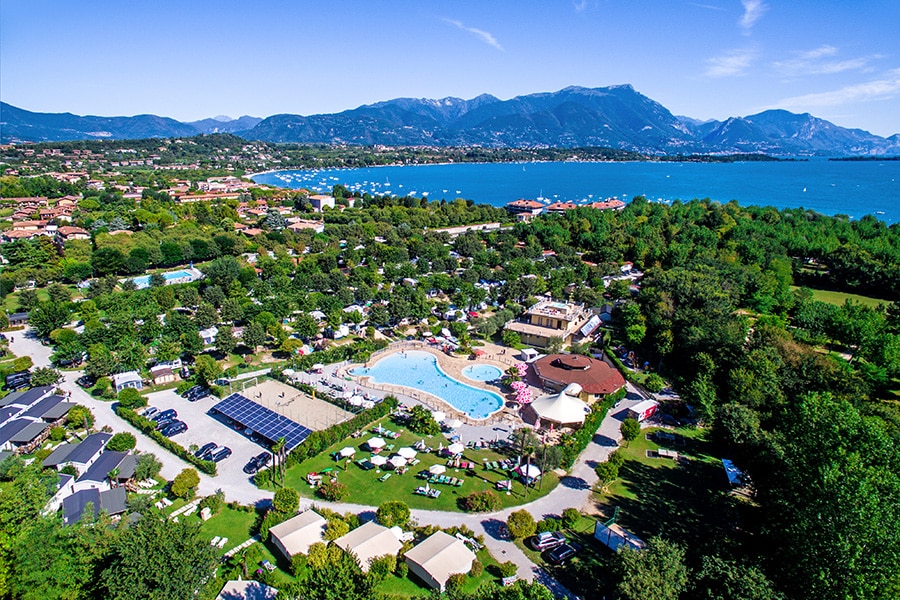 Located near the stunning beaches of the Adriatic coast, this campground offers a range of accommodations, including pitches for tents and RVs, as well as rental units.
Camping Village Capalbio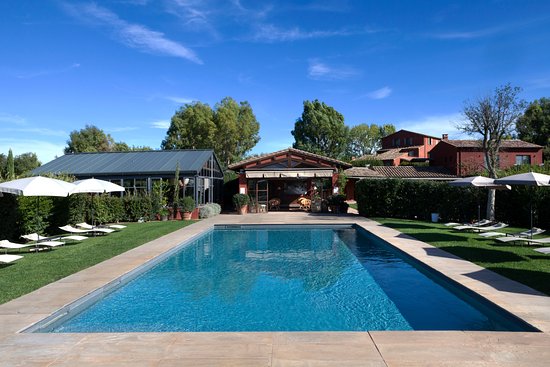 Situated in the heart of Tuscany, this campground is surrounded by rolling hills and vineyards, making it the perfect place for nature lovers.
Camping Village Roma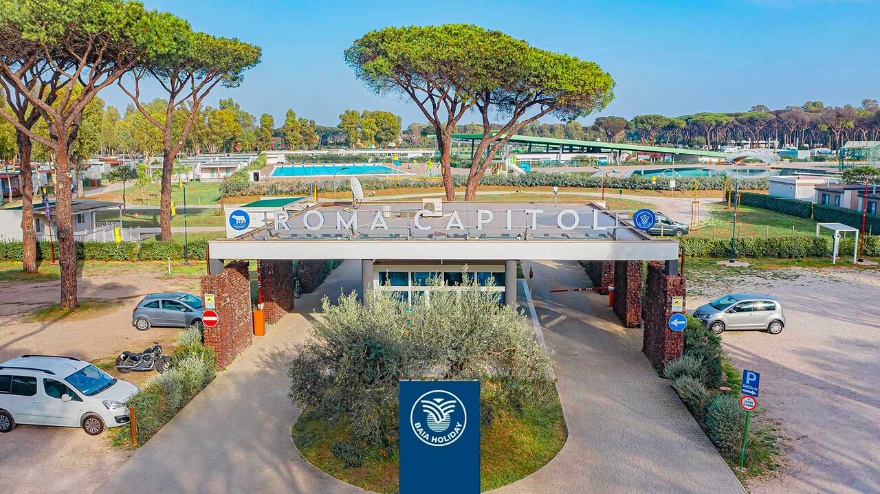 Located just a few kilometers from the heart of Rome, this campground offers a range of accommodations, including pitches for tents and RVs, as well as rental units.
It's also important to keep in mind the type of facilities offered at each campground. Some offer basic facilities like electricity and water, while others offer more luxurious amenities like swimming pools and restaurants.
Before making a reservation, be sure to review the amenities offered at each campground to ensure it meets your needs.
In addition to RV campgrounds, there are several free camping options in Italy. These sites are often located in remote areas and offer limited facilities, but they are a great option for those who want to experience a more rustic camping experience.
However, it's important to note that free camping is not allowed in all areas, so be sure to research the laws and regulations in the areas you plan to visit before setting up camp.
Places to Visit
Italy is a popular destination for RVers due to its stunning landscapes, diverse culture, and delicious cuisine. From the rolling hills of Tuscany to the ruins of Rome, there are countless places to explore in Italy.
While these destinations are just a few of the many cultural and historic gems Italy has to offer, they are definitely worth a visit.
Rome
When traveling to Rome, be sure to spend time exploring the ancient ruins of the Roman Empire, including the Colosseum, one of the largest amphitheaters in the world, and the Pantheon, a well-preserved temple built in the 2nd century.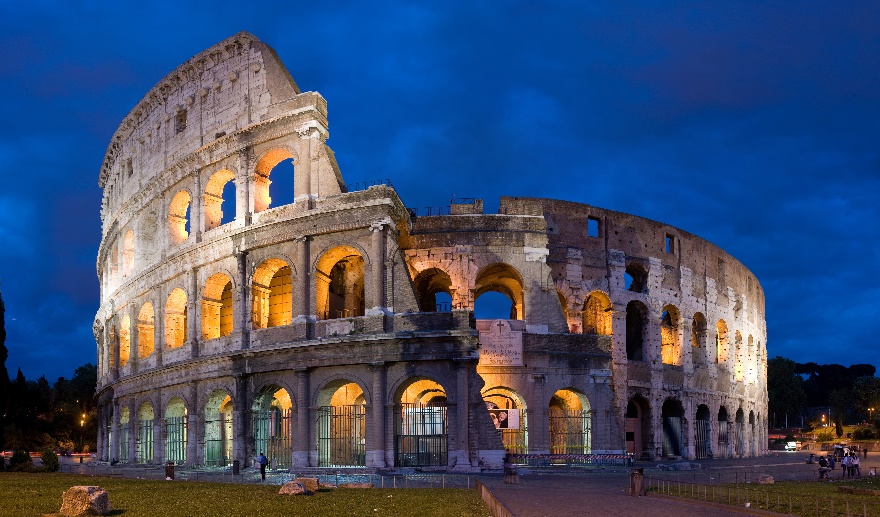 Don't miss the Vatican, which is home to the Sistine Chapel and many other masterpieces of art and architecture.
Florence
In Florence, take a stroll through the city's winding streets to admire the art and architecture of the Renaissance. Be sure to visit the Uffizi Gallery, one of the world's oldest art museums, and the Ponte Vecchio, a medieval bridge that is now lined with jewelry shops.
Another benefit of visiting this city is that it's near many amazing places, so you can easily utilize the mobility of your RV, and make quick day trips to vibrant Cinque Terre, Volterra or Arezzo.
Venice
Venice is a city like no other, with its network of canals and beautiful architecture. Take a romantic gondola ride through the city's waterways and admire the stunning palaces and churches, including the Doge's Palace and St. Mark's Basilica.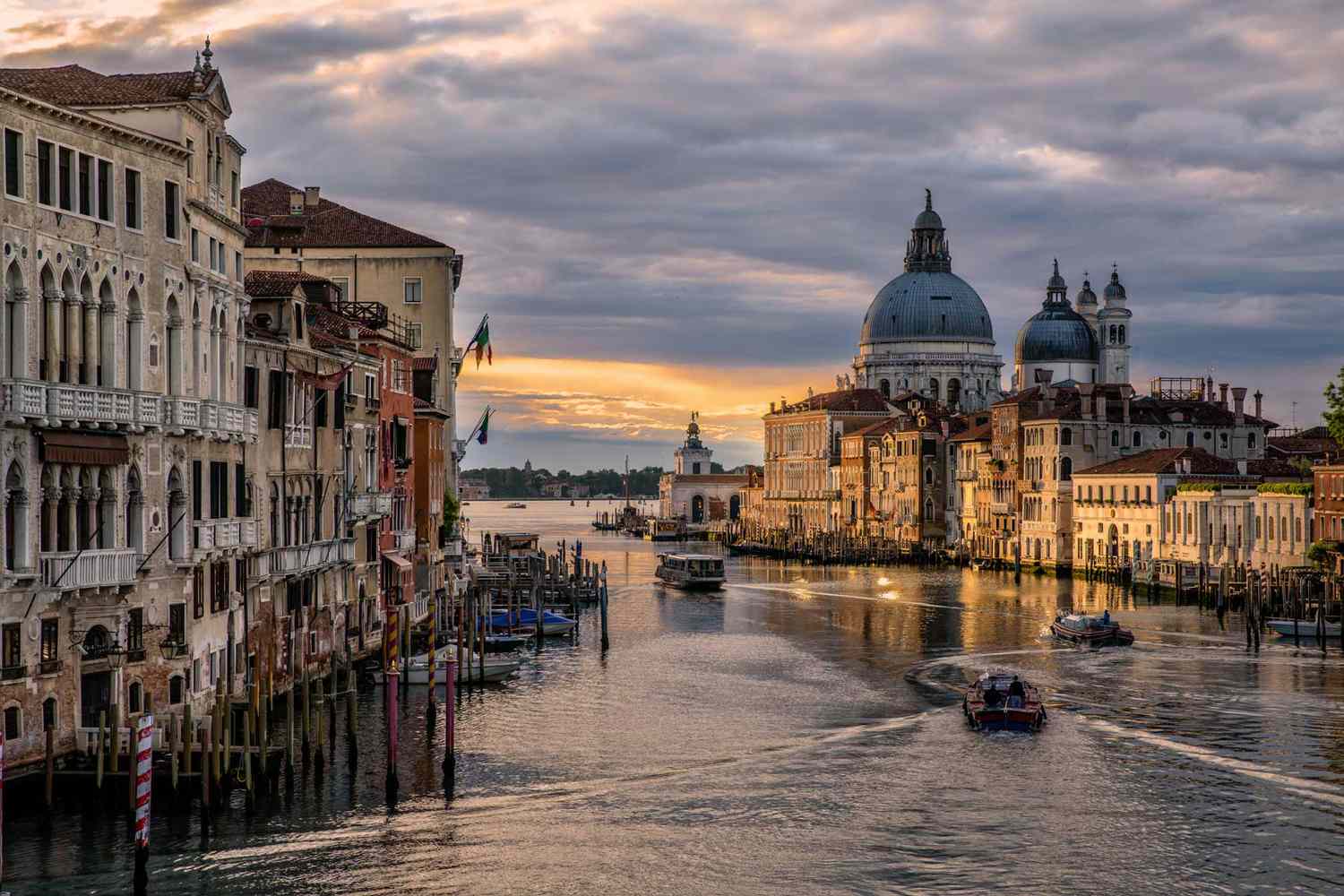 Tuscany
One of must-visit destinations for RVers is the rolling hills of Tuscany.
Stop in Siena to wander through its cobbled streets or take a drive across the countryside to explore quaint Tuscan villages. Visit vineyards to sample delicious wine and relish in the region's natural beauty.
Amalfi Coast
For an unforgettable experience, take your RV to the Amalfi Coast and explore its picturesque villages and stunning beaches. The area offers some of the best coastal views in all of Italy.
Make sure to stop in Sorrento or Positano, with their vibrant culture, amazing restaurants and shopping.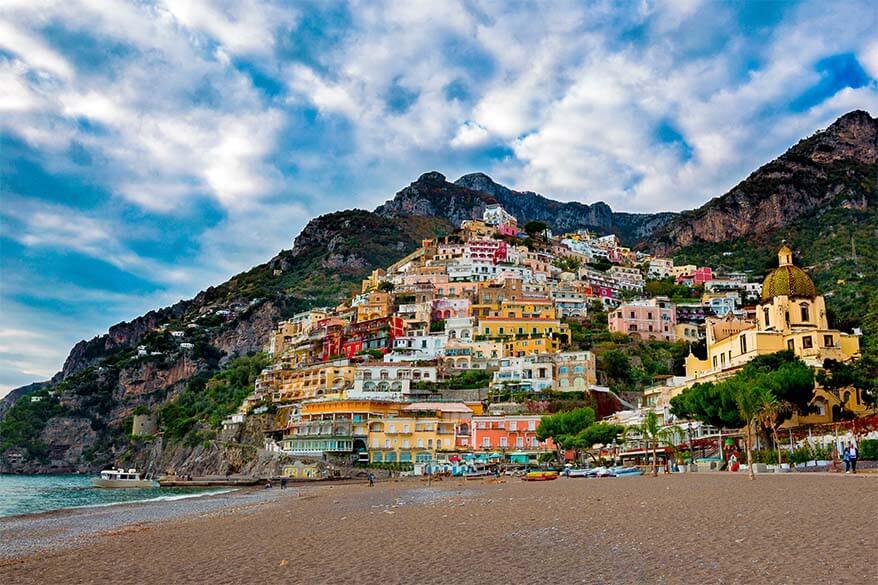 Italy is a treasure trove of cultural and historic destinations, and traveling by RV allows you to see and experience as much of this beautiful country as possible. Whether you're a history buff, art lover, or just looking for a relaxing getaway, Italy has something to offer everyone.
Why RV?
Let's compare RV-ing in Italy to other travel options like Airbnb, hotels, and train trips.
One of the biggest benefits of RV-ing in Italy is the flexibility it offers. With your own vehicle, you can travel at your own pace, stop wherever you like, and enjoy the beautiful landscapes at your leisure.
This is in contrast to train trips, which are more structured and often involve a lot of time spent on public transportation.
Another benefit of RV-ing in Italy is the cost savings. While an RV rental may seem expensive at first, it can actually be more cost-effective than staying in hotels or Airbnb properties, especially if you're traveling with a large group.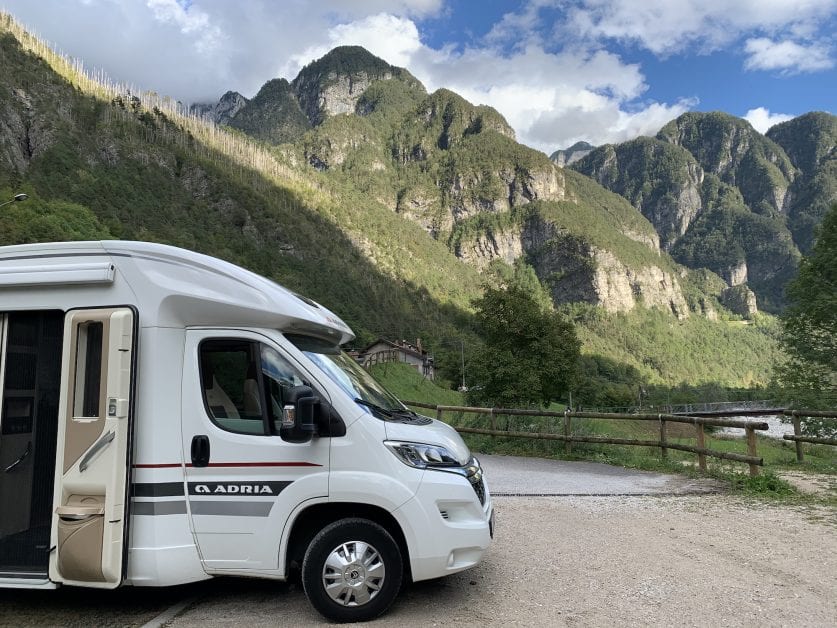 RV rentals often include many of the amenities you'd have to pay for separately in a hotel or Airbnb, such as a kitchen, bathroom, and sleeping quarters. This can add up quickly, especially in a country like Italy where the cost of living is high.
RV-ing in Italy offers a unique travel experience. With an RV, you can explore the countryside and small towns that you might miss on a traditional vacation. This gives you a chance to immerse yourself in the local culture and experience Italy like a local.
While train trips can be a great way to see the country, they don't offer the same level of flexibility as an RV. Trains run on a set schedule and you're often limited to the cities and towns that the train stops in. Train travel can be expensive, especially if you're traveling in a group.
In comparison, RV-ing in Italy offers a level of freedom and flexibility that other travel options simply can't match. With an RV, you have the ability to create your own itinerary and explore the country in a way that's tailored to your interests and preferences.
RV-ing Rules and Regulations in Italy
When it comes to RV-ing in Italy, there are certain rules and regulations that you need to be aware of to ensure a safe and enjoyable trip.
It's important to note that overnight parking in public places is generally not permitted in Italy, with exceptions for designated RV campgrounds and parking areas. When driving your RV, you'll need to comply with Italian traffic laws and be aware of local speed limits, which can vary depending on the type of road you're driving on.
It's also important to be mindful of environmental considerations, such as proper disposal of waste and the use of gray water tanks. In some areas, dumping waste or gray water in public places may result in fines, so it's important to find designated dumping stations or to properly store waste until you can dispose of it in a responsible manner.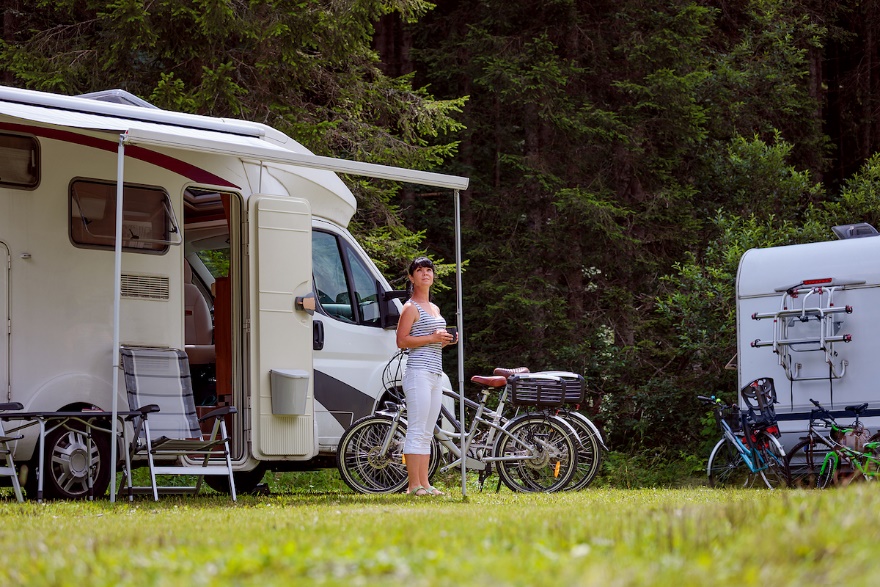 In terms of insurance, it's important to have comprehensive coverage for your RV, including liability and collision coverage. You may also want to consider purchasing additional insurance coverage for things like theft, personal accidents, and travel interruption.
It is also important to note that some cities and regions in Italy have restrictions on the use of large vehicles, including RVs, during certain times of day or in certain areas.
Before arriving in a new location, it is a good idea to research any local restrictions and to familiarize yourself with the city's roadways and parking options.
When parking your RV overnight, it is advisable to park in a well-lit area and to take appropriate safety precautions.
It's also a good idea to have a basic understanding of Italian road signs and traffic laws, as they may differ from those in your home country. For example, in Italy, it is common to find roundabouts instead of traffic lights at intersections, so it is important to know how to navigate these effectively.
Safety Advice When Touring Italy's Roadways in an RV
Traveling through Italy in an RV is a great way to explore the country and its many attractions. However, it is important to keep safety top of mind while on the road.
Here are some tips to help you stay safe and enjoy your Italian RV adventure:
Familiarize Yourself with Local Laws
Before beginning your journey, it is important to familiarize yourself with the specific laws and regulations for RV drivers in Italy.
This includes understanding the speed limits, what documents you need to have on board, and any other legal requirements that may be applicable in different regions of the country.
Be Aware Of Road Conditions
Italian roads can vary greatly from one region to the next.
Before heading out, check the local weather and road conditions, as this can help you to better plan your route and avoid any areas with hazardous driving conditions.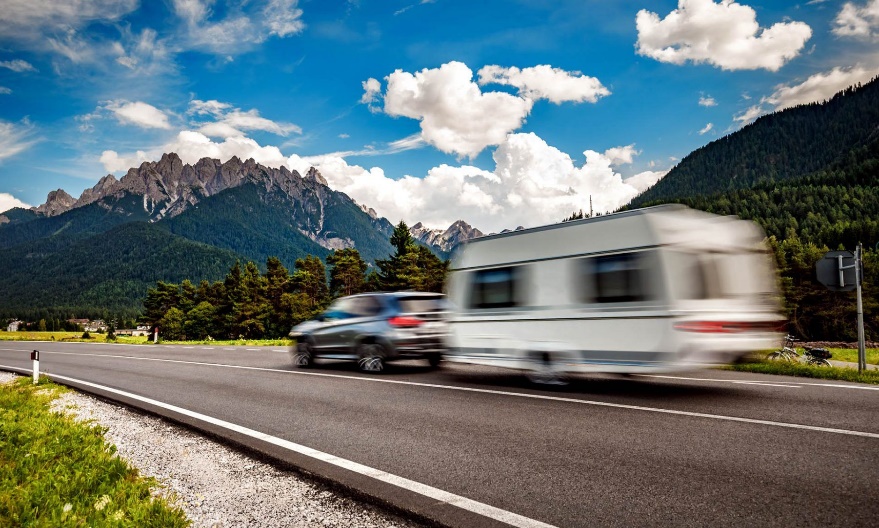 Secure Your Vehicle
Make sure to secure all windows and doors on your RV when traveling through Italy's cities or rural areas.
This will ensure that no one can get into your vehicle and will also provide peace of mind during overnight stops.
Practice Defensive Driving
The roads in Italy can be quite crowded, so it is important to practice defensive driving at all times.
Leave plenty of space between you and the vehicles around you, and avoid any sudden braking or accelerating that could lead to a collision.
Insider Tips on Accessing Unique Campsites and Activities
If you're traveling to Italy in an RV, there are a few insider tips you should know to make the most of your trip.
First and foremost, it is important to research the best campsites for recreational vehicles before making a reservation. Many campgrounds have limited space for RVs, so it's important to find one that meets your needs.
Once you've found the right campground, make sure to check out all the activities available nearby.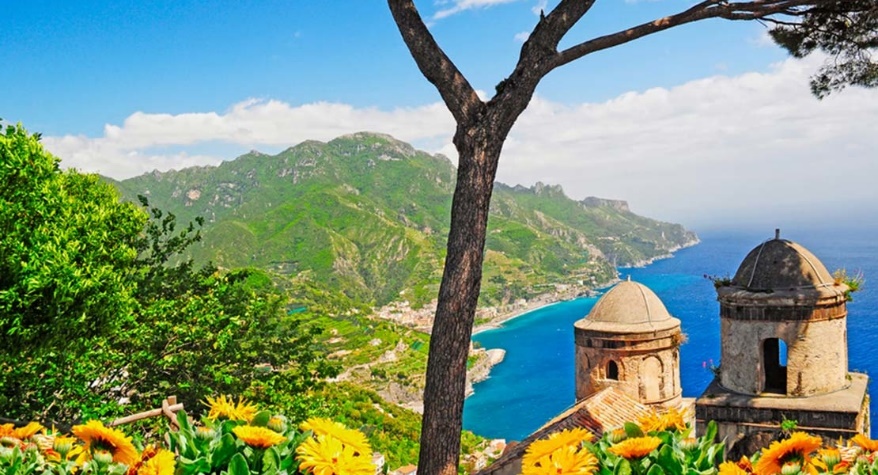 As an RV-er in Italy, you'll be able to explore some of the most breathtaking scenery in the world, including beaches, mountains and valleys. Make sure to take advantage of these opportunities by planning hikes, bike rides, and other outdoor activities.
Many campgrounds in Italy also offer unique experiences, such as wine tastings, cooking classes, and art classes.
As an RV-er, you'll have the flexibility to explore these exclusive options without worry or hassle.
You can even find some campsites that provide guided tours of nearby attractions, such as historical sites or cultural centers.
Make sure to ask your campground host for tips on what to see and do in the area. They may be able to give you advice on which local restaurants are worth visiting or even help you find discounts on attractions nearby.
Final Words
RV-ing in Italy is one of the most rewarding experiences you can have. From exploring bustling cities to relaxing on stunning beaches, there's something for everyone here.
Plus, with a wide range of RV park options and plenty of campsites to choose from, it's easy to find a place that fits your budget and preferences.
With the right planning and preparation, you can make the most out of your Italian road trip adventure! So what are you waiting for?