At Bargain Storage, we believe that the businesses we partner with influence our success and impact. These collaborations are critical in supporting our goals and company values, so we spend a lot of time seeking out and nurturing professional partnerships that enable us to offer the very best in self-storage, experience and value for our customers, tools for our team, and profit for our owners in Texas and Arizona.
What makes a good Bargain business partner? We look for partners who align with our core values of We Care, Find the Creative Solution, Inspire 5 Star Reviews, and Get the Job Done, are accessible, fast, and who are just a plain pleasure to work with.
As we kick off 2021, we'd like to recognize 11 strategic partnerships that have helped us elevate the Bargain Storage brand in 2020. From insurance to land surveyors, signage, photographers, financing, software platforms, security solutions, and more, we are so thankful for our partners' support and highly recommend them to any business seeking out the services they offer. This 2020 cohort represents a mix of small, local companies and international businesses spanning nine US states — proving not only that behind every successful business is a strong and diverse supporting cast, but also that size or location isn't a factor as long as you align on the important stuff.


Our 2020 5-Star Self-Storage Strategic Partners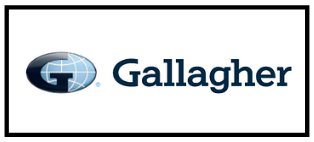 Arthur J. Gallagher & Co. Insurance Brokers
Location: Glendale, CA
What They Do: US-based global insurance brokerage and risk management firm
Why We Love Them:
Gallagher is incredibly knowledgeable about our industry, and they're tenacious at identifying comprehensive insurance programs with the lowest premiums. They work ahead of deadlines — important in the insurance industry! — so that you don't get caught in a policy you wish you had more time to shop for. Gallagher is responsive and has top-notch service, including a service team (aside from the sales team) that directly handles all the paperwork involved in insurance. To top it off, they were named one of the world's most ethical companies for the ninth consecutive year in 2020 — the only honoree in the insurance brokerage industry.
Contact: Michael Hampar
Email: michael_hampar@ajg.com
Phone: (818) 539-1440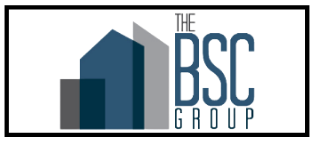 Location: Chicago, IL
What They Do: Self-storage financing brokerage
Why We Love Them:
These guys are the storage financing gurus! Our contact Shawn Hill is exceptional and always finds lenders interested in storage that come through with great terms. He has never failed to deliver. He seems to know every key industry player and has helped us get great results through his connection on a big portfolio sale. He always has our interests at the forefront of every transaction.
Contact: Shawn Hill
Email: shill@thebscgroup.com
Phone: (312) 207-8237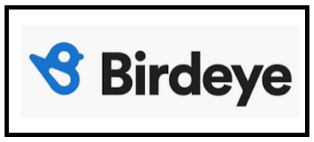 Location: Palo Alto, CA
What They Do: Online reputation management platform
Why We Love Them:
Birdeye has allowed us to quickly generate high-quality customer reviews. The platform also provides us with an easy way to monitor reviews in real-time, allowing our managers to provide personalized responses back to their tenants. We also utilize Birdeye to conduct our annual Net Promoter Score (NPS) survey — a huge success, given that 81% of our respondents scored as promoters. Overall, the system is very effective at encouraging our tenants to leave feedback in a quick and easy format.
Contact: Michael Beckler
Email: michael.bechler@birdeye.com
Phone: (720) 262-8661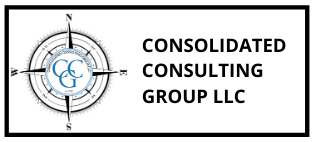 Consolidated Consulting Group, LLC
Location: Dallas-Fort Worth, TX
What They Do: Full-service environmental, land survey and property condition consulting firm
Why We Love Them:
We work with CCG to coordinate Phase 1 environmental assessments and land surveying reports when purchasing properties. In addition to CCGs in-house environmental services, they help us find the fastest, cheapest, most qualified surveyor within their large network of licensed partners. They are our single point of contact, saving us the time of calling multiple vendors. CCG does it all: coordinate project bids, engage contractors, and review reports and surveys for accuracy. They verify completed jobs meet lender, local, and state requirements. If we have questions upon review, we can work with CCG's responsive team, which has in-depth knowledge and fantastic follow-through. We appreciate them as a partner!
Contact: Jude Havens
Email: jdhavens@consolidatedconsulting.com
Phone: (817) 424-9085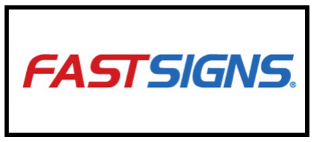 Location: Tigard, OR
What They Do: Signs and displays
Why We Love Them:
We've built a great relationship with FastSigns since 2015. Our direct contact, Shelly, and her team really understand the Bargain brand, which makes it easy to complete projects together. Though their team is on the smaller side and local in Portland, FastSigns itself is nation-wide and has great resources if and when we need help in other markets. With her vast knowledge of all types of signage, Shelly also looks out for us and is known to give great advice. She has our best interests in mind and will find us sign solutions at a great value with long-term durability.
Contact: Shelly Wells
Email: shelly.wells@fastsigns.com
Phone: 503-244-8813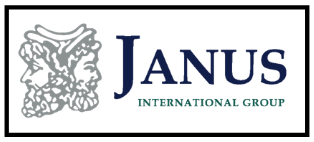 Location: Temple, GA
What They Do: Leading global manufacturer and supplier of turn-key self-storage solutions
Why We Love Them:
Janus has been our go-to builders when adding interior partitions, doors or exterior mass units. They are professional and get the job done. We have worked with them on several projects in Arizona and Texas. They are the gold standard in quality.
Contact: Jim Ponti
Email: jimp@janusintl.com
Phone: (770) 562-2850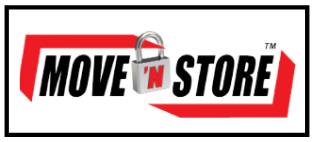 Location: Phoenix, AZ
What They Do: Provider of moving and storage, packaging, and security products
Why We Love Them:
Move 'N Store is a local Phoenix company that provides us with quality disc locks at a very affordable price. They stand behind their product and offer quick delivery. There are bigger names in this industry but Move 'N Store provides comparable products at a lower cost.
Contact: Craig Clarin
Email: cclarin@movenstore.com
Phone: (602) 999-2691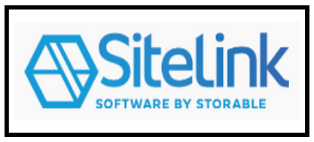 Location: Raleigh, NC
What They Do: Self-storage property management and payment processing software
Why We Love Them:
We were using multiple property software systems in Bargain's early business days, most often adopting the platform used by the facilities we purchased. When we set out to select a unified software management tool, SiteLink stood out as the most comprehensive provider. From daily facility management to corporate reporting and accounting, SiteLink has been a key component of our success. As we continue to purchase new facilities, we're finding that more self-storage companies are using SiteLink, reflecting their growing presence as an industry leader.
Contact: Markus Hecker
Email: markus.hecker@storable.com
Phone: (919) 865-0781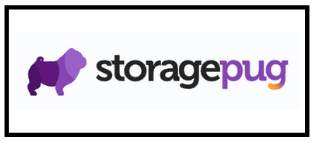 Location: Knoxville, TN
What They Do: Website platform specializing in supporting self-storage facilities
Why We Love Them:
We partnered with StoragePug in 2017 to redesign our website and facility landing pages to offer a branded experience from start to finish, including a mobile-first design that allows users to transact online rentals and payments. The timing of these contactless options couldn't have been better with the pandemic. And, our mobile audience exceeds desktop users, making our website a consistent lead source. Our experience with StoragePug has been phenomenal!
Contact: Tommy Nguyen
Email: tommy@storagepug.com
Phone: (865) 240-0295
Location: New Canaan, CT
What They Do: Storage container solutions
Why We Love Them:
USC has placed and assembled their Z-Box 8' x 19' and 8' x 8.5' units at our properties for about a decade, allowing us to boost income and value. They're great for adding to storage facilities' non-utilized areas or replacing vehicle storage. The units are often better than most drive-up units, and very well sealed to deter insects, rodents, and dust.
Contact: Sam Mishkin
Email: sam.mishkin@universalstoragecontainers.com
Phone: (800) 385-0755 ext. 4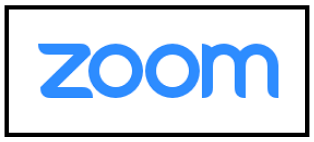 Location: San Jose, CA
What They Do: The gold standard for video conferencing
Why We Love Them:
Before Zoom, we were half-heartedly using Skype for Business. Our experience with Skype and similar products was lackluster and non-intuitive, leading our team to shy away from video calls. The difference with Zoom is night and day. It is so robust and easy to use that our team transitioned to regular weekly video calls, increasing the quality of our communication and camaraderie. Like most of the country now, we use Zoom regularly to connect our home office and regional management teams, reducing travel needs and expenses. Zoom is an essential tool for team communication in a safe, socially distant way.
Contact: Matt Marine
Email: matt.marine@zoom.us
Phone: (480) 478-2050
Final Thoughts
Our strategic business partnerships all serve one purpose, and that is to offer affordable, clean, secure, and personable service to our customers. They allow us to carry out our commitment to get the job done, come up with creative solutions, inspire 5-star reviews from tenants, and create a 4.9 rating from employees on Glassdoor.
If you are looking for residential or business self-storage solutions, we're ready to help. Need help selecting the right size unit? Check out this helpful blog and size guide. Our FAQ and storage tips also might come in handy. And, if you're looking for long-range storage options but want more clarity on the best solutions, feel free to contact us!