Storing your items long-term is not as straightforward as putting them away for a couple of weeks. Long-term means that your belongings are going to spend a prolonged period within a storage unit. During this time, your things may be in danger if you do not prepare them adequately for their stay. When packing your items for long-term storage, the type of storage unit is an influencing factor, but not the only one. The way you pack them beforehand plays a vital role, and today, we will give you some tips and best practices that will guarantee a smooth process.
How to prepare your items for long-term storage?
While your items are in storage, they can be influenced by a variety of factors. The best way to prevent these factors from damaging your belongings is by providing them with proper protection, mostly in the form of packing materials. The storage units themselves offer a variety of services and assurances, as well. To get information on their offer, all you need to do is contact the storage unit owners and ask about them. The more you are informed, the better.
Here are the three most important tasks:
Obtain packing supplies

Pack delicate items in high-quality moving boxes

Disassemble furniture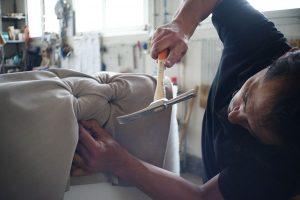 Packing supplies
First off, you will need containers and padding for your items. While storage units are generally safe, there is a chance that your items can get dislodged and even fall. Making sure that your items are well-protected, even in that scenario is of utmost importance. It would be good practice to properly organize your storage unit right away, to minimize the chances of it happening. However, even if you do prepare everything correctly, a tremor might occur in the area, or anything similar. What you need to do is to give your belongings the best chance of staying safe. And the only way to do this is to use the right packing materials and boxes.
Pack delicate items in high-quality moving boxes
For your delicate items, we recommend using sturdy, high-quality, moving boxes. Of course, you should pad them with packing materials such as packing peanuts or bubble pack, as well. Combining high-quality boxes with quality materials will give your items the best fighting chance, regardless of the situation. Delicate items require much less force to damage them, so giving them additional protection is always a good idea.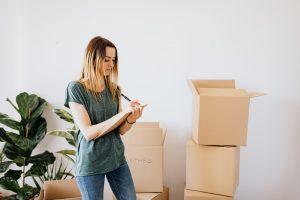 Disassemble furniture
If you want to transfer some of your furniture to a storage unit, it is always best to disassemble it first. It will make every part of the process easier. Preparing each part individually will require much less effort than trying to prepare the whole piece in one go. Of course, you can't disassemble every single piece and that is fine; do what you can and get to packing.
As for the storage unit itself, you need to make sure that it is insect-free and big enough for your needs; you don't want to be stacking up furniture one on top of another. Ensuring that you choose the right storage size will go a long way towards maximum protection for your items. But don't think that "bigger is better", as it does not always apply to a storage unit. You want your storage unit the same as you want your moving truck, slightly larger than what you predict you will need. Around 10% larger will be perfect.
When is the best time to start packing your items for long-term storage?
The best time to pack your items before their trip to the storage unit is just before you drive them there. Of course, that is if you are using your things. If not, you may as well pack them as soon as possible. Some of the items that may have specific "best times" are:
Seasonal clothes

- As soon as the season is over, you can safely pack most of your seasonal wardrobe for long-term storage. Do keep a few select items, just in case, though.

Furniture

- You want to pack and store furniture as soon as you realize that you will not be using it. It will be taking up a lot of the space that you can use for other things. Also, it will be safer inside a storage unit.

Electronics

- "Replacement" electronics can go to the storage unit immediately. The same goes for electronic devices that you might need someday, but don't need for your day-to-day life. The best time to do so is whenever it is sunny and dry outside.

Power tools

- Packing and storing power tools can often be time-consuming. Make sure that you finish all the work and not need your tools in the near future. The best time to pack them is when you are confident that you will not be needing them at least for a few months.
Clean each item before packing and storing
Finally, whenever you are planning on storing an item, make sure that it is thoroughly clean. Every speck of dust is a potential hazard when it comes to long-term storage. Thus, before packing your items for long-term storage, your items need to be as clean (and dry) as possible. Take your time and give each item the care it deserves before sending it away to the storage unit. This way, you may prevent an accident even before its inception.
We're Here to Help!
At Bargain Storage, our facilities in Texas and Arizona offer clean and affordable storage solutions, including drive-up units for quick and easy access and climate-controlled options. Need help selecting the right size unit? Check out this helpful blog and size guide. Our FAQ and storage tips also might come in handy.
Contact us today for details!