Maybe you want to keep your boat out of the sun when it's not in Lake Houston, Lake Conroe, or the Gulf of Mexico. Or, perhaps you just want to create a little extra space in your home.
Whatever the reason you need cube storage, our team at Houston's Bargain Storage is there for you.
Our storage units in the Fondren-Houston area can solve a lot of problems — depending on what those problems are.
If you need to get your belongings out of the house (or at least some of them), you'll want a storage unit company that you can trust to offer top-notch service and safety for your stuff.
If you're living in the Village of Fondren, and you're asking yourself, "Where do I find storage units near me?" — well, there's one clear choice.
Since we've renovated our facilities in Fondren, the storage units we offer at Bargain Storage are second to none. The place went from looking like this: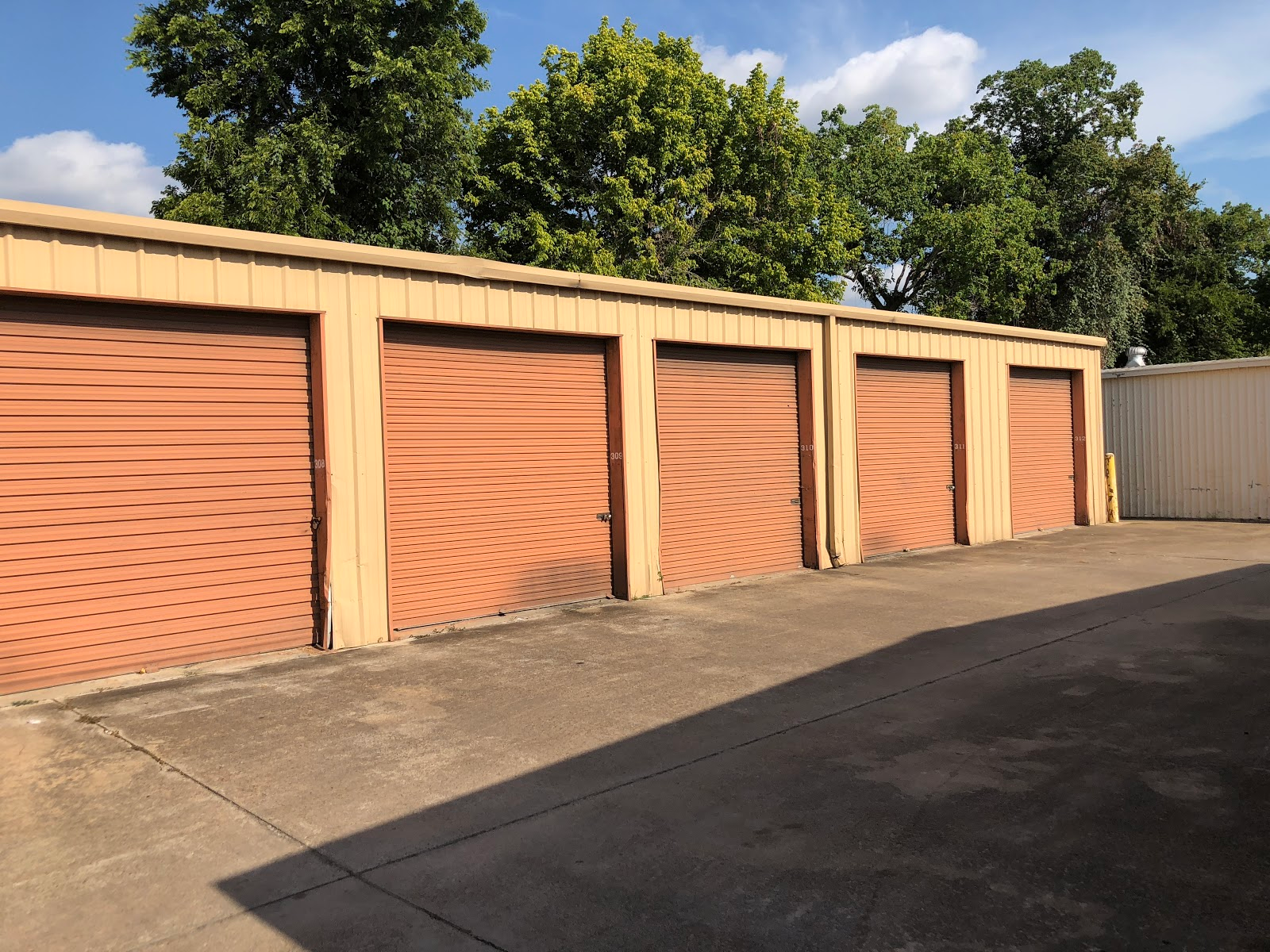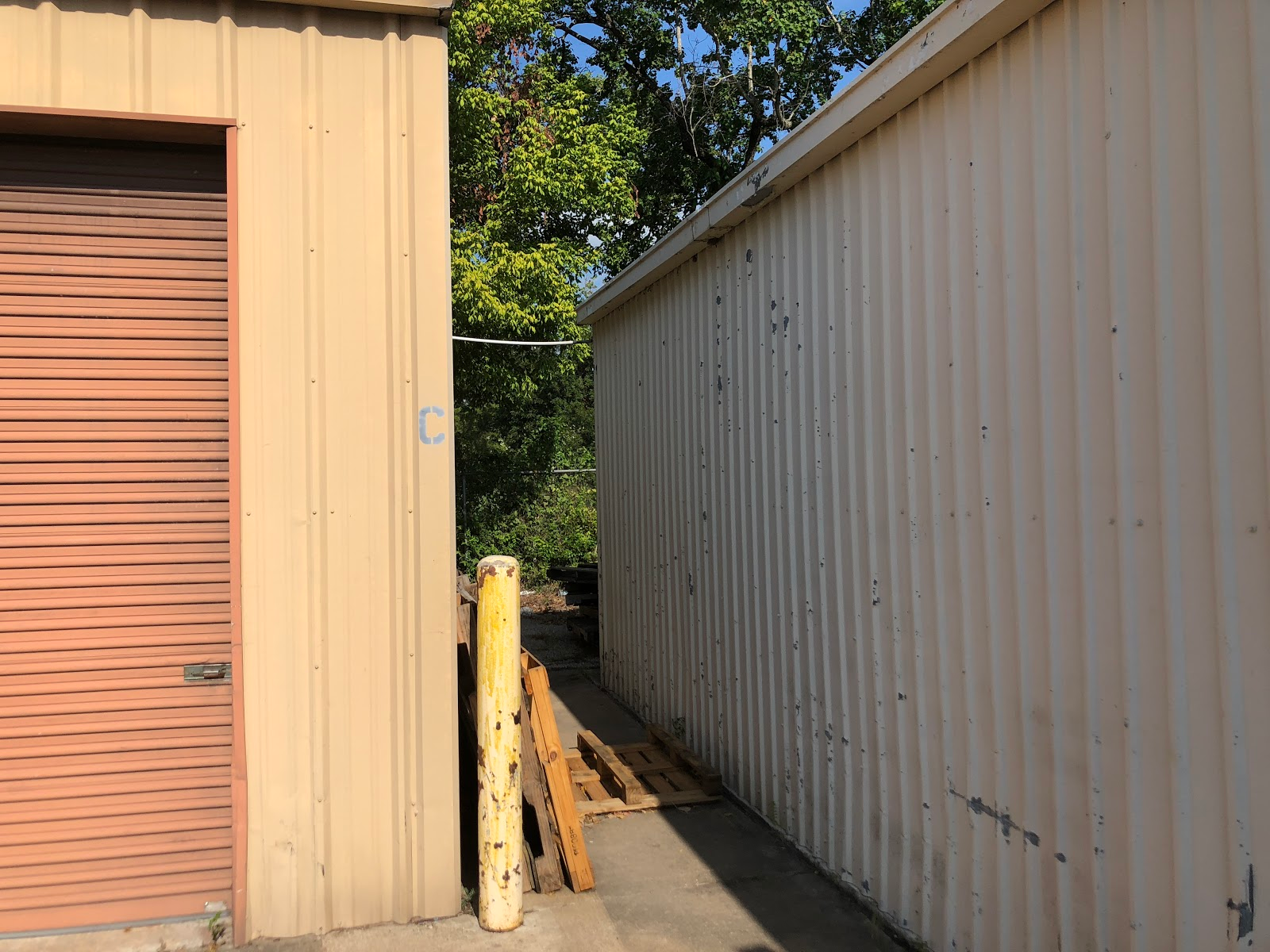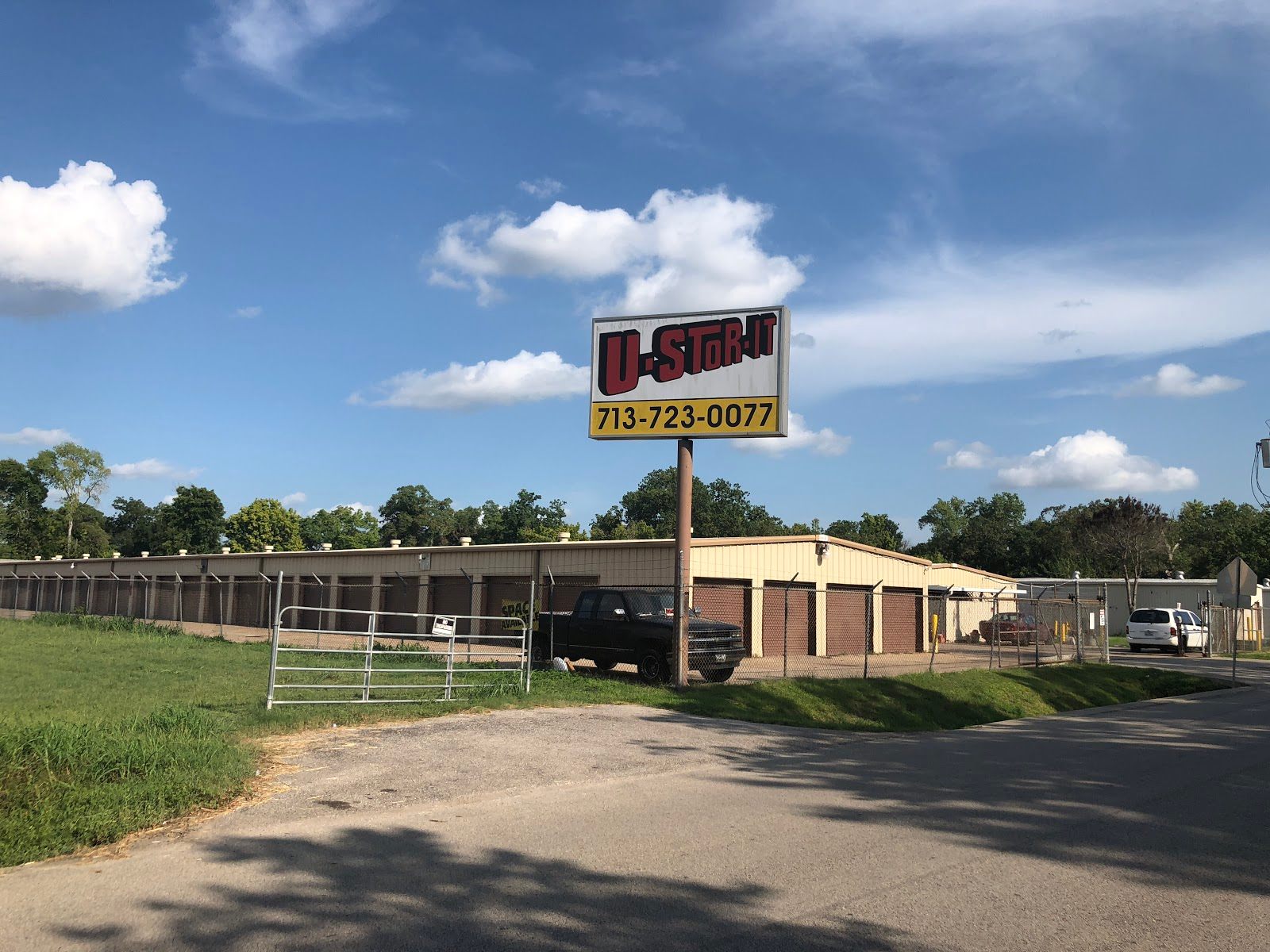 To looking like this: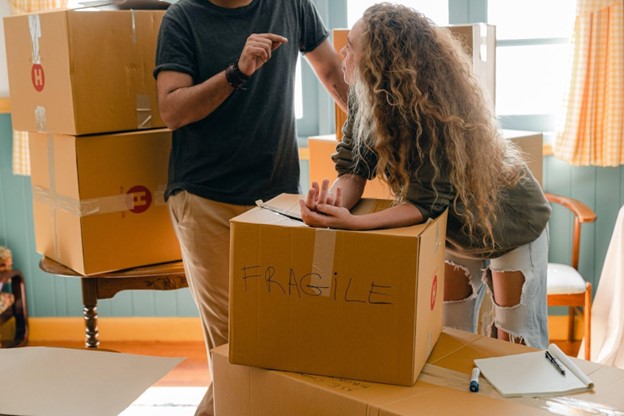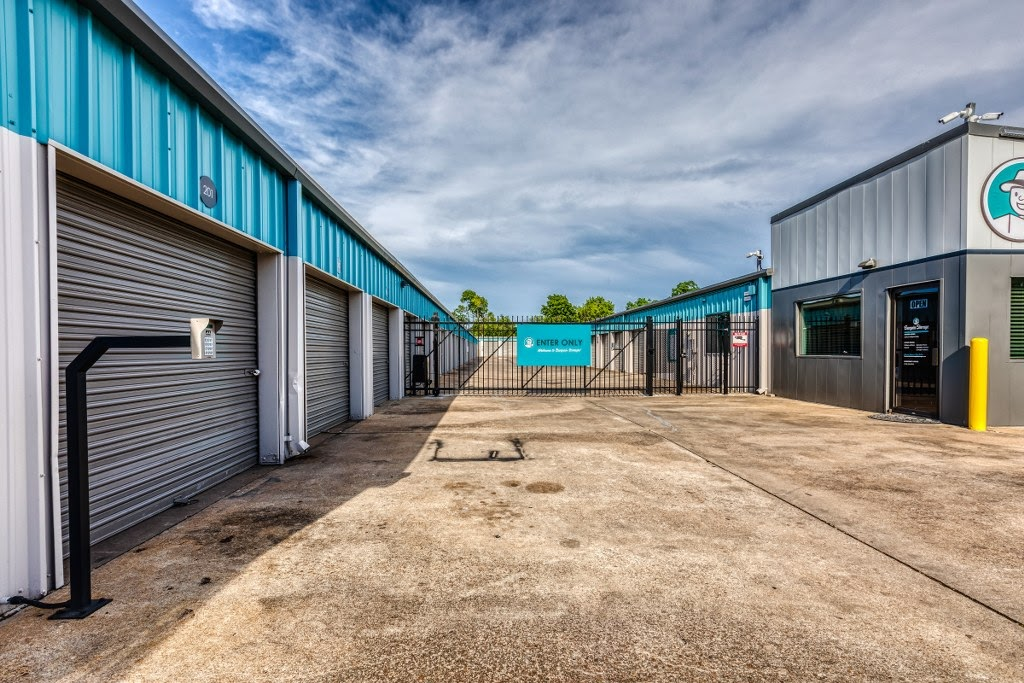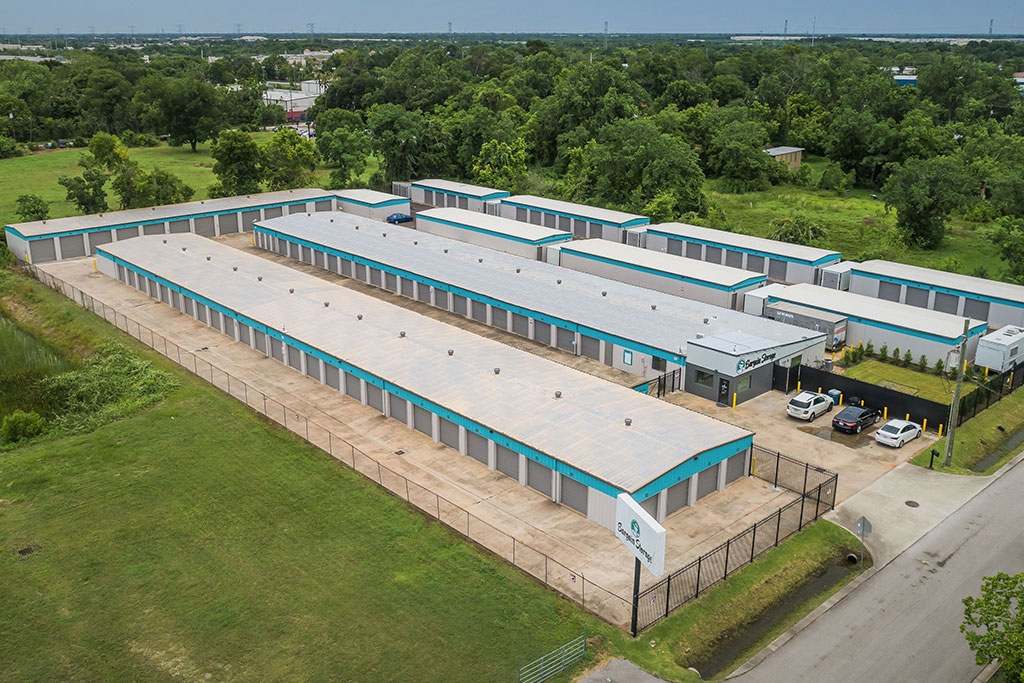 Top Reasons People Need Self Storage Units in Houston
Though nobody's situation is exactly the same, there are national trends that indicate why many Americans (and Texans) are using search engines to find "storage near me."
Most people's storage unit needs can be divided into two categories:
Short-term rental: This is typically needed when you are moving or renovating your home.

Long-term rental: This is typically needed when you simply don't have enough space at home for all your belongings, including boats, cars, and Christmas decorations.
Short-Term Storage Space Rental
Public storage can drastically decrease the pressures of moving, especially when you're dealing with a gap of time between moving out and moving in.
This is frequently the case for University of Houston or Texas Southern University students. Many students choose to go back home or travel over the summer. But, it doesn't make sense to bring all of your things home when you'll just have to take them back to Houston when classes resume.
In this situation, renting a public storage space for the summer is a sensible solution.
Short-term rentals are also helpful if you're remodeling your Houston home. A storage unit gives you a place to keep several rooms' worth of furniture. Your belongings will be safe from potential damage, and you'll have the space necessary to finish your renovations.
Long-Term Storage Space Rental
Recently, many Americans have embraced the KonMari method for decluttering their lives. Marie Kondo's method, inspired by Japanese minimalism, asks followers to question whether items in their home "spark joy." This can help you clear your house of stuff you don't need — or at least don't need to be hoarding in your living space.
But what do you do with all the stuff that doesn't "spark joy"? Sure, some pieces can go into the trash, and some can be donated — but what about items that are valuable, or you still need occasionally? There's good reason to organize and keep certain possessions, like antique furniture from your childhood home, your coin collection, or your ATV.
No matter why you want a storage unit in Houston, you need to choose a unit that meets all your needs.
Why You Want a Storage Shed at Houston Bargain Storage
Not all public storage facilities are made the same.
Several factors should guide your decision on which storage unit in Houston is right for you:
Security features

Ease of access

Convenience of location

Access to management

Price
On all these points, our Fondren-Houston storage units knock it out of the park.
With an on-site manager, 24/7 video security, and a well-lit facility, you can be confident your possessions are safe in our storage sheds.
Additionally, our keypad access and convenient location at 11539 Canemont St. make it easy for you to get into your storage unit any time — whether you're grabbing a lamp you want to have appraised at the Antiques Roadshow or all your supplies for hunting season.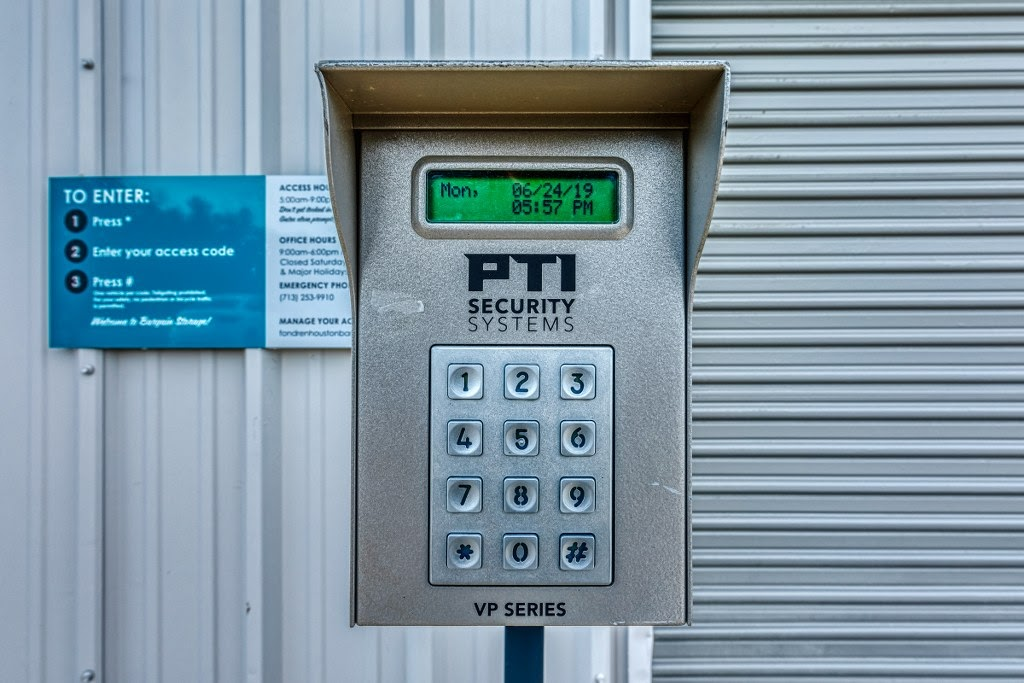 Bargain Storage's location in the Fondren area also means you'll be able to stop into a great restaurant before or after your storage unit visits.
There are options for almost anything you're in the mood for. Enjoy Mediterranean cuisine at Antika Cafe and Grill, Tex-Mex favorites at Fajita Flats, or jerk chicken from Cool Runnings Jamaican Grill. Then there's Calliope's, which serves New Orleans-style seafood and po'boys.
About five miles north of our facility, you'll find numerous authentic Asian restaurants, shops, and grocery stores.
For outdoor enthusiasts, the Willow Waterhole is nearby. There are many different animals and native vegetation to check out, if that's your thing. Similarly, the Westbury Community Garden is literally down the street from Bargain Storage.
Find some peace by enjoying tea and meditation classes at the nearby Chung Mei Buddhist Temple.
Finally, we know for most people, price matters most. Despite the recent renovations, our exceptional facilities will still save you money. On average, our rates are 10% cheaper than our competitors in the Fondren-Houston area.
Fondren Apartment vs Public Storage Cost Analysis
Because the Fondren area is a historic part of town, it's rapidly gaining traction as a popular place to live in the Houston area. Unfortunately, that means the prices for apartments are slightly more expensive in this section of the city.
The typical price for a one-bedroom apartment (683 Sq Ft) in Houston is $746. In Fondren, you'll be paying closer to $792, on average.
An average two-bedroom apartment in Houston costs $930 (997 Sq Ft). In Fondren, you should expect to spend about $1,001 a month for a similar place.
The difference between a one-bedroom apartment and a two-bedroom apartment in Fondren is significant — more than $200 a month. That's $2,400 a year.
If you're looking for an additional room simply because you've got too much stuff for a one-bedroom apartment, consider a public storage unit instead.
A 10'x10' storage unit at Bargain Storage only costs $69 a month — and the first two months are free. That means within the first year, you would save $1,710 by taking advantage of public storage space.
Think of a storage unit as extra space storage that's outside your home. You don't have to sell your stuff or give it away — and you don't have to feel like you're setting your hard-earned cash on fire, either.
Houston Storage Unit Tips
Once you've decided how big you need your storage unit to be, it's important to optimize your space and experience.
There are several tips to take into consideration when you start moving your belongings into your storage unit.
Though there are dozens of suggestions floating around the internet, these three tips are key to optimizing your storage unit:
Label boxes

Create an inventory

Pack strategically
Even if you're only moving items into public storage for a short time, you'll thank your past self for taking the extra few minutes to label all of your boxes. You can either write what's in it directly on the box (such as "kitchen appliances") or you can number your boxes so they are linked to your inventory.
The only thing worse than not knowing which box holds your fishing gear or costume pieces is not knowing if they're in the storage unit or the attic. Create an inventory with Google Sheets or Excel that itemizes what is packed in each box. That way you'll always know exactly where your belongings are.
There are several elements to packing strategically. The first step is limiting yourself to two or three sizes of boxes.
It's like a game of Tetris: the fewer shapes and sizes you have, the easier it is to keep everything organized.
Then, make sure you pack your boxes together tightly when you are transporting them to your storage unit. Fill in any empty space with packing materials to prevent items from shifting or breaking.
Lastly, pack strategically. Organize your storage shed so boxes you'll need to access more frequently, such as Christmas decorations, are easy to grab.
Make sure you leave space to walk into the unit so you can reach nearly any box. You don't want to have to climb over boxes and furniture to get what you need — potentially breaking something in the process.
Final Thoughts: Houston's Bargain Storage Takes Care of You in the Lone Star State
No matter why you need storage space in Houston, Bargain Storage has you covered. With 10'x10' to 10'x25' sized storage cubes, you'll be able to find a unit that will fit your current needs.
Not only is our Houston Bargain Storage facility immaculate, but it is also secure and run by some of the friendliest people in the business — if we do say so ourselves.
But, you don't have to take our word for it. Listen to what five-star reviewer Ken Snow had to say:
"Jen was very helpful. She explained all in detail and was very personable. Not what you expect at a storage facility. Great employee!!!"
Reserve or rent your Houston Bargain Storage unit today!