RVing is a tremendous experience. Being able to travel without sacrificing the comforts of home creates the perfect blend of adventure and leisure, and this often makes it easy to get carried away by the whimsy nature of being on the road. That said, finances and budgets are always there to check starry-eyed travelers back into reality. When done thoughtfully, RVing can be a cost-effective experience, but just like any form of travel or any type of lifestyle, there are certain parts about it that can add up.
Stays at RV parks are one aspect of RVing that can add up rather quickly, but the good news is that there are many ways to save money at the campground. If you're an RV'er who is looking to enjoy your travels while also keeping as much money in your wallet as possible, here are a few ways to cut down on expenses when it comes to camping in your RV: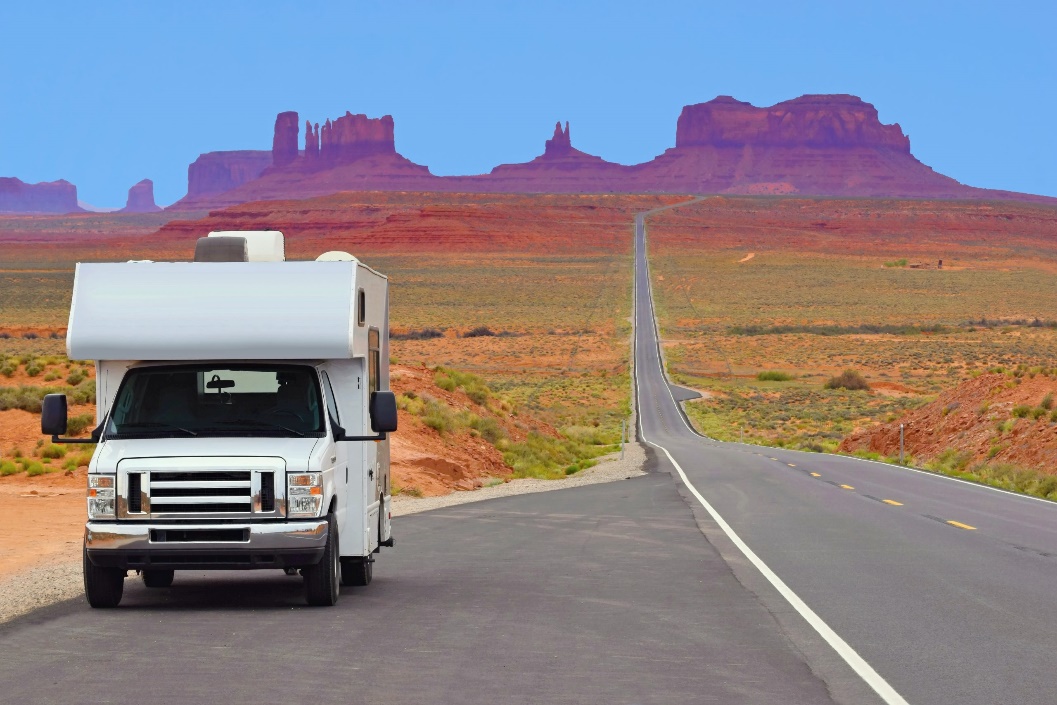 Join an RV Club
Becoming a member of an RV club often can result in significant savings when it comes to overnight stays at campgrounds. There are many memberships you can join that offer discounted rates at RV parks along with various other perks, such as insurance discounts, roadside assistance, and savings on fuel and recreational retail stores.
Becoming a member typically involves paying a yearly fee, but members who utilize their benefits often get more than their money's worth.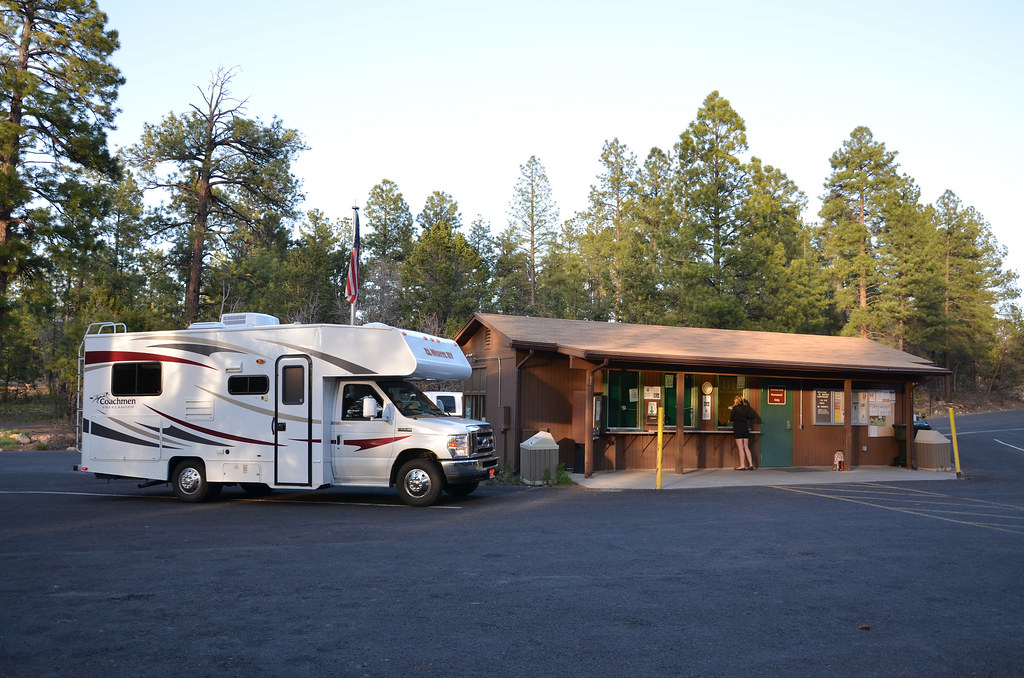 While there is no shortage of RV clubs to choose from, popular ones that include discount camping opportunities include Good Sam, Escapees, Passport America, and Family Motorcoach Association.
If you don't mind dry RVing (i.e., camping without hook-ups), memberships like Boondockers Welcome and Harvest Hosts charge a small yearly fee and then connect you with hosts who allow you to park on their private property for no additional cost. This can go a long way in saving you some serious cash, and it's also a great way to enjoy a unique RV experience.
Hunt for Unique Discounts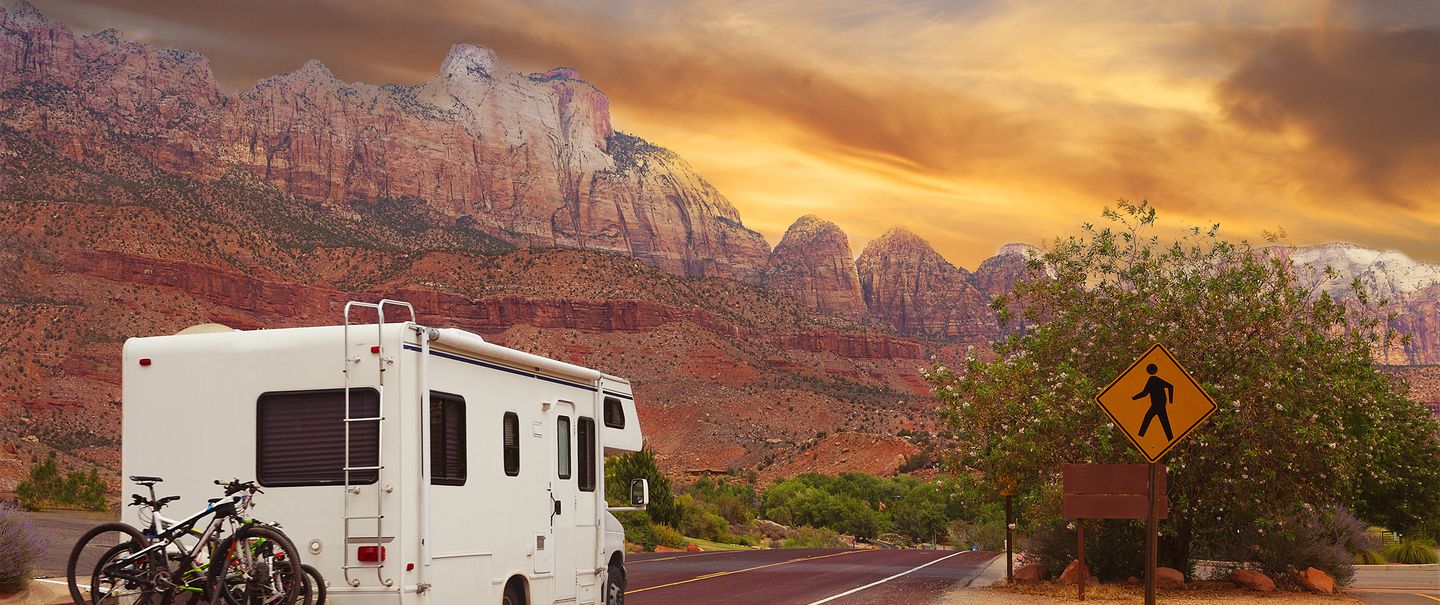 In addition to discounts from formal RV clubs, there are other ways to find discounts for RV parks. You can find great savings and unique opportunities by searching discount websites, such as Groupon, for deals on RV resorts and campsites. Additionally, many campgrounds provide discounts for veterans or current military members. Similarly, many restaurants and retailers provide student discounts for college students, and while this doesn't save directly on campsites, any savings accrued this way can go towards RV park costs. If a campground doesn't specifically state that they offer any reduced rates, you can always ask if any discounts are available.
Minimize Electricity Use
While most campgrounds only charge their guests separately for electricity usage if they are staying for an extended period of time, some do charge by the kilowatt and monitor their guests electricity usage, regardless of the length of the stay. During seasons when you're running multiple appliances, especially AC units during hot summer months, an electricity bill can quickly add up. If you find yourself being billed per kilowatt, you can reduce your electricity usage by:
Finding alternatives to running the air conditioning non-stop

. Some days, there is simply no contending with the heat, and running your AC is the only thing that will keep you cool and comfortable. However, some days, or during early mornings/late evenings when it's cooler, the temperatures may be moderate enough for you to turn off your AC and utilize other ways to help you beat the heat. Lounging underneath the shade of your RV awning (some types of awning fabric will keep you cooler than others), using reflective insulation/sun-blocking shades to reflect heat away from your RV windows, positioning your RV so that the side with the most windows is facing the shade, and avoiding using your oven are all electricity-free ways to cool off.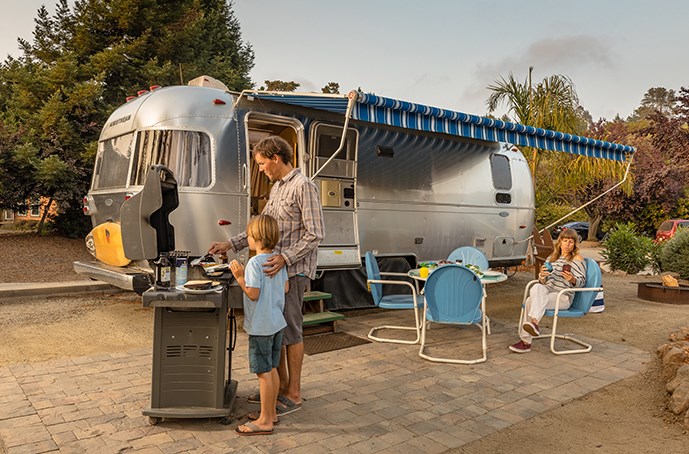 Use LED lights instead of incandescent bulbs

. LED lights are much more energy-efficient and also put off less heat, which can also work to keep your RV cool. Regardless of the type of bulb, be sure to turn off lights when you're leaving a room.
Unplug appliances that you aren't using

. While it doesn't use too much electricity to keep appliances plugged in, every kilowatt adds up. Unplugging devices that you don't need can help spare you any unnecessary charges.
Repair any gaps or air leaks that will make your AC work harder

. Repairing any holes or gaps in your RV will prevent heat gain so that you can keep the cold air in and the hot air out.
Be Strategic with Your Destination and Timing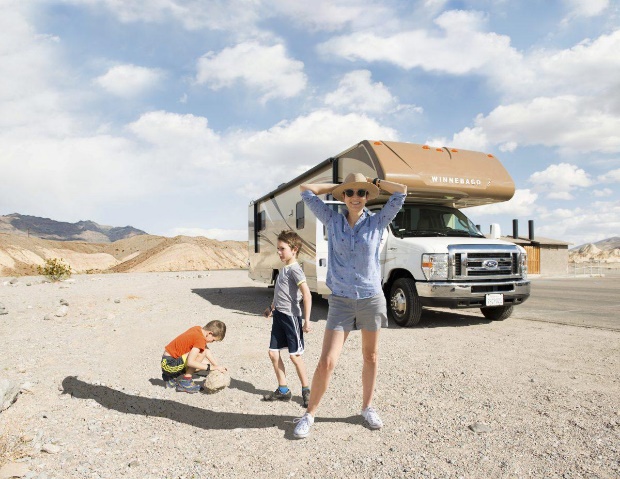 During peak travel season, the rates of RV parks and attractions can be much higher than during the off-season or the shoulder season (which is the period between the high and low travel seasons). If you can manage to rearrange your journey to avoid traveling during peak RV time, you can often experience the same trip but at much lower costs and with far fewer crowds.
However, if you are like other families that travel during the summer because the kids are out of school, you can find lower RV park rates by ditching the tourist destinations and heading towards some of the country's hidden gems. You get the additional perk of fewer crowds, and you can enjoy the adventure that comes with taking the road less traveled.
Choose Public RV Parks
Private RV parks are often well-maintained and offer a plethora of amenities. These can range from full hookups to more indulgent perks, such as on-site spas, miniature golf courses, and arcade rooms. As wonderful as you may find these extras to be, RV parks with these features often aren't the most budget friendly, which is why public RV parks are a better option for those wanting to keep costs low.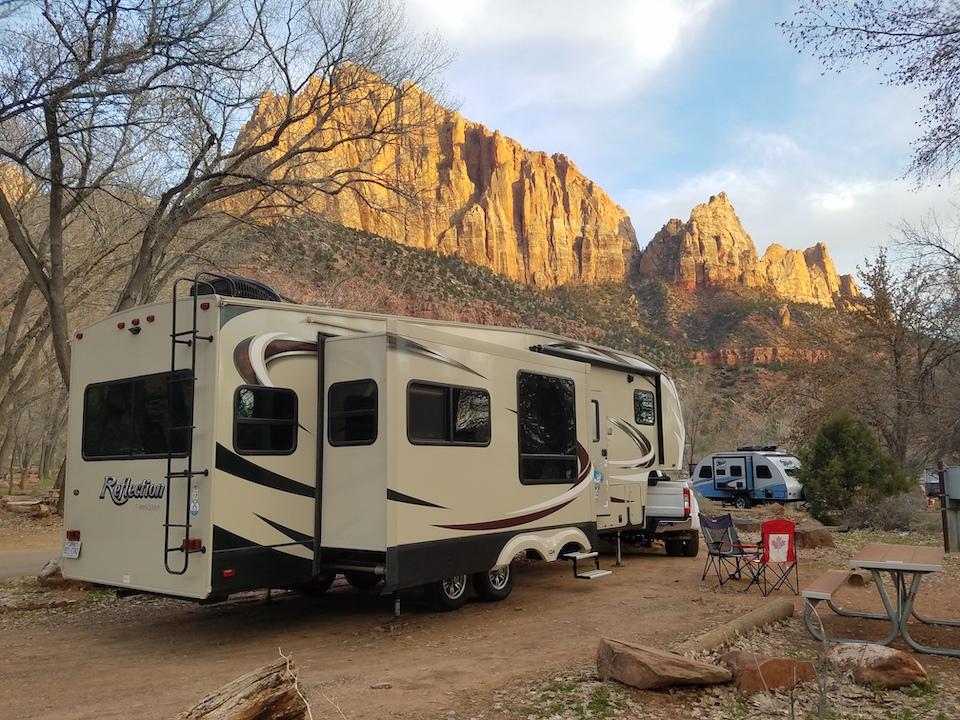 There are some downsides of opting for public RV parks. Many don't have full-hookups, which means you'll have to use a public bathroom or shower (if available), some are difficult to make reservations at (this website can help you find open spots), and some attract rowdy campers due to the lack of quiet-hour enforcement. That said, there are also major perks for choosing a public RV park. In addition to lower costs, public campsites tend to offer larger sites that allow for more privacy, and camping in state or national parks often allows for stunning views. If you prefer a more woodsy, camping-in-nature type of experience, public RV parks are a great way to go. Additionally, some national park passes are available to purchase and provide access to discounted camping (such as the America the Beautiful Pass designed for those who are over 62), meaning that you can cut costs on an already low rate.
Book an Extended Stay
Daily rates at RV parks can be quite high, especially during peak travel season. Many campgrounds offer lower weekly or monthly rates, so if you have the time, consider booking an extended stay. Doing so can also be a great way to meet new people and get to experience the area in a much more thorough manner.
Look into Workamping Opportunities
The term "workamping" is used to describe opportunities for RVers to work in exchange for free or reduced campsites at RV parks. This can be a great opportunity for someone who is looking to enjoy an extended RV trip and doesn't mind settling into a new location for a specific period of time. Some workamping opportunities also pay a small hourly wage, so RVers can both save money on campsite costs and make a little money on the side. Common positions include serving as the campground host, maintaining/patrolling the RV park, and handling reservations or clerical work, but some opportunities involve more adventurous positions, such as working as a tour guide. Most of the positions are seasonal, but some are long-term opportunities. There are many places to discover workamping opportunities online, but make sure to secure the job before heading that direction. If you are relying on the free campsite, it's important to ensure that the opportunity is real and that you are actually hired before wasting a trip.
Happy Trails!
RVing is a majestic experience, but the cost of RV park stays can quickly add up. Hopefully these tips give you an idea of how you can enjoy your RV adventures without shelling out a fortune when reserving campsites. By planning ahead, knowing what cost-saving resources are available, and taking the road less traveled, you can get the most out of the RV lifestyle in a way that doesn't drain your wallet. Happy trails!
Written By: Darla Preston