You just got a storage unit and you have a truck-load of boxes to unload. You might start by stacking boxes from corner-to-corner without regard to which box is where and what's inside each box. That might be fine for short-term storage but if you ever need to retrieve something, you'll quickly find the flaw with this strategy.
Organizing your storage unit will help you be more efficient at finding and removing boxes when they're needed and will save you from unpacking and repacking your storage unit every time you need something. Though this is often most important for people who need frequent access to their items, it can still be useful if you only need to dig out the Christmas decorations on infrequent occasions for example.
In this article, we'll take a look at different ways that you can organize your storage unit and how you can save time retrieving your items from storage at a moment's notice.
Choose the Right Storage Facility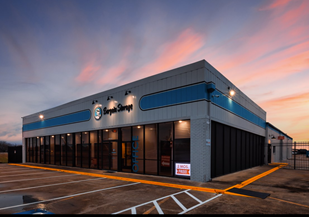 First things first, you want to pick the right storage facility to keep your belongings safe. Not every storage facility is the same. At Bargain Storage, our storage units are well-maintained and clean. Bargain Storage will help ensure that your belongings are kept clean, safe, and secure.
Every one of our facilities has state of the art security, clean storage units, and friendly on-site staff. If you're in the hunt for affordable self-storage, look no further than Bargain Storage!
What will you need?
Now that you have rented the perfect unit you're looking to start moving your items in. When you're packing up, be sure to create two groups of boxes. One group for all of your long-term storables (items you know you won't need very soon) and a second group of short-term storables (items you know that you'll need sooner rather than later).
Short-term storables may include the following:
Documents & financials

Pictures & sentimental items

Tools, parts, & hardware

Seasonal clothing

Kitchen items
Remember that if an item is meant to be stored in the short-term, it's important to label your boxes and to make sure they are easily accessible within your storage unit. Make sure labels remain visible and that these boxes are easy to remove without unpacking your storage unit. Generally placing your short term items at the front of your storage unit and more long term items in the back will make for quick and easy retrieval.
Inventory, Inventory, Inventory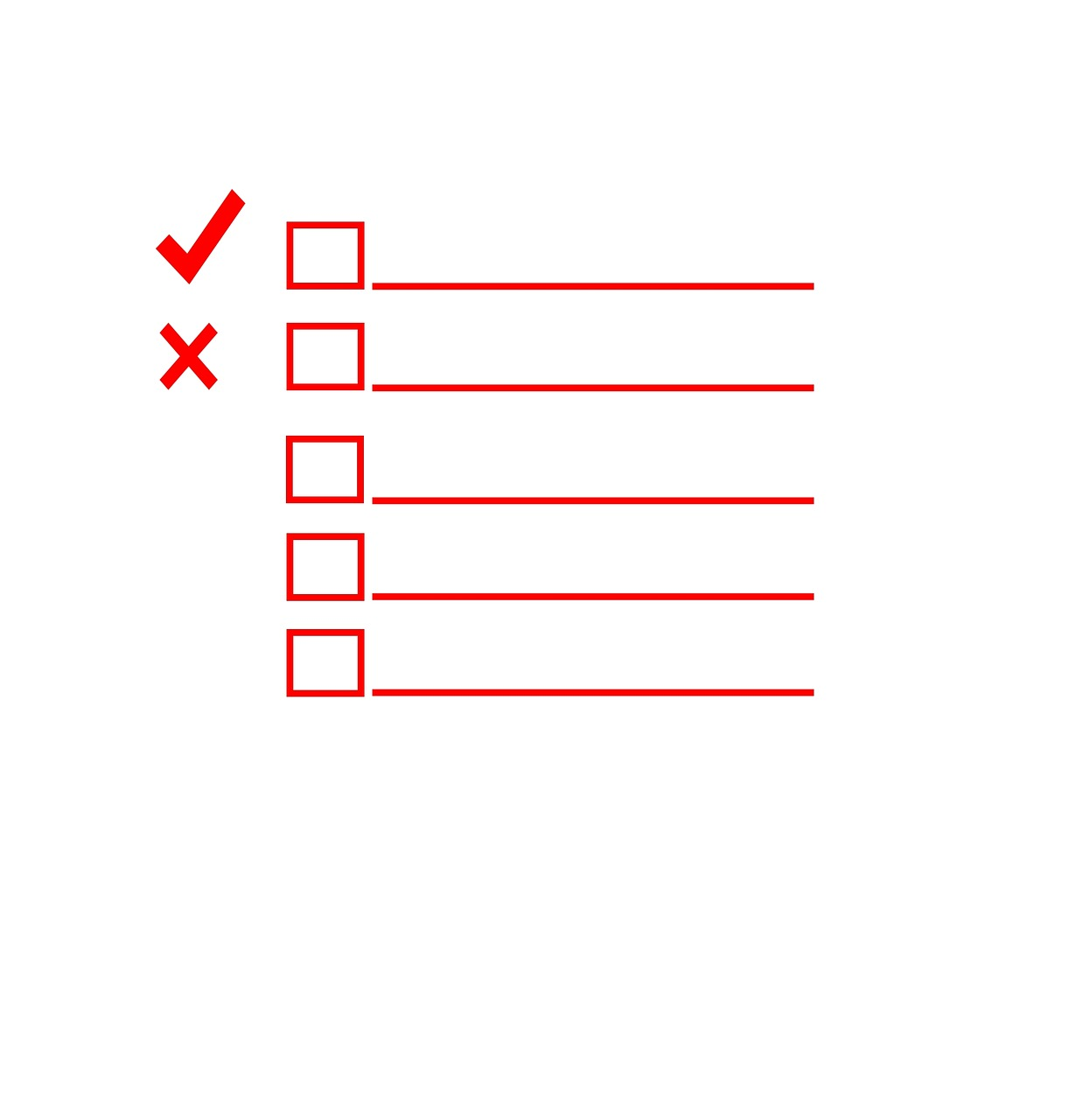 It may seem like a lot of work to do up front… Keeping inventory of your items during packing will help you easily find things in your storage unit and will make moving and unpacking a lot easier.
A good way to keep inventory is to label and number each of your boxes. For example "Bathroom Box - #2". When you take inventory, use a spreadsheet or a lined notebook and label each page with your box name and write down what's inside it. Don't worry about inventorying each individual item, rather, take note of groups of items and any important items in each box.
When unpacking or navigating your storage unit, your inventory sheet will help you quickly find and identify each box and what's inside. This will help you save a ton of time come unpack time.
Bonus: If you're storing items long-term, include photos with your inventory so you can quickly identify what's in your boxes. It's easy to forget what you have and where it is. Your inventory should help keep this information fresh in your mind.
Another bonus: Living in the digital age presents us with many time savings inventory apps that help make creating an inventory of your self storage unit items a snap! We have a great article about these apps here: 5 Apps That Make Creating A Self Storage Inventory A Snap | Bargain Storage
Pick the Right Containers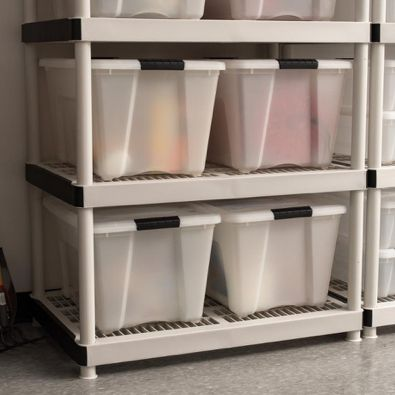 We have all done it... we've picked up random sized boxes from work, the grocery store, or from our friends. At the end of the day, we end up with tons of random sized boxes and containers that are worn out and probably not the best solution for your storage.
By picking the right storage containers, you can ensure that it will be easy to stack and will fit together in a nicely packed grid.
It's recommended that you pack your items into 2-3 different box sizes. Each box should be square if possible and should be able to easily stack together. Stores like Lowes and Home Depot have storage boxes like this.
Be sure not to use overly large boxes or container. Large containers seem attractive but are often too heavy and awkward to carry. Medium boxes are easy to carry and work well when using a hand cart. If the box won't fit through a door at its widest point, it's probably too large.
Bonus: If you can afford it, use clear plastic storage bins. Clear bins will help you easily identify the items within the container. This will help you quickly locate a single item inside a box.


Lay Out Your Storage Unit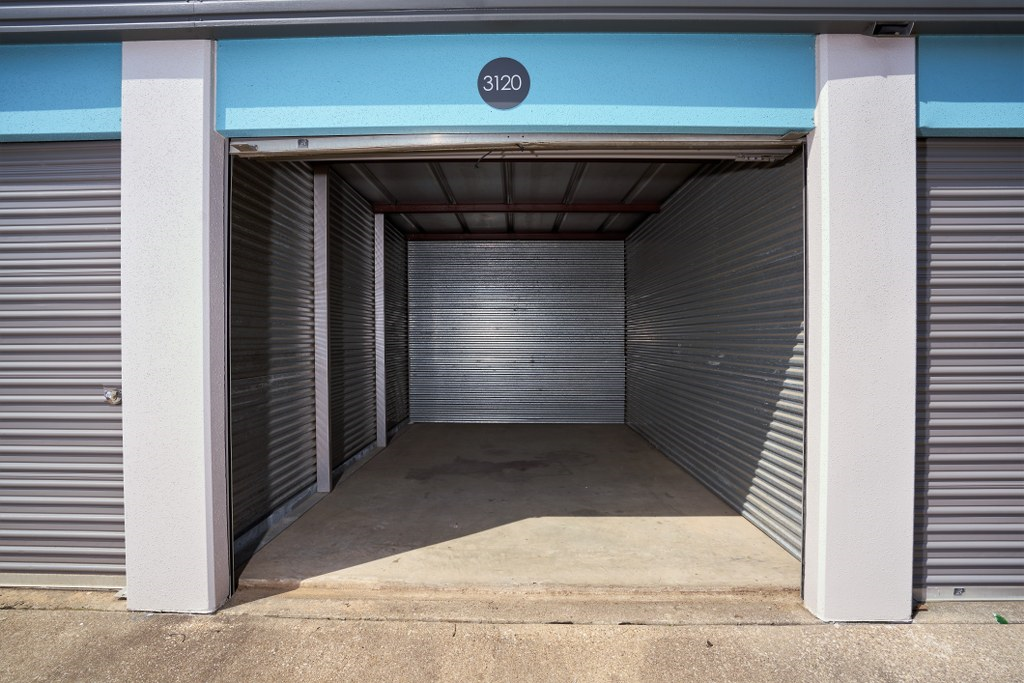 You've got everything packed and it's time to find the right storage unit for everything. It may be tempting to get the smallest storage unit possible, but if you might need to get something out or store additional items in the future, you may want to go up a size. A slightly larger storage unit will allow you to create a storage layout and more properly organize how your storage boxes and containers are stored. This also makes it possible to navigate between the front and back of your storage unit by creating one or more walking lanes.
With your layout, we recommend lining items up against the walls of your unit leaving a clear path through to the items at the back. If you have an extra wide unit you may also be able to create a middle section and two aisles. A storage layout like this ensures you can quickly get to and retrieve your stored items and will save you from needing to unpack and repack your storage unit just to get 1 box out.


Use Shelves if Possible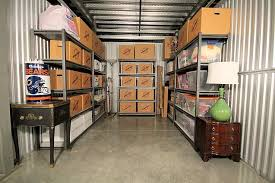 If you can, utilize shelving to store your items. This will make it easy to get to boxes that would otherwise be at the bottom of a stack. Shelves also prevent box failures from over stacking. Over time, if heavy boxes are stacked a box may become crushed and a tower of boxes can fall -- creating a hazardous storage space.
Shelves are best suited for items you identified as high priority either because you need to quickly access them or because of their value.
If you can't use shelves, be sure to stack heavy boxes at the bottom and to minimize how heavy of a load will be stacked on the box. Utilize heavy-duty or stacking containers if you'll be stacking boxes. This will reduce the likelihood of a box collapsing and will make your box stacks sturdier and safer.




At Bargain Storage, our Texas and Arizona facilities offer you clean and affordable storage solutions, including drive-up units for quick and easy access and, as we've discussed here, even climate-controlled options. We've got something for everyone!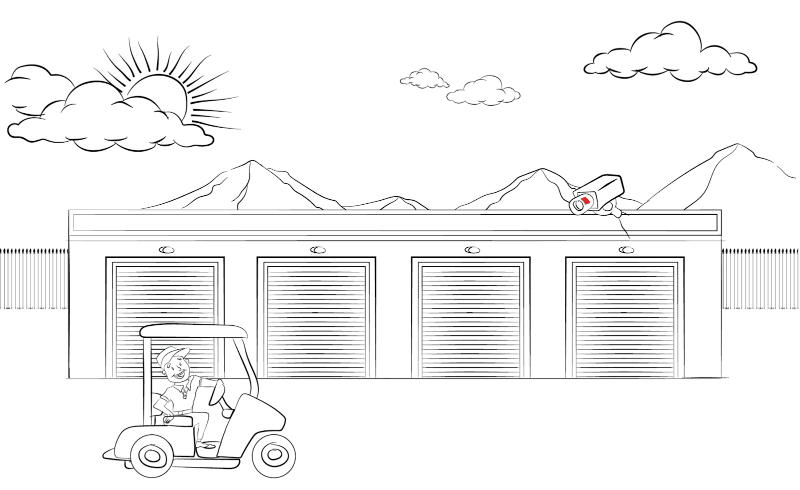 Need help selecting the right size unit? Check out this helpful blog and size guide. Our FAQ and storage tips also might come in handy. And, if you're looking for long-range storage options but want more clarity on the best solutions, feel free to contact us!
Better yet, drop by a Bargain Storage facility near you so that we can give you a tour, show off our variety, and get you set up in a storage solution customized to your needs — including whether a climate-controlled or standard storage unit is right for you.