Have you ever wished that you had an extra room to keep all those items that you don't want or need in your home day-to-day? The reality is, no matter how big your space is, everyone can benefit from some extra storage. Whether it's seasonal decor, important documents, memorabilia or unrelated items – having a warehouse for storing these things gives you more freedom and flexibility with the way you use your living spaces at home. Here are four types of items that might be worth considering keeping in storage – read on to discover why it could make sense for your lifestyle.
Seasonal Items
Some of the most common items put into domestic storage are seasonal supplies. That could include anything from artificial Christmas trees and lights to Halloween costumes or birthday decorations. With these celebrations only coming round once a year, it makes sense to keep these items – that can take up a lot of unnecessary space – out of the way. If you're storing delicate items like Christmas lights or fragile decorations, make sure you take the time to properly protect them with bubble wrap, tissue paper and a strong container.
Kitchen Items
Especially if there's lots of people living in your household, it's easy to quickly accumulate crockery and other kitchen-related items. Perhaps you're holding onto that extra cutlery set for when your child goes off to university, or maybe that collection of plates will be used when someone buys their first home. If you think you're going to be able to get some use from these items but are limited for space within your property, storage is the perfect solution.
Photos, Files and Collectibles
There are some things that we collect over time that're too valuable to throw away but take up too much space to leave lying around. Photo albums, schoolwork, certificates and other sentimental items all tell a different story in your family history, but the truth is they often get buried away only to be looked at on rare occasions. Putting these important documents into storage is a great way to protect them from damage that can occur when they're lying around the home. Light and heat especially can ruin photos or files over time, so make sure you store them in a protective case and don't overload heavy boxes.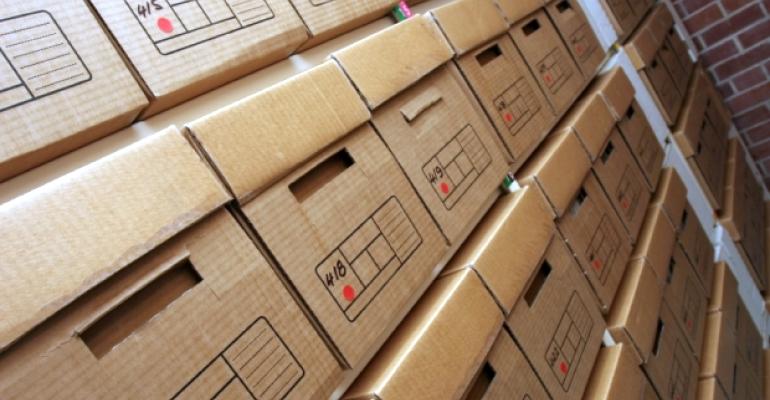 Furniture
Last but certainly not least, pieces of furniture are generally the most commonly stored items. Sofas, chairs, cabinets, beds, drawers and anything else that is difficult to keep at home when not in use are best kept in storage. This way you will still have access to them should you need some extra chairs at the Christmas dinner table, for example, but they won't take up precious space at home. Furniture is also commonly put into storage when people move home. If you have any old pieces lying around that you think you may use again in the future, making the effort to take them to storage will only make your life easier.
Take Control of Your Space
With 62% of people in the UK reported to be working remotely, it's never been more pressing to find extra space at home. Whether that's to make room for a home office or just to have a bit more freedom, it's amazing how a few small changes can make such a big difference. If you're looking to declutter your property, consider which items may be suitable for storage and start taking back control of your space.
Final Thoughts
Need help figuring out where to start with your big move? Jump-start your next steps with this greatest moving checklist of all time!
Pick a reputable self-storage facility. Not every storage facility is the same. Every one of our facilities has state-of-the-art security, clean storage units, and friendly on-site staff. Plus, we have climate-controlled units available. If you're in the hunt for affordable self-storage, look no further than Bargain Storage.
Once you've sorted out what you can and can't store in your self-storage unit, make sure it's protected and covered with self-storage insurance. Check out our comprehensive overview on the subject here.
Questions about permitted and prohibited items in a storage unit?