Whether you are an individual or a business, you will likely need to leave your belongings in a self-storage facility at some point. In order to protect customers and best protect their belongings, providers of self-storage services must ensure that their facilities are properly monitored by employing the most modern and effective technologies, ranging from smart locks to security cameras to alarm systems to access control measures.
Here, we will share with you some insights on the technology helping keep self-storage centers safe and keeping customers' belongings and property protected.
The Main Components of a Surveillance System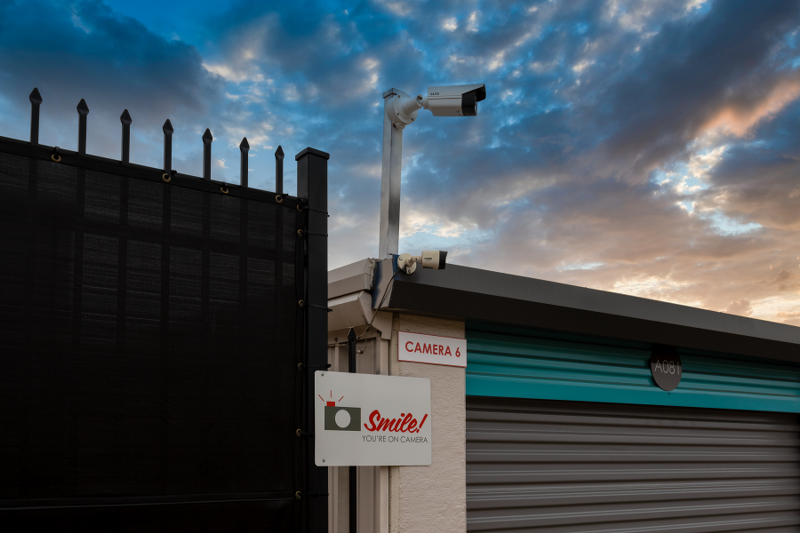 A comprehensive surveillance system aimed at boosting the security of self-storage facilities should include various components. Before digging into each of these features in detail, here is a quick summary.
Security cameras

can provide ongoing monitoring of your facility.

Video analytics

can analyze footage and alert you of suspicious behavior.

Access control solutions

can control who is permitted to access the premises and prevent unauthorized entry.

Motion sensors

can detect unpermitted access or movements.

Alarm systems

can alert your security staff or authorities as a reaction to a threat.

Clever lighting

can help deter criminals from breaking into your facility when it's dark.

Cybersecurity

can help you protect your data and systems from data breaches and other cyberattacks.
Security Cameras
These devices are one of the most crucial components of your surveillance systems. By acting as a watchful eye over the entire facility, they can both discourage thieves and other intruders from accessing the premises and collect evidence of a crime when such intrusions end up happening. They should be placed in different areas of your self-storage facilities and in a way that provides the widest coverage possible.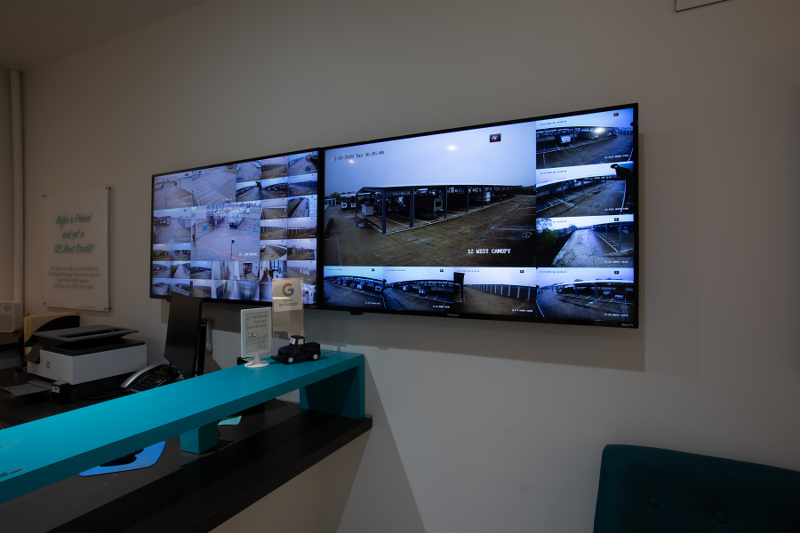 Nowadays, it's increasingly common to use cloud-based security camera systems. These solutions allow administrators and other users to access security footage from anywhere. All you need is an internet connection. Storing security videos on the cloud may also reduce the risk of unauthorized people accessing these files. When they are stored in a physical facility controlled by you, that facility itself needs its own tight security measures to prevent entry by ill-intentioned individuals. In contrast, accessing data stored on the cloud is much harder for hackers, as cloud providers usually employ the latest and most effective cloud and cybersecurity measures.
Video Analytics
Another great tool for protecting your self-storage facilities is video analytics. These solutions leverage machine learning and advanced algorithms to monitor, process, and analyze very large volumes of video features. This allows them to identify objects, people, and activities and provide actionable insights. For example, video analytics can analyze the number of individuals entering and leaving a self-storage facility and the time they spend inside. When the behavior of a specific individual tends to divert noticeably from the expected one, video analytics can alert the competent staff to look closely at the situation, thus reducing the risks of theft, vandalism, and other crimes.
Video analytics can also help you track your customers' activity and use this information to optimize your operations and provide a better experience for the users of your facilities.
Access Control Solutions
These solutions allow administrators to manage who can access the facility or specific areas at any given moment. By doing so, they can ensure that only authorized personnel can enter the premises. Access control solutions can also help self-storage businesses cut costs by reducing the need for on-site staff to monitor who is entering and leaving the facility. They can also boost customer satisfaction by allowing businesses to stay open 24/7 so that their users can access them at any time they see fit. Some popular access control measures include card readers, biometric readers, and keypads.
Motion Sensors
These devices emit pulses or waves in an area to sense changes in motion and trigger an alarm. They can be extremely effective in protecting a self-storage facility from theft or vandalism. Businesses can also install them near doors and windows to detect intrusion attempts from authorized individuals before they enter the facility. The installation of these solutions can allow your security personnel to respond quickly to break-in attempts or alert the authorities when necessary. In turn, this will give your customers additional peace of mind and increase the chances they will choose your business as the right place to store their objects.
Alarm Systems
Alarm systems work in conjunction with the aforementioned solutions to alert your security staff or the authorities when unauthorized entries and other hazardous events present themselves. Using reliable alarm systems can greatly reduce the risks of vandalism, theft, or other dangerous incidents.
To achieve a high level of protection, these solutions must be seamlessly integrated with your motion sensors, access control devices, security cameras, and video analytics solutions. Your surveillance system should be designed as one single brain where each component constantly exchanges data with the others and triggers an action when necessary.
Clever Lighting
It's important that your self-storage facility be well-lit. In addition to providing enough visibility to your clients and staff, good lighting also works as a deterrent against criminals. Pole lighting can be a great option for your self-storage business because it allows you to adjust the brightness of your outdoor space depending on the time of day. This will help reduce energy costs and the risk of costly maintenance. You should also consider using flood lights for the exteriors of your facility, while shoebox lights and wall packs are a great way to lighten your parking lots and driveways.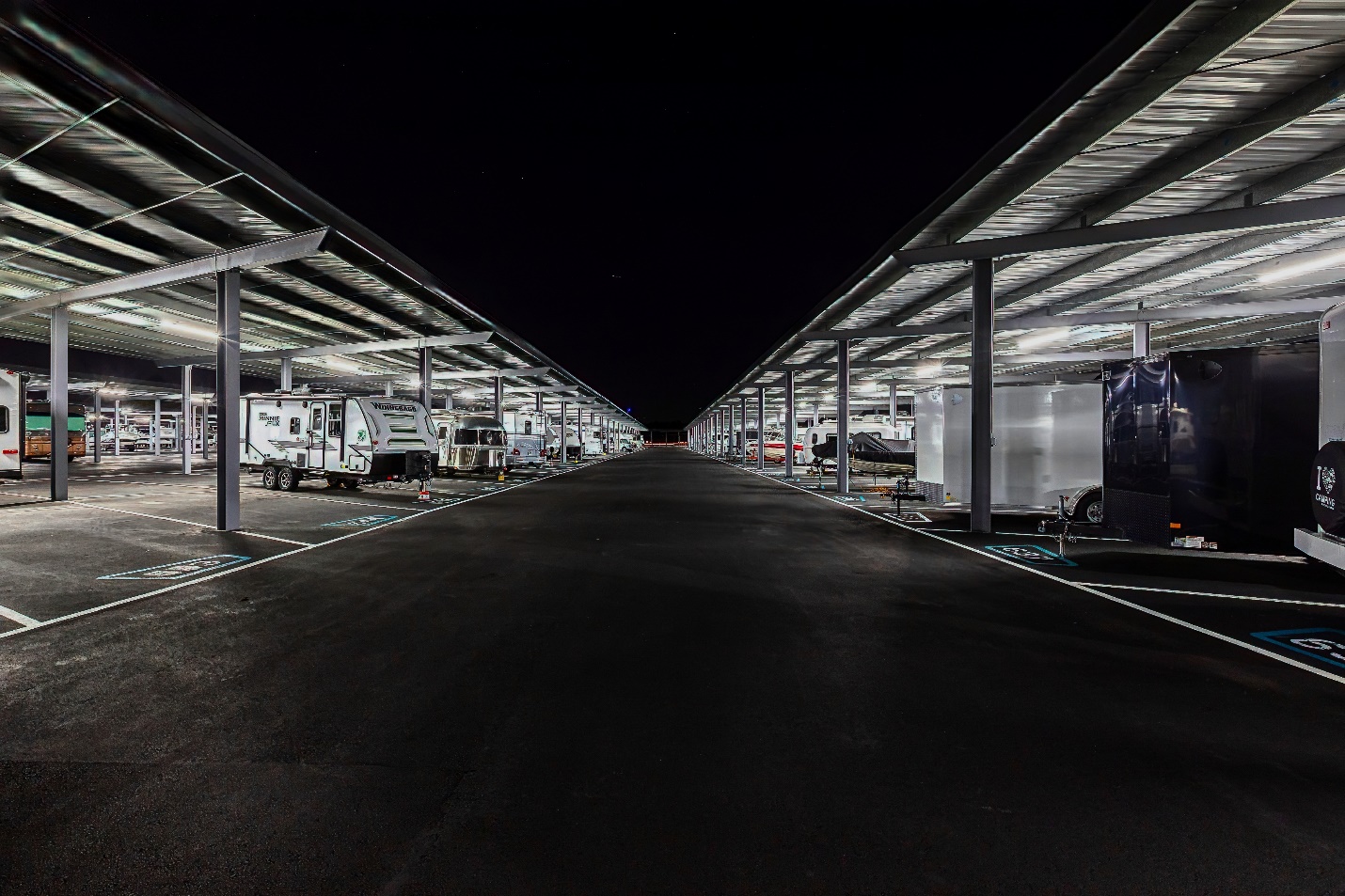 Cybersecurity
Cybersecurity is essential for self-storage facilities because it helps protect sensitive data, such as customer information and financial records, from malicious attacks. It also helps to ensure that any devices used remotely are secure. Cybersecurity measures can include using strong passwords, encrypting data, implementing access control systems, and using cloud-based video surveillance systems.
By taking the necessary steps to protect against cyber threats, self-storage facilities can help ensure the safety of their customers' property and prevent costly data breaches. Additionally, having a cybersecurity incident response plan in place can help mitigate the damage caused by a breach and provide guidance on how to respond quickly and effectively.