Let's face it: We could all use a little more storage, whether you're downsizing your space or you're finding you need more of it available. When that time comes — and you choose to rent from a self-storage facility like Bargain Storage — you want your belongings to be safe and secure for the duration of their stay.


Isn't that why you pay for a storage unit instead of leaving it up to chance in your friend's (or, heck, even your own) garage? But, not all self-storage facilities are created equal in their care and concern for protecting your valuables.
It's up to you to look beyond a slogan of security and find the self-storage facility that prioritizes it above anything else — and has the protocols to prove it. The best protocols offer layers of protection that are a joint effort between the storage company and customer.
Take 5: Make Sure The Self-Storage Facility You Choose Offers These 5 Safety Features
When you're on the hunt for a self-storage unit, look for these 5 safety features in a self-storage facility to keep your belongings secure:
#1: Sophisticated Surveillance
As you take your tour of a self-storage facility, notice the number of cameras and warning signs posted to make everyone aware of the facility's security measures. The visual alone is effective at deterring thieves.
Of course, you want to know that the footage is high quality and will be available for playback if an incident occurs. That's why it's imperative to ask if the self-storage facility's cameras take high-definition footage.
Also, ask how many days the DVR (digital video recorder) captures. The answer should be a minimum of 30 days, and if the facility manager doesn't know, this should give you pause about trusting them with the security of your belongings.
Another helpful tip: Police will not prosecute the thief without a clear image of their face on the security footage. So, look at surveillance camera placement near entries, exits, and storage units to ensure they're not leaving room for blind spots.
The best way to know the quality of the cameras is to ask to see the security monitor. Extra points if they already have it on display, as we do in our Bargain Storage Welcome Centers! The camera should have a clear focus that can pick up facial features and display license plate numbers. Low-quality cameras will display only a blurry outline and are no help for important identification.
What You Can Expect At Bargain
We utilize a state-of-the-art 24-hour surveillance video system that effectively tracks activity throughout each facility.
#2: Bright + Adequate Lighting
When it comes to the security of your prized possessions, you don't want to be left in the dark (literally)! For security cameras to capture quality footage, the "stage," if you will, needs to be well-lit if thieves ever try to put on an unannounced show.
Keep in mind that there usually isn't lighting in individual storage units, so a good self-storage facility owner will know that the lighting they provide at common entry points and in hallways needs to make up for this.
Look for lights that are mounted high enough to cast a bright and wide light spread. Also, note if the lights stay on through the night, inside and outside, to optimize security cameras' vision. Make sure there is adequate light coverage in the same places you look for cameras. Extra points if the self-storage facility has motion-sensor lights so that your visit is well-lit and leaves you feeling safe and secure.


What You Can Expect At Bargain
We have installed bright, high-lumen LED security lighting throughout all of our storage facilities. We also have installed motion sensor LED lighting on a timer in select hallways. Our parking lots are also well lit with high output LED lumen lighting.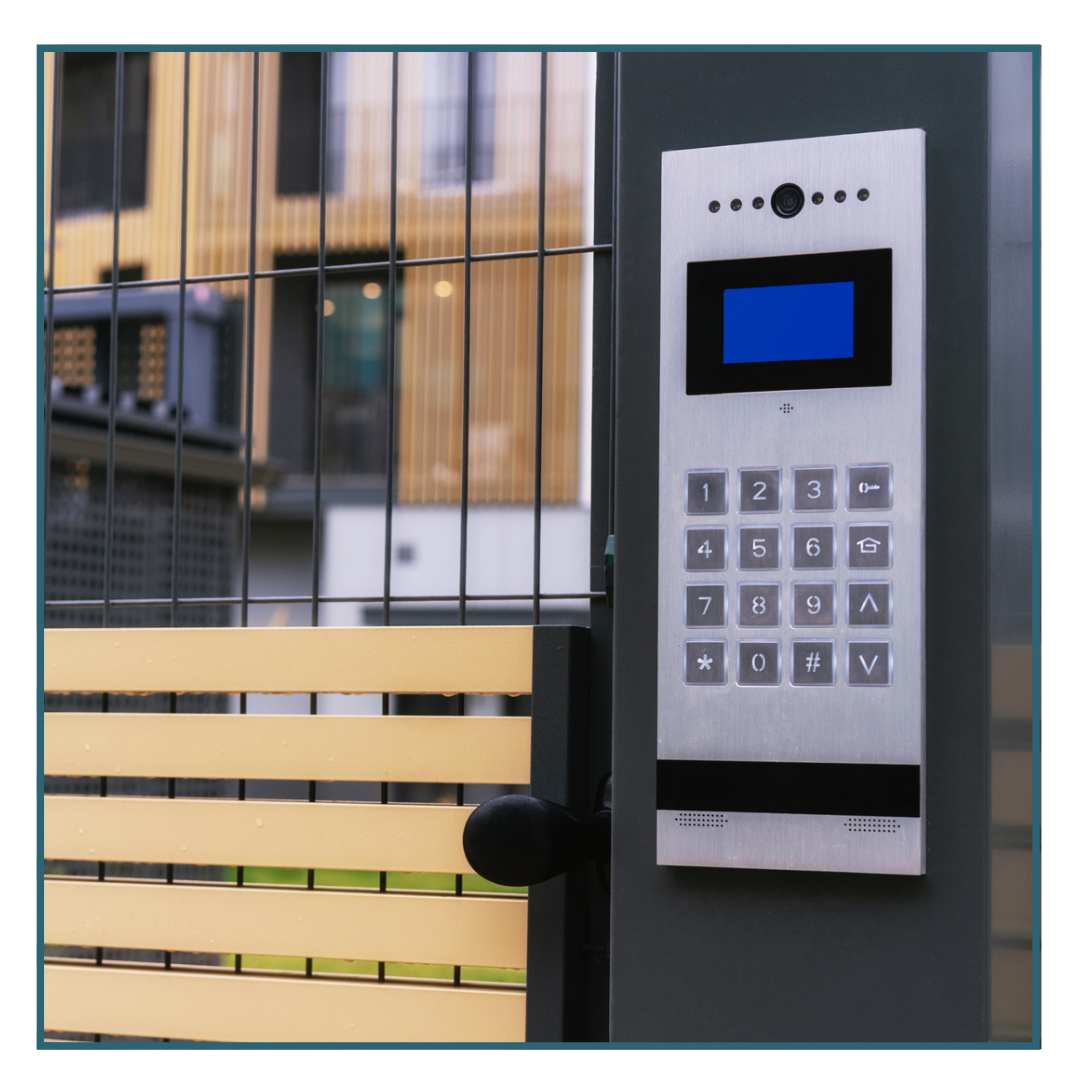 #3: Perimeter Fences + Keypad Access
Perimeter fences are one of the most effective ways of securing a storage facility, so it's essential that yours has one with either a slide gate, swing gate, or vertical pivot gate.
In addition to a perimeter fence and gate, an access keypad with unique codes for each tenant is a necessary security feature. This provides a documented history of who has accessed the facility on any given day. (It goes without saying that you should not share your passcode with anyone!)
It's also worth noting the self-storage facility's hours of gate access. It's not a bad thing if a facility isn't open 24/7. Limiting late-night hours and keeping access time between 5 AM to 10 PM like Bargain Storage does, gives plenty of time for regular daily activity while keeping unwanted visitors away. (If you grew up hearing that "nothing good ever happens after X o'clock," then the same principle applies here!)
What You Can Expect At Bargain
In addition to a secure front gate requiring a personal identification number, our facilities fully enclose the perimeter with a safety fence placed around the entire property. To gain 365-day automated access to the site or storage facility, each person must enter unique personal identification at the gate. Entry is not allowed until the proper code is submitted.



#4: Good Security Hardware + Software
Storage Unit Locks
Basic shank-style locks are easy to come by — just think of Paris' once-famous lock-laden Pont des Arts — fine for keeping lovers' wishes safe, but not so fine for protecting your possessions. So, just as a deadbolt is the standard for your home security, the disc lock should be the go-to for your storage unit. When locks are compromised, it's usually by the use of bolt cutters, and since thieves are looking for the quickest option, they will most likely go for shank locks that, unlike disc locks, are easy to cut in a hurry.
Security System Software
Alarms and keypads are necessary and great features, but they're only as good as the software system that monitors and controls them. The self-storage facility you choose should have a high-quality controller and software security to ensure that it's always actively protecting your storage unit.
What You Can Expect At Bargain
We provide every new tenant with a free disc lock. We also have invested in a high-quality security system, with a large monitor displaying all surveillance checkpoints that can be viewed in our Welcome Center.
#5: Attentive Property Manager
We've spent a lot of time talking about property features to look for, and for good reason. They matter. Know what matters even more? The people who oversee it all. A good property manager is worth their weight in gold!
Unlike a national chain, a smaller self-storage company likely will have a property manager who lives on-site. In speaking with the manager, you should feel that they care about you and your property. They are the "eyes and ears" of the facility.
You can tell a lot about the storage company by how its property manager behaves, which is why you should consider only those with higher customer review scores. Whether they live on-site or not, it's the manager's job to see something and say something — protecting the grounds as if it was their home.
What You Can Expect At Bargain
Our resident management teams are familiar with the layout of each facility in detail. They train to stay alert for various activities that may look out of place or suspicious.
One of our Bargain Storage Area Managers, Dan Brown, says it best:
The "I's" Have It: Insurance, Inventory, & Infographics!
Once you've decided on a self-storage facility that meets all of these necessary security criteria, it's still important to consider insuring the contents of your storage unit the same way you'd insure your car or rental home.
We suggest doing your research and finding the best coverage for your specific needs. Opt for a storage facility like Bargain Storage that doesn't require you to pay them for insurance, as this can be a common surprise charge tacked onto a facility's promotional rental cost. The coverage might not be as reliable as other insurers, and it usually doesn't allow you to select one suited to your preferences.
Learn more about what to consider in finding the best storage unit insurance coverage here.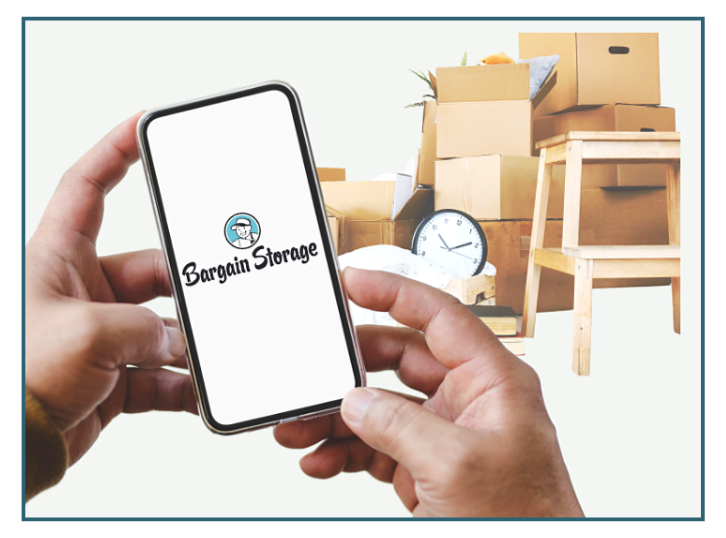 In addition to keeping your property secure and insured, it's a good idea to keep a thorough inventory of your items in storage. Keep track of serial numbers and stay organized with photos so that you know what's in your storage unit at any given time. Check out our favorite smartphone inventory apps that can simplify this process.
BONUS!: Save this infographic for a quick reference guide to help you scope out a safe and secure storage facility.


Don't Ignore Your Gut: Feel Safe At Your Storage Unit
When you visit self-storage facilities to make your selection, it's crucial that you feel safe as well:
Is the facility in a part of town you feel good about?
Are you happy with its curb appeal — is the landscaping well maintained and not obscuring views? Is the main office and storage units clean and tidy?
You also should feel comfortable when visiting your storage unit, regardless of the time of day:
Be aware of your surroundings and don't let anyone follow you through the front gate or into your unit.
If someone is acting peculiar, or you notice any suspicious activity, report it immediately. There should be no loitering around any facility at any time.


Searching For Secure Self-Storage Near You? Bargain Storage Offers A Safe Haven
At Bargain Storage, our Texas and Arizona facilities offer you safe, secure, clean, and affordable storage solutions. This includes drive-up units for quick and easy access and climate-controlled options.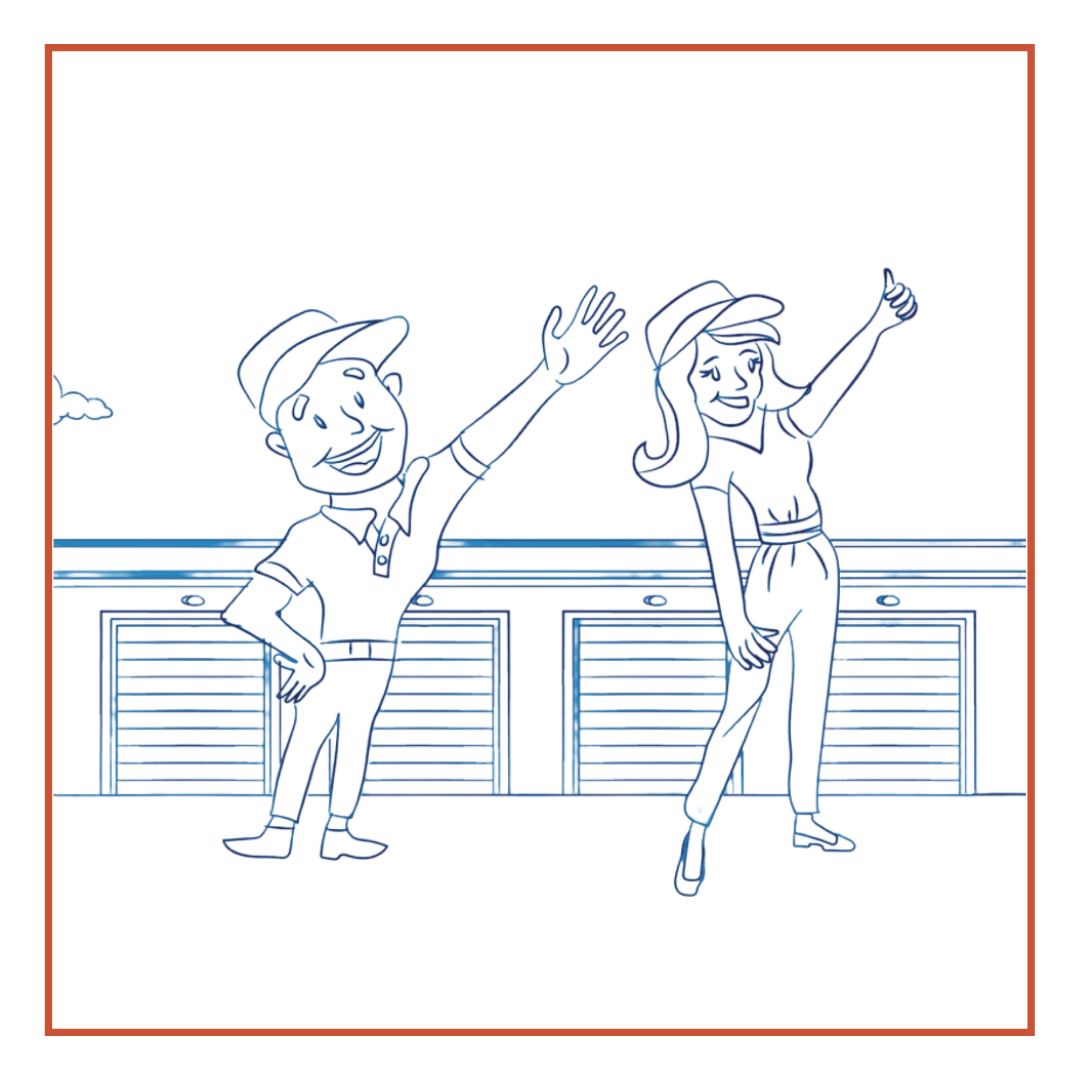 Need help selecting the right size unit? Check out this helpful blog and size guide. Our FAQ and storage tips also might come in handy. And, if you're looking for long-range storage options but want more clarity on the best solutions, just contact us!
Better yet, drop by a Bargain Storage facility near you so that we can meet you in person, smiling face to smiling face (even if we're wearing masks!). We'd love to give you a tour to view all of our safety features and get you set up in a secure storage solution customized to your needs.