Summer might steal the show when it comes to RVing, but there's no reason you have to winterize your rig and store it away as the temperatures start to fall. Instead, consider staying on the road as much as possible this fall and winter.
Fall and winter trips can be extremely rewarding. You'll see beautiful colors, can explore area festivals across the country, and you might even form new traditions around the holidays.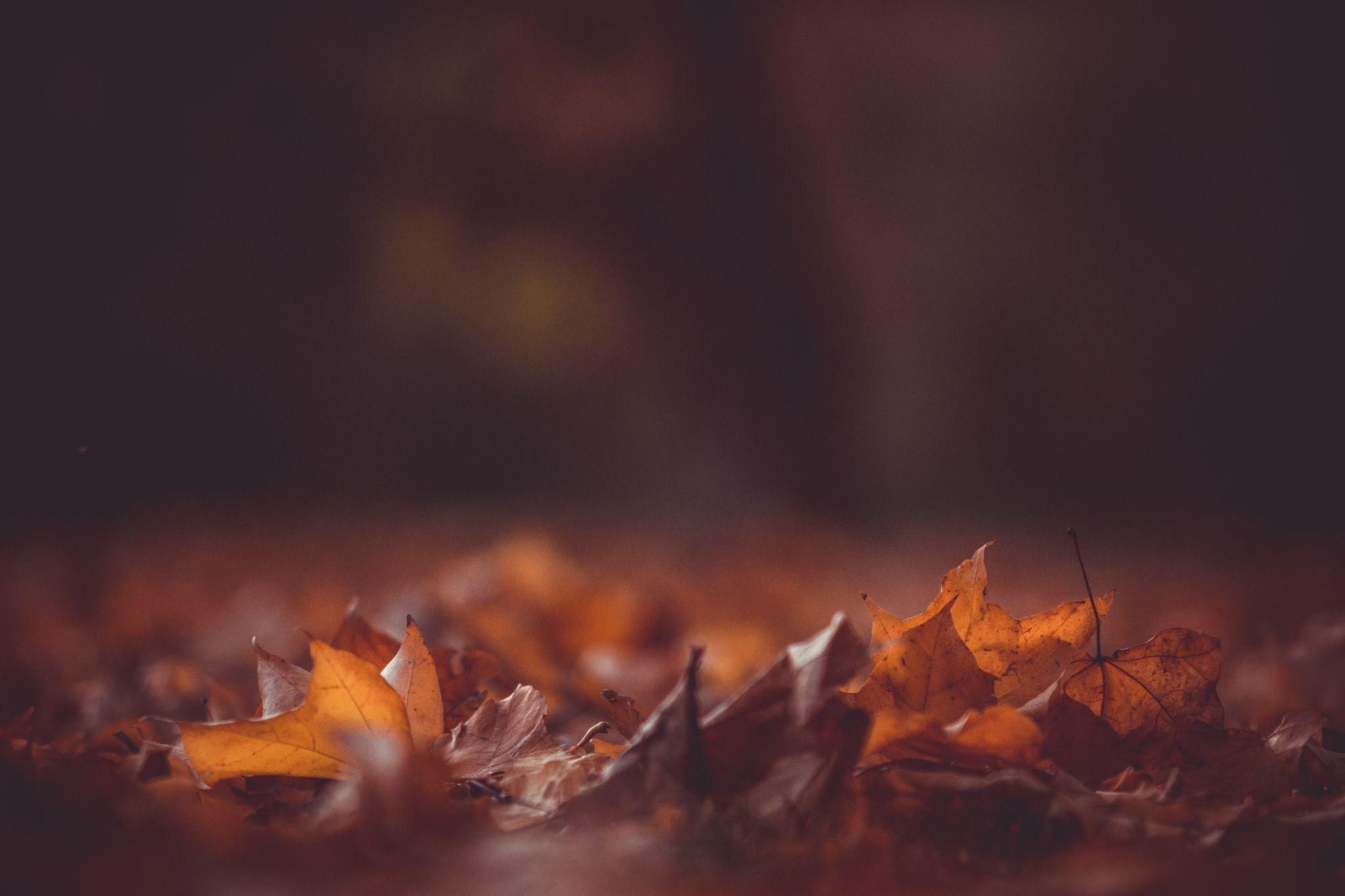 However, there are a few extra planning and preparation tips to keep in mind. Things you don't necessarily have to think about in the summer can make or break your fall and winter trips. So, if you're considering hitting the road during these colder seasons, let this serve as your guide to getting started.
Understand the Differences
RVing in the summer is vastly different from taking fall and winter trips. The more you understand those differences, the better your experience will be.
Obviously, things are going to be a bit colder. You'll need to plan ahead more than you would on a summer trip, noting a few dos and don'ts that will keep you safe and comfortable. For example, make sure you understand the climate of the places you'll be traveling. Some of the best locations for fall colors or beautiful winter scenery can have extremely cold temperatures. If your RV isn't prepared for that, the lines could freeze and end up causing an expensive mess.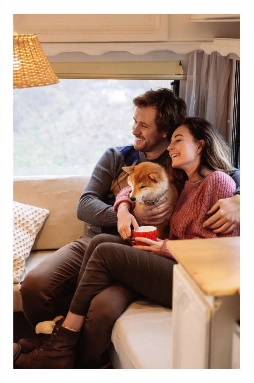 Make sure you understand how to use your RV's heater. You probably don't use it much in the summer but making sure you have adequate heat now will keep everyone comfortable. It's also essential that all passengers understand how to keep things safe when the heater is in use, making sure nothing is blocking it or causing a fire hazard.
Finally, seek out campsites that will give you a bit of warmth and comfort. Park in areas where the sun will shine down on your RV for most of the day, so you can heat up your rig without wasting so much energy.
These differences might seem obvious, on paper, but when you've been RVing solely in the summer, it's important to bring them to light so you don't make any absent-minded mistakes.
Prepare Yourself and Your RV
Once you understand the differences between fall and winter travel, it's time to start getting your RV ready for the road. Most people think of winterizing their RV when they're planning on storing it for the winter. However, even if you plan on driving it, there are still some important winterization techniques that will protect it during cold snaps and inclement weather. Some of the most important winterization tips include:
Covering windows with curtains or drapes;

Placing foam in ceiling vents to prevent heat from escaping;

Skirting the exterior of your RV;

Installing a holding tank heater;

Double-checking weather stripping.
In addition to preparing your RV, it's essential to make sure you and your family are ready to hit the road, too.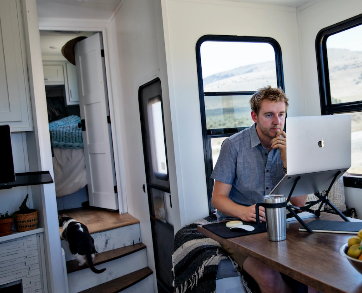 For starters, prioritize your medical care when you're away from home. Make sure your doctor knows you'll be away, especially if you have an underlying condition or need medication. You can stay in touch with your practitioner by utilizing telehealth visits, no matter where you are. Fall and winter tend to have higher rates of illness and infection, so making sure your doctor is available can make a big difference in your comfort and security.
It's just as important to practice preventative care on the road. You'll feel your best while traveling when you pack nourishing foods and prioritize rest. If you plan on participating in plenty of fun outdoor activities, make sure you pack meals and snacks that will boost your immune system. Certain foods fuel an active lifestyle and provide sustained energy, like berries, nuts, and whole grains. Having adequate storage for extra supplies can make a big difference in everyone's comfort level, safety, and health.
Stay Active
Just because the days seem shorter, and the weather is colder doesn't mean there aren't plenty of things to do in the fall and winter. Hiking, for example, is one of the best ways to immerse yourself in beautiful fall foliage. If you truly want to experience the beauty of the season, some of the best destinations in the U.S. include:
Aspen, Colorado;

Conway, New Hampshire;

Gatlinburg, Tennessee;

Stowe, Vermont.
Fall and winter are also great times to try new hobbies or sports, including cross-country skiing or fishing. You can even hunt or fish and still find ways to give back to the environment. Consider giving to wildlife organizations or using sustainable hunting and fishing practices to enjoy these sports without harming the planet.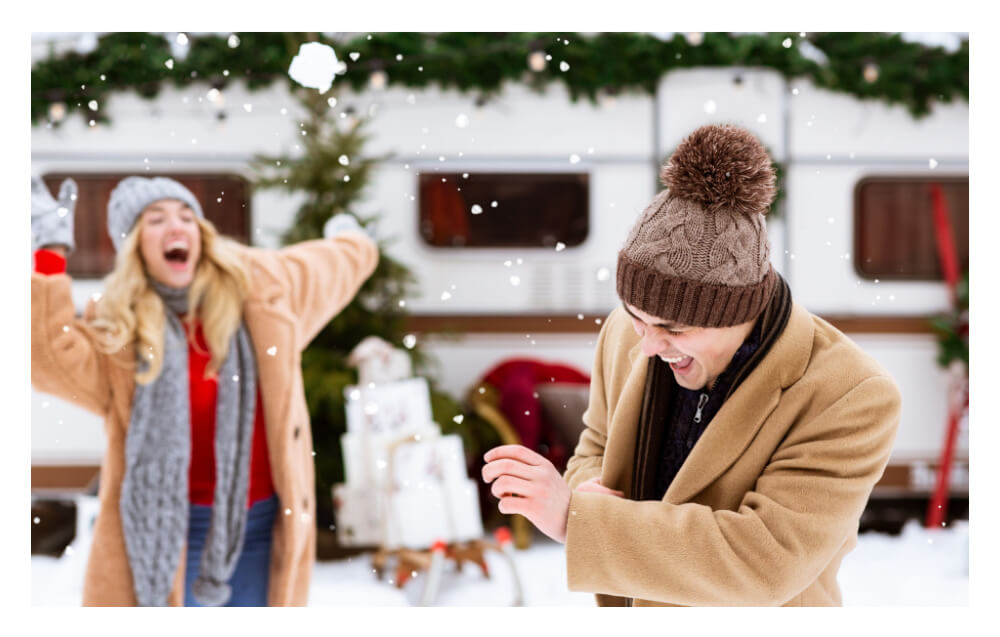 If you're used to RVing in the summer, opening yourself up to fall and winter travel can be a great way to experience new things, take part in different activities, and enjoy the natural beauty these seasons have to offer. Prepare yourself, your vehicle, and your family, and you'll have a fantastic time on the road for the rest of the year.