There's nothing quite as satisfying as breaking out of your daily routine and traveling to a new location. Whether you prefer a relaxed trip to the beach, a cultural learning experience, or a jam-packed jaunt to the city, vacationing can enrich your life and give you a chance to reenergize!
However, the last thing you want to experience while vacationing is an illness. So, consider these strategies to prepare, protect yourself, and alleviate issues when they happen.
Prepare Ahead of the Trip
When you vacation, travel insurance can protect you and provide peace of mind. Look for a policy that provides reimbursement if you have to cancel or delay your trip due to illness. Additionally, if your health insurance doesn't provide universal coverage when you travel, find a policy that offers reimbursement for both medical services and emergency transportation.

Next, refill your prescriptions if necessary, and pack more medication than you think you'll need. It's always best to be well prepared in case of unforeseen delays. When traveling with prescription medications, keep them in their original, marked containers and avoid putting them in your checked bag.
Further, if you have a sensitive medical condition that needs adequate management, it's a good idea to have a copy of your medical records on hand in case of emergencies. Consider saving them in a PDF. In case of an incident, you'll have them accessible on your phone or other device and just pull it out of your PDF.
Also, pack a first aid kit with basic healthcare essentials. Consider including:
Your preferred natural supplements, such as melatonin or multivitamins

Antibiotic ointment, gauze, medical tape, and bandaids

Pain relief options, such as aspirin, ibuprofen, and acetaminophen

Over-the-counter cold medications, such as cough drops and a decongestant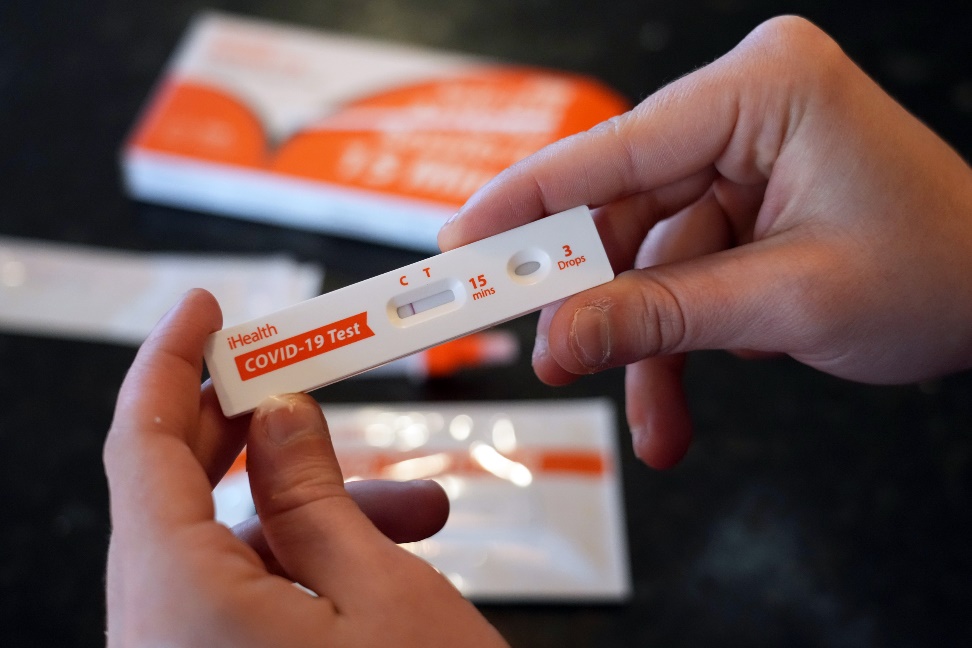 Also, in light of the ongoing COVID-19 situation, you should consider packing a thermometer, a COVID-19 test, and an oxygen monitor in case you develop symptoms.
Be Cautious While Traveling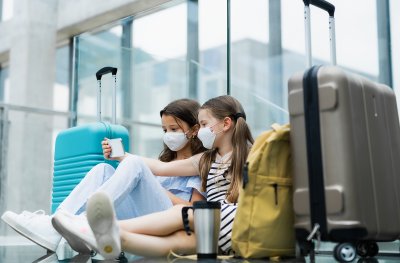 Once you are traveling, it's best to protect yourself with common sense measures. For example, wash your hands frequently with soap and water, especially before meals. Studies show that this simple step can provide protection against both gastrointestinal disorders and respiratory illnesses. Similarly, consider wearing a mask if you are in a crowded environment.
Additionally, make an effort to prioritize healthy practices like exercise and good nutrition. Many hotels have gyms that make working out especially convenient. It's also always fun to explore your new locale on foot.
Healthy eating can be more challenging, but don't despair. If you are renting an apartment, consider preparing some of your own meals. Also, reduce the temptation to binge on junk food by not letting yourself get overly hungry. More specifically, don't skip meals and have some healthy snacks available in case hunger strikes.
Finally, be well prepared if you plan to engage in any physical activities. For example, if you are hiking, wear proper shoes, bring enough water, and stay on marked trails.
Take Action When Sickness Strikes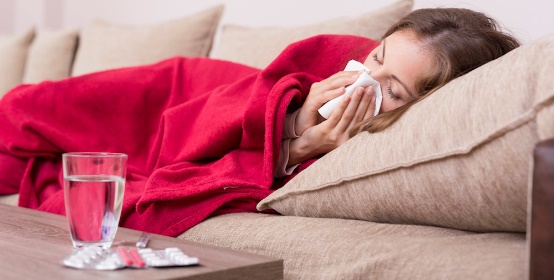 While being cautious reduces your odds of sickness, it's not a guarantee. If illness strikes, take a deep breath and try not to panic. You can treat most minor illnesses by prioritizing rest and drinking plenty of fluids. Also, remember that your first aid kit contains basic essentials to help you feel more comfortable.
If things escalate, reach out for help:
Contact your travel insurance provider for suggestions

Call your primary physician for a prescription

Make an appointment with an online doctor

Visit a nearby pharmacy and speak with the pharmacist

Use your phone to locate the nearest walk-in clinic
When planning for your next vacation, don't worry too much about getting sick. Instead, focus on being prepared before you leave, protecting yourself while traveling, and enjoying every minute of your trip!