Contrary to popular belief, many accessories are not just decorations, designed to highlight and distinguish your iPhone from others. They protect your device from damage resulting from intensive use of the device and expand its capabilities in standard and non-standard life situations. In this article we will tell you about the most useful and popular accessories for iPhone which you can find online.
1. Smartphone Cases

Of course, the first and most widely used accessory that often bought alone with a smartphone is a case. Cases divided into three main categories: hard phone case, wallet phone case and case-bumper. The main purpose of all of them is protecting the body of the iPhone from scuffs, scratches, dents, and, of course, decorating it, making it look different and unique from other iPhones. Often, people do not distinguish the difference between a phone case and a bumper and get confused.
The most common type of case is a phone cover; it is something between a flip case and a bumper, which covers both the back surface of the device and its sides. In some models of hard phone case, it can also slightly protrude beyond the front surface, thereby protecting the screen from direct contact with horizontal surfaces. Material, from phone covers made, can be virtually anything: natural or artificial leather, aluminum, plastic, silicone, various types of polyurethane, etc. The popularity of the phone cases is caused by two main factors: different prices, including the most affordable and a variety of designs that can emphasize your individuality.
The bumper case covers only the sides of the iPhone, leaving the back and front surfaces completely visible, and in most cases slightly protrudes over them, protecting it from direct contact. Of course, this type of case won't save you from scratches on the screen when you carry it in a pocket or bag, but it will provide basic protection from chips, dents and cracks on the edges of your device. It is made of aluminum (more expensive and reliable) or silicone (cheaper and more decorative).
The wallet phone case is a more status version of the case, which is made of leather, less often - in combination with polyurethane. The cost of such cases (as well as all others) depends on the quality of materials and stitching, exclusive models and prints, and the size of your smartphone.
The most popular model for iPhone right now, is an iPhone LED phone case, because of the excellent value for money and quality and unique design with a glowing light.
2. Protective Films and Armored Glass

Next most important accessory is screen protectors. The screen and camera lenses are some of the most expensive and at the same time most vulnerable components of the iPhone, so protecting them from damage is more than a smart investment. While films and armor glass are not much different in cost, armor glass offers the highest level of 9H protection against scratches and cracks from dropping your device. If you accidentally drop your iPhone, it will absorb the impact and become "cobwebs" like automobile tempered glass, while the native glass on your smartphone screen will remain intact and unscathed. Super-transparent, ultra-thin (only 0.3 mm), anti-reflective, resistant to grease from fingerprints and direct sunlight, armored glass also perfectly follows the edges of your smartphone and perfectly fit the screen.
Films (glossy or matte) are more common than armored glass, they can guarantee protection of your screen from scratches, but they won't save your device from damage due to a fall or a hard blow to the screen. You can apply a film or glass not only on the screen but also on the back of the iPhone, leaving it back visible but protecting it from scratches (which is often done in combination with a bumper case).
3. Cables and Adapters

Modern smartphones are no longer just a device that used only for communication, but full-fledged mini-computers, capable of solving many problems - both for business and entertainment. Therefore, if you intend to use your iPhone to its full potential and make it a part or even the center of your personal digital world, a must-have accessory for you will be cables and adapters for iPhone, which increase the convenience and expand its compatibility and integration with other devices.
4. Power Banks

A critical parameter for many modern smartphones is their battery life. Although the iPhone does not "fall behind" in this matter compared to many other competitor models, their battery life still leaves much to be desired for users who use their smartphone extensively on business trips, camping trips, RV life on the road, and other life situations involving the absence of mains power or charging from a car battery. That is why power banks are rapidly gaining popularity. Some power banks even enable you to power laptops and have enough juice to charge the average phone 10 times. Of course, they're some of the biggest and heaviest of the bunch; they definitely need to be carried in a bag.
5. Car and Bicycle Accessories

As we mentioned above travel accessories, we can't avoid talking about car accessories such as car chargers for iPhone and car mounts for iPhone. Many manufactures produce universal, innovative mounts for smartphones that can be used not only in the car, but also at home, installing them on almost any surface. The spring season is just beginning, so feel free to buy a bicycle mount for iPhone.
6. Headphones and Headsets

Whether you're a driver, cyclist or just a music lover, you'll agree that headphones and headsets for iPhone are a necessary accessory for many. We did not include them in the category must have because any iPhone is already equipped with a headset, so those who buying headphones for smartphone are often the one that not satisfied with the sound quality of regular headset.
7. Tripod Monopod

It's no secret that the iPhone is equipped with quality cameras and has outstanding photographic capabilities. That is why our article ends with an unconventional but very popular accessory - a portable tripod monopod for iPhone.
If you like to take pictures from unusual angles, take pictures with your camera phone often and a lot, if you are a fan of selfies with friends and simply lead an active lifestyle - get this inexpensive and original accessory.
We hope we convinced you that iPhone accessories are necessary and useful little things, as well as an excellent option for a gift!
Roy Hart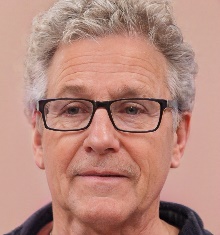 Web enthusiast. Enjoy writing tech reviews. All-around dev & writer, an on-air contributor to various websites & magazines. My job entailed show prep, YouTube management, writing segments, running tests on different tech.