Maybe your nest isn't as full as it once was, you're preparing for a life transition, or you just had too much time spent at home in 2020 to look around and wonder how you have accumulated so much stuff! Whatever the reason, there comes a time in everyone's life when you need to tackle the task of downsizing and simplifying your living situation.
To get started, don't think that you must go full throttle and join the minimalist movement but rather start small by doing some routine decluttering and downsizing. You will find this has many benefits. A primary benefit is the very fact that it lets you take control of one area of your life (which can feel great in these crazy times). Think of downsizing as a tool towards freedom from all the stuff that weighs you down. With this in mind, let's start looking forward to a fresh new start in 2021 and plan out how you're going to begin eliminating life's excesses in favor of focusing on what's most important. Whether you're moving to a smaller house or just want to clear out what no longer serves you, we recommend you start with these 5 simple steps.
Inventory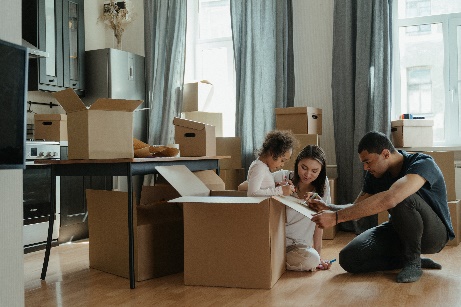 Before you can know what to downsize, first you need to know what you have. We recommend that you take full inventory of your belongings (but don't get overwhelmed! Approaching this on a room-by-room basis can help keep it a manageable task).
When going through your belongings, you will want to differentiate what the items are that you need to live day to day. The key word here is need. Not want, but actually need. Items like a bed, sofa, clothes, utensils, are examples of needed items, while most others can be considered a "want" in your inventory list. It has been proven that the key to happiness is focusing on what you need and not what you want. Once you've determined between the needs and wants in your inventory, you will want to categorize your items in 5 ways – Keep, Storage, Sell, Donate, and Trash.
Your keep pile is what will stay with you at home. Of the items that you are considering for your keep pile, you'll want to dig a little deeper to make sure they should really make the cut. Ask yourself questions about each item to determine really how vital it is to keep. For example, consider if you have multiples of the same item and if you need them all. For larger items, ask if there are any which could be downsized in just their size alone. Do you need that full sized sectional sofa, or could a loveseat work just fine? What about your California king sized mattress? Is that necessary? Finally, you'll want to ask yourself if I need to keep it, do I need to keep it at home with me? (this takes you to the next step – Storage)
Storage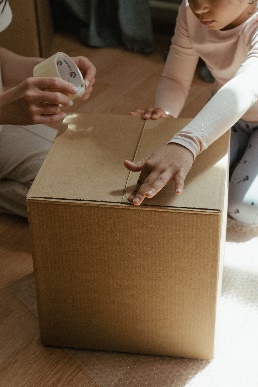 Now that you have sorted and created an inventory of your items, the next step is to clear the playing field if you will. A storage unit is a great option for the items you can't yet get rid of but don't want to keep taking up space in your home. You will frequently find that it's less expensive to rent a storage unit than to pay for the cost of a larger living space. This makes a self-storage unit very helpful in moving towards your downsizing goal.
We recommend that you use your inventory list of items to be put in storage to gage how much space you need. Choosing the right sized self-storage unit is key. Don't be afraid to ask the manager of the storage facility for advice. Use your inventory list to help them help you visualize the space you will need. By moving all of these items into a storage space, you will now have room to move through the remaining items in your downsizing project. It will also help you determine if there are extra items that you had originally marked for storage that you actually can just eliminate instead.
Sell
Anything that you're not keeping with you or placing in storage but might have some value will go into your sell category. Thankfully, there are a multitude of ways to approach selling your items. Think of it as the modern version of a yard sale. Some of the most popular avenues include Facebook Marketplace or selling apps like Offer Up. With numerous options, listing and selling your items yourself has never been easier! Pick your platform, create an account, snap a photo, and list it for sale. Once sold, you'll either meet with the buyer to exchange the item or you will have to package up the item and ship it to them. Whether you go the traditional route like hosting a yard sale, use a selling app, or auction your items on eBay, you'll be able to get a bit of profit from the items that are no longer serving you.
A word of caution though whenever you are selling items online. These are strangers you are speaking with and many email scammers troll the listings to spam you with unsolicited materials. Also, think about meeting the person at a public place such as a Starbucks or other coffee house so that they don't know where you live nor see that you are moving out with other items just laying around for the taking.
Donate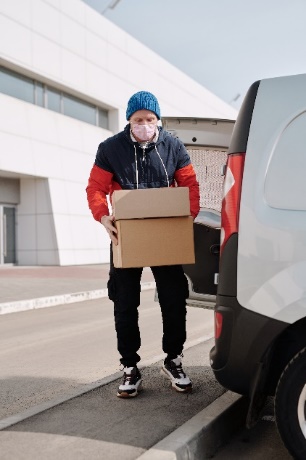 Don't have time to sell all those items that aren't going with you or into your storage unit? Donation is another great option to consider. Not only will you be helping the charity with your donations you can take tax deductions for the items you donate.
Well known places like Goodwill or St. Vincent de Paul have convenient drop off locations but don't forget there are probably many charities in your area that would welcome your donations.
You might check if your area has a Salvation Army location. Sometimes they will come and pick-up larger furniture items for you, saving you the trip! Or maybe there are different charities in your area that make a difference in areas that are important to you. Either way your downsizing can benefit both you and your community.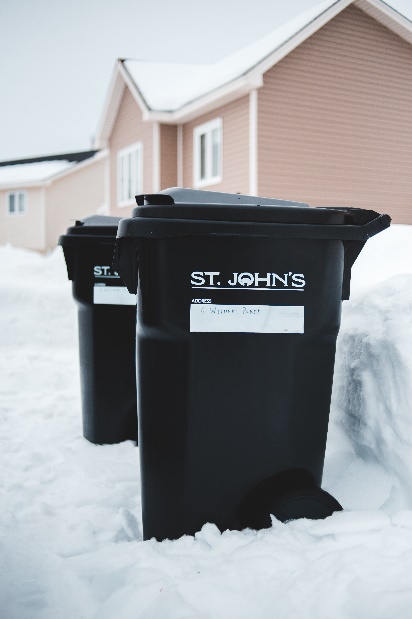 Eliminate
The final step in the process is probably my favorite. Discard, trash, throw out, and eliminate anything that is left over. It feels so good to get to this point and simplify your life by removing all of the items that you don't need, use, and won't miss once they are gone. If it wasn't worth storing, selling, or donating, then why on earth do you need it anymore?
Throw it away and be free of it! You will find the process exhilarating, trust me. Keep in mind the vision of you living your simple, stress and clutter free life, and you'll tear right through this project like nobody's business.
Bargain Storage is here to help!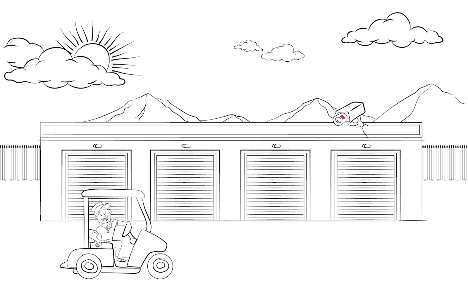 At Bargain Storage, our Arizona and Texas facilities offer you clean and affordable storage solutions, including drive-up units for quick and easy access and, as we've discussed here, even climate-controlled options. We've got something for everyone!
Need help selecting the right size unit? Check out this helpful blog and size guide. Our FAQ and storage tips also might come in handy. And, if you're looking for long-range storage options but want more clarity on the best solutions, feel free to contact us!
Better yet, drop by a Bargain Storage facility near you so that we can give you a tour, show off our variety, and get you set up in a storage solution customized to your needs — including whether a climate-controlled or standard storage unit is right for you.