Every home-based business requires a workspace. If you are a photographer, you can create your darkroom as your working environment. If you are into online selling, a spare room can also be your workspace. Freelancers must also create a workspace to be productive and have a focus on work.
Some professionals like doctors, dentists, lawyers, and engineers can also have an office at home. If you own an automotive paint shop, you can use the garage to be your workplace. Since it will be up to you to decide which kind of business you run, workspace requirements will vary. Read on because this will help you establish your workstation at home.

Workspace that Improves Productivity
In business, productivity is the heart and soul of everything. Workplace organization will significantly influence the amount of work an employee can accomplish. It doesn't matter where your offices are located, but how they're arranged, the method of doing business, and the atmosphere they generate are the key concepts to consider.
Productivity resources are thankfully accessible, and your workers are motivated to get their work done in an office. Here are some tips to improve productivity in your workplace.
Don't focus too much on the physical layout.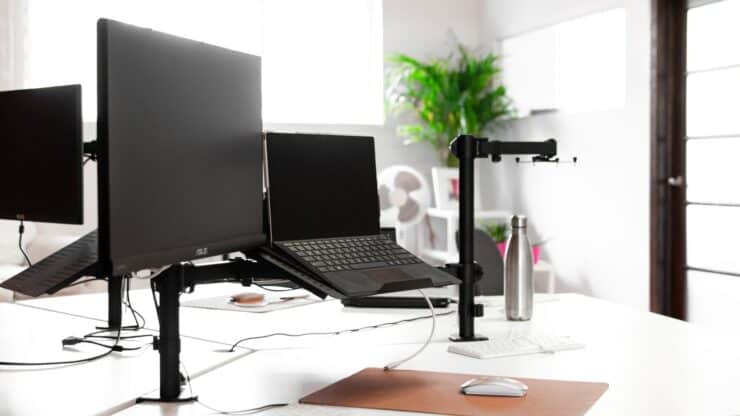 When having a workspace at home, you don't need to require too much layout. A simple design will do as long the office lets you do everything with your business needs. Cultivating an atmosphere of productivity is even more essential. This describes maintaining enthusiasm for your business goals by exciting people about your mission and making employees believe that they are involved in bringing those dreams to life.
There is no such thing as a "perfect" office layout; as long as you consider the needs of your employees.
Keep your space clean.
Imagine working in an office with a messy surrounding. The thought of how dirty the office gives you enough that you can't focus on the things that need to be done. Making your workspace clean will give you a positive atmosphere that will make you accomplish anything under the sun. To get your workspace neat and tidy every day, you have to declutter. Get rid of anything and everything that doesn't contribute to your happiness.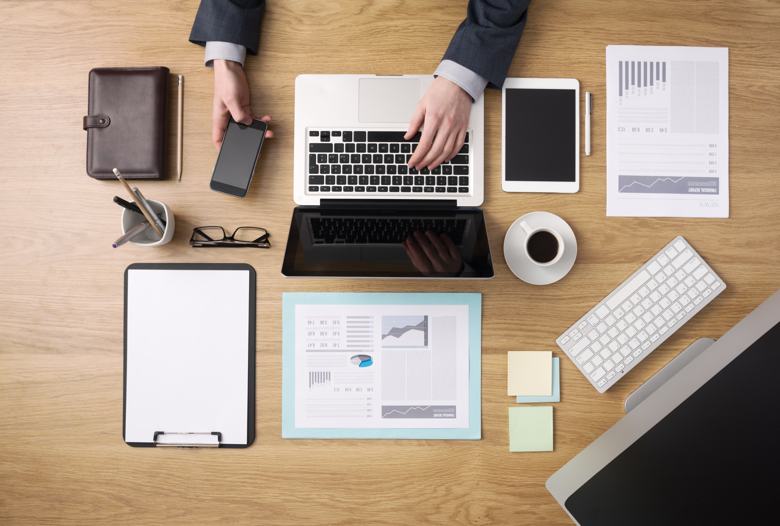 Decluttering also saves time because you won't have to spend too much time organizing your belongings every day. Keeping your area clean will help you plan to do even better and focus more on your thoughts. For further tips on keeping your workspace clean, check out the recent Redfin article we were feature in: All the office Cleaning Tips you Need to Know. Cleaning your office is essential to create a balanced and healthy home. A clean office helps bring happiness and productivity to your day, while a cluttered and messy desk can make it difficult to focus on the task at hand. A clean office is especially important if you live in a small apartment in Las Vegas, NV, or a townhome in Seattle, WA, where space is limited. However, it can be hard to sort through all of your work.
Build a Conducive Workspace in a Space Less Home
When designing a workspace, you must determine the line of your business. You have to know what office materials you need and what is not. This will improve your workflow layouts and minimize clutter.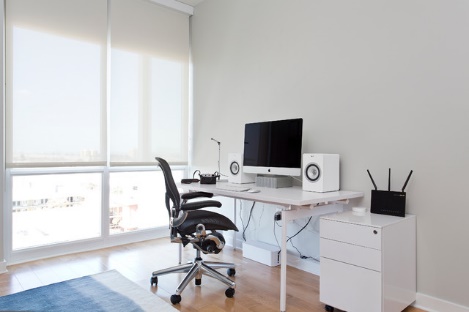 Start with the Basics
This priority in setting up your workspace is to cover your essential needs. What are these? Since you are the boss, you have to invest in a comfortable office chair, desk, and lamp. Find something that is firm yet can make you feel relax after tiring office work.
Prioritize Good Lighting
Good illumination has a significant impact on business productivity. Of course, you wouldn't want to work in the dark, especially if your work requires accurate data encoding. An office with good lighting is also essential for proper eye care. You can go for natural light, or you can also use LED lighting since it is energy-efficient.
Selecting Your Workspace
Picking the type of business, you will run from home, and the size and location will help you choose the appropriate workspace. When an extra room is available, you can use this as a workspace. Choose a space that will give you minor distractions and keep the sounds of your home appliances.
Consider an appropriate size for your business before you select a working space. Working out of two or three separate locations is less productive, although a secondary area, such as the garage, may be suitable. Clients may be coming to your home; therefore, you should put in an additional entrance as possible.
Add Personality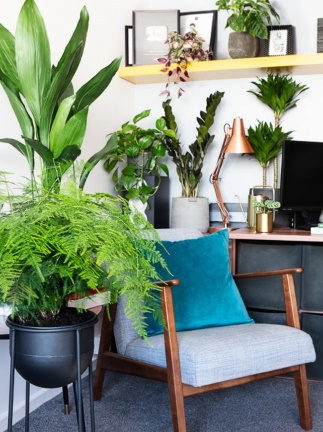 Design your workspace that suits your personality. Since you will be using the area most of your time, it is much better to create an atmosphere that will add to your character.
If you want plants, you can make your office Go Green. A great way to bring some green inside is by installing an indoor living wall. Living walls are aesthetically pleasing additions to the office interior, that purify the air, improve acoustics, and can help significantly with boosting productivity. You can also add paintings if you love art. Try to create a different look by adding something that will make you happy. A joyful office environment will help increase productivity.
Your Workspace Options
You have a few different options for your workspace at home. Choosing the workspace will depend on the size of your home and the available rooms. You can use the corner of the house or a separate area from your home. Check the availability of the following to use as your workspace.
a) Spare Corner
You would not believe it, but the spare corner of your home can be a good workspace. This place is far less expensive in terms of cost but may have several adverse effects if you live with your family and have kids. You will be surrounded by noise, and privacy is another issue.
Even if all your budget will allow you to do is to put your new business in a dingy little office in the back of the family room, then you should go for it! Many successful entrepreneurs have gotten their start with a little or nothing.
b) Extra Bedroom
The extra bedroom in your home is the best place to create your workspace. Besides being a dedicated workspace, you can personalize and maintain whatever looks you want to achieve.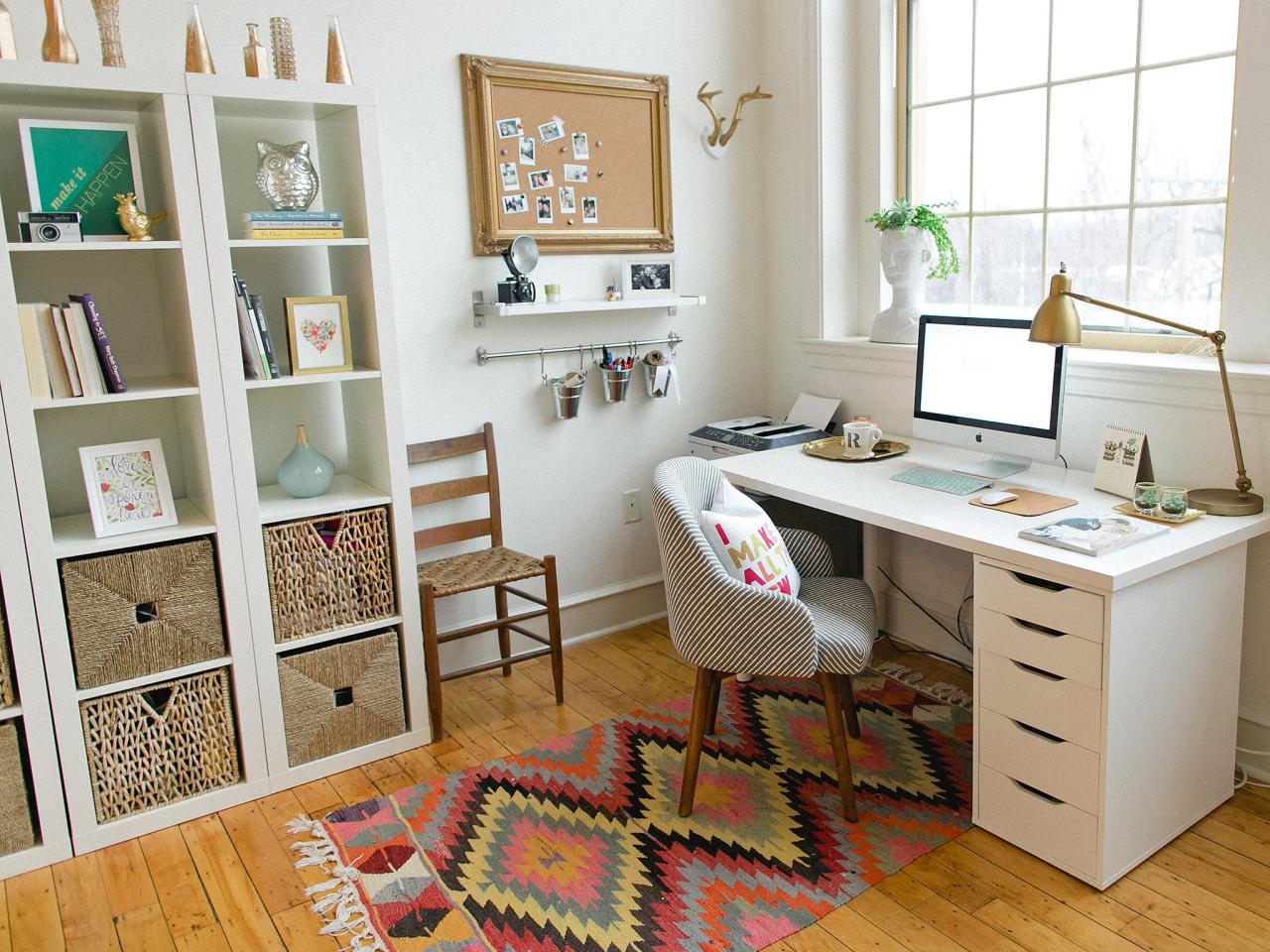 You can focus on working in this area since distractions are lesser. If you have an employee, the two of you can work productively.
c) Basement
A basement is a good place for starting and running a home-based business if it has been insulated, repainted, and has adequate headroom. It's not uncommon for people to have constructed several offices into unfinished basements. Particular issues come with basements throughout the year when it gets a lot of water from the sprinklers or has condensation buildup, such as mold.
Take time to think about the issues in advance so you won't be regretting your decision in the future. Also, consider whether the storage is appropriate for things like paper, equipment, or documents that can be easily damaged from heat, cold, dampness, or moisture.
d) Attic Space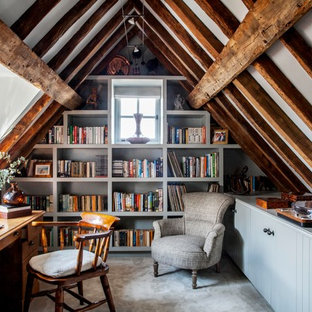 The attic is effective for its purpose when it has been adapted to the climate and when it has adequate egress. IF you are an online freelancer, the attic can be a perfect workplace for you. This has the significant drawback that clients won't come and go without passing through your living room. Going up and down on flights of stairs with documents and other materials also tires you and your employees.
Most attics have low or shallow roofs, slanted roofs and use only a fraction of the available area. This place is scorching in the summer and full of vermin. Some attics aren't supplied with power, and they don't have solid floors for the heavier equipment, so you have to do some renovations.
Final thoughts
Most of the houses in the US have limited space. Creating a workspace in your small house is not a big problem. Renovating your home and continuing to work from home has essential advantages.
If you need enough rooms for your offices, you can partner with Cash for Homes Arizona. This can be an excellent choice when planning to sell your house and found a bigger one.