Moving has a bad reputation for being stressful. Of course, there's no doubt that it's a complete disruption to life's schedules. And, it's true that without proper preparation a move can be downright disorienting. It also doesn't help that a move is often connected to some kind of big life transition, such as a job change, which can add to the anxiety of it all.
Being in this business as long as we have, we've seen that there are a number of things you can do to ease the transition and have a stress-free moving experience. Here's how:
Be in Charge of Your Timeline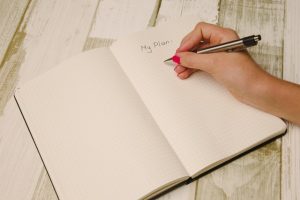 To ease the stress, take control with a well-crafted timeline. Prepare a moving plan that allows for 8 to 12 weeks' time to tackle it all. The more time the better, of course, because as we all know, delays will happen and having a few extra days of wiggle room in the plan can make all the difference.
Planning a move includes creating a schedule of times to pack, load, move, unload, and unpack. You'll want to negotiate enough time with employers or landlords in advance to account for getting out of the old place and into the new without a rush. Some go as far as to choose to pay an extra month on one of the two places just to give themselves enough time to do it right, but smart movers avoid this by renting a self-storage unit instead. Renting a storage space ahead of time means you can move on your own timeline rather than someone else's. You decide when to pack each room and create the map of how things will be arranged in the storage unit to best suit your family's needs.
Tackle the Preparations Your Way
– In the weeks up to the move, there are always necessary preparations. We recommend putting your own twist on things to ease stress and make it fun. Here are some ideas: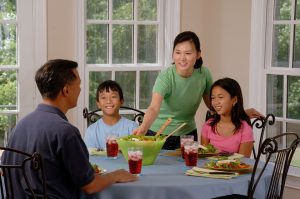 – Start eating the food you don't want to waste time and energy moving. This can be a fun mix-and-match activity for family meals.
– Begin collecting boxes and packing materials like newspapers, bubble wrap, markers/labels, and tape. Coordinate the colors for each room or find stickers and labels you or your kids will enjoy using. Same-size boxes or tubs are a splurge, but some prefer to purchase them anyway because they stack so nicely.
– Call ahead to give cancellation dates on services, and make sure the utility companies and post office have your stop and start dates for each residence.
– Keep a "moving file" on hand to collect papers and notes that you just need to hang onto.
– Start saying goodbye to your favorite people and places. Invite co-workers to lunch one last time, spend a few hours visiting the places you loved most, and host a going away party for your friends or your children's' friends to say farewell.
– Lighten the load and purge the junk! Starting with storage areas like the shed, garage, attic, and storage closets, sort things into piles to sell, donate, or discard. You might even throw in a pizza party, and make it a Saturday the whole family can get in on.
Finally, in the weeks leading up to a move, don't neglect to keep your tank full with good sleep and food. Of course, this is easier said than done, as late nights, rushed meals, and increased caffeine intake are common through a transition. Just remember that packed schedules, extra errands, and rushed meals on the go can take a toll on everyone. Schedule in some times to treat yourself and find ways to relax and breathe. Take the kids to the playground and eat ice cream, plan an afternoon in the pool, or do a family outing to keep the peace.
Learn From the Experts
While a move can be less stressful when you manage it your own way, there are always good reasons to listen to the experts. Here are some top tips for a stress-free move:
Don't do it alone. Asking for help is one of the best ways to ditch the stress of a move. Host a moving party (Pinterest has tons of creative examples) for a wonderful way to delegate and spend time with any friends, family, or neighbors. Or, hire help through TaskRabbit or Craigslist, but just be sure to check reviews or ask for references.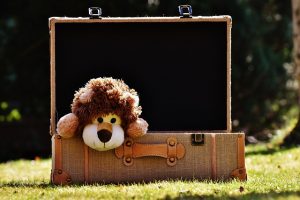 Pack a suitcase or "transition bag" for each person. This should hold all that each person would need for a two-week window of time, including clothes, PJs, toiletries, glasses or contacts, cell phones or laptops (and chargers!), shoes, and medications. Pet supplies and extra snacks should also be packed and set aside. Experts also recommend packing a "move in" box that contains bedding, cleaning supplies, basic kitchen essentials, and a first aid/disaster kit for your first day and night in the new place.
Rent a self-storage unit. Our customers are often pleasantly surprised to find out how much stress they avoid with a storage space throughout a move. As you purge and pack up your belongings, having somewhere to sort through them and store them out of the way can be an immense weight off your shoulders. This is especially true if you are showing and selling the home you're moving out of. A storage space solution can also be a huge help if you are downsizing to a smaller home and are not sure what will fit in the new place. Climate-controlled spaces are popular for this as they further ease worry by making sure that valuables such as art, electronics, and antiques are safe from heat or cold spells.
What are your self-storage needs?
Use this handy checklist to keep yourself on track and remain efficient.
We hope we've given you some ideas for your next move. Contact us today to find out how easy and fun a move can be with a storage unit to ease the transition.